Wave Group
Contact: David Jenkins
Email: david.jenkins@wave-group.co.uk
Website: www.wave-group.co.uk
Telephone: 0118 986 8900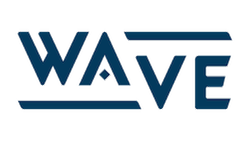 For 18 years Wave has been dedicated to helping our clients attract quality talent within the recruitment marketing and media buying industry. We are an agency that has always believed in an ethos of creative solutions using technology and have now grown to be a full service digital marketing group that offers something for everyone.
We take a holistic approach to your digital attraction, from building an effective website that will attract candidates, purchasing media at the best possible rates, and then posting, analysing and tracking your advertising.
Our services:
DressCode – 'The Build'
At the centre of any recruitment strategy lies your website. It's vital that we drive organic traffic to the site, to build the brand and increase application numbers.
DressCode is a website, a CRM tool, a job board and it can be your best performing sales representative. Built on a WordPress platform it uses modern and fresh design with a layout which makes it easier to access information and will also be friendly across all devices, from desktop to mobile and tablets.
With DressCode you can turbo charge your digital presence, attract candidates other agencies can't reach and differentiate your agency to your numerous competitors.
MediaHub – 'The Buy'
Working closely with leading UK and global recruitment media allows us to negotiate fantastic deals on your behalf; as an accredited media buying agency, we are able to leverage our buying power to provide you with a discount on your recruitment advertising.
MediaHub is our service that brings you the best talent, for the best rates. Whether it be buying media from us, or requesting recommendations on where to advertise, we will use our extensive knowledge and experience to lower your costs and improve the advertising packages you're buying.
Our team of experts, assisted by our revolutionary recruitment software, will find you the most effective media package for your recruitment needs.
WaveTrackR – 'The Post'
WaveTrackR is a job board management and free distribution tool that will allow you to make more informed recruitment decisions. With WaveTrackR you can post to all of your job boards easily, compare ROI, invest more wisely and stay in complete control of your media.
As well as posting your jobs for you, WaveTrackR also tracks performance and provides analytics on which boards are working for you and uniquely which boards you're likely to make the most hires from.
WaveTrackR tracks every aspect from a candidate's journey, from where candidates are coming from, to where they are clicking, to why they leave. You won't find this detail of data analysing everywhere.
Why visit us at the Expo?
We're the only agency to offer this 'Build, Buy and Post' approach to recruitment marketing.
We will be at stand C28 for the expo and would love for you to come and see us. Speak to one of our team members to discuss your media needs, get a tour of our expertly designed recruitment websites or have a one on one demo of our recruitment software. You won't leave without a personalised quote for a 360 solution tailored to your needs.