COVID-19: Essential business lessons for recruitment leaders
14 July 2020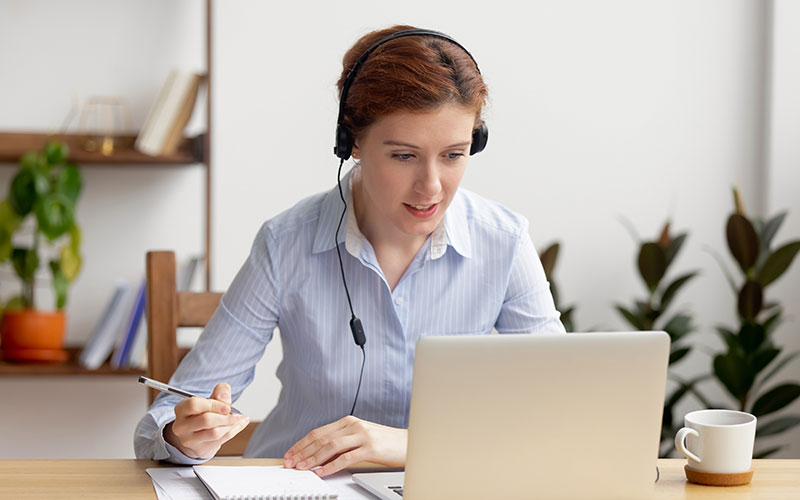 COVID-19 has changed the way that recruiters do business.
We've embraced new ways of working. Shifts in the labour market has created new opportunities, and with that comes the need for new skills and knowledge. Mental health and well-being is on the spotlight, and running a business remotely is asking new questions of leaders and their teams.
These new challenges, coupled with a changing labour market, is creating a new era of recruitment. The businesses that thrive in the future will be the ones that learn quickly and adapt.
At the REC, we have worked tirelessly to understand the impact on our industry, and to produce resources to support recruiters. We've curated the essential lessons from over 35 hours of webinars and podcasts we've run over the last four months in collaboration with our networks of experts to bring you the 'essential business lessons for recruitment leaders' digital guide. 
What's included in this digital guide?
We've curated the top tips, Q&As, advice, checklists and additional resources to bring them under one roof to create this essential guide for recruitment leaders like you. This page is always updated with new content, so access it now and bookmark this page to stay on top of the latest updates.
Within this guide, you'll find essential lessons on two core topics - business strategy and people. Each section is broken down by subtopics, and each subtopic comes with its range of additional resources including blogs, videos and podcasts.
State of the labour market
Business strategy and management (covering crisis management, cashflow and credit control, strategy and planning, and managing existing and new clients)
People, workplace and performance (covering leadership, culture, mental well-being and skills for the new era)
Bonus section: Lessons from Harvey Nash and The Staffing Group
Recovery and the new normal
Who is it for?
This content was originally put together for recruitment business owners, founders, and MDs, but there is plenty to take away for senior directors, managers involved in business operations.
We also recommend this content to recruitment professionals working towards a leadership role and those looking to set up their own recruitment business.
This guide is free for all. REC members will get additional summary notes from these webinars and can access it via the member portal.
What's next?
REC members can access the latest thought leadership, research, legal support, and business advice anytime through your member portal.
If you're not an REC member yet, talk to us today.
Whether you're a business owner looking for support, or if you're a recruitment professional looking to elevate your profile, there is a membership option for all. 
Image credit | iStock