Your new REC website is here
Kate Shoesmith
22 May 2020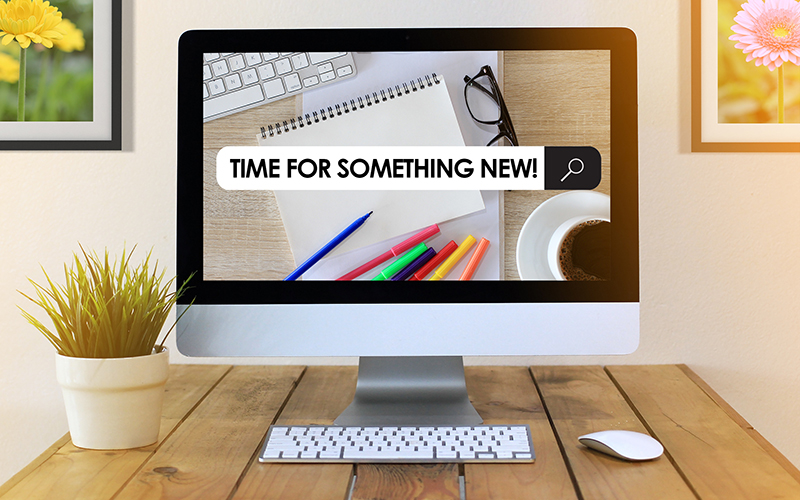 You might have noticed a change or two round here. What do you think?
We signed off the investment decision to rebuild our brand and website in 2018 and, after many months of hard work, we're delighted to bring you our new REC website.
This was always about more than a change of logo. We'd not invested in our brand or digital presence in nearly a decade. Too often, members told us that it was difficult to find what you needed, you were heavily reliant on calling the REC to access the right information and that our old brand and tone of voice just didn't speak to what it meant to be a 21st century recruiter.
You spoke, we listened.
Our new website seeks to employ each of our brand values, so that your REC is more:
Approachable
Dynamic
Influential
Trusted
Analytical
So, what does your new REC website bring you?
An intelligent 'search' function - you no longer need to call us to find what you need on our website
Easy navigation with shorter paths to your desired destination - whether that is legal templates, reports, events, training and more!
Clearly signposted sections to find everything you need quickly - with dedicated sections for recruiters, employers and jobseekers, so no confusion.
Centralised management of your profile and preferences - you have full rein over what communications you receive from us
Clean layout for better user experience - no more cluttered pages with giant buttons, instead you have sleek pages with minimal copy and simple buttons
An improved member directory - making it easier for future clients and candidates to find you.
 ​​​Let's get started
To help get you started, we've prepared three short videos that are well worth a watch.
How to navigate the new REC site
How to log in and set your preferences
If you are the main contact for you REC Corporate membership, learn how to update your users and branch office details.
We hope that you enjoy using our new website and we'd love to hear any feedback or ideas for improvements.  Please send them to your account manager or our usual contact address - [email protected]
Happy browsing!
Kate Shoesmith
Director of marketing and sales
Image credit | Shutterstock