Two factors to consider when starting a recruitment business in 2020
9 March 2020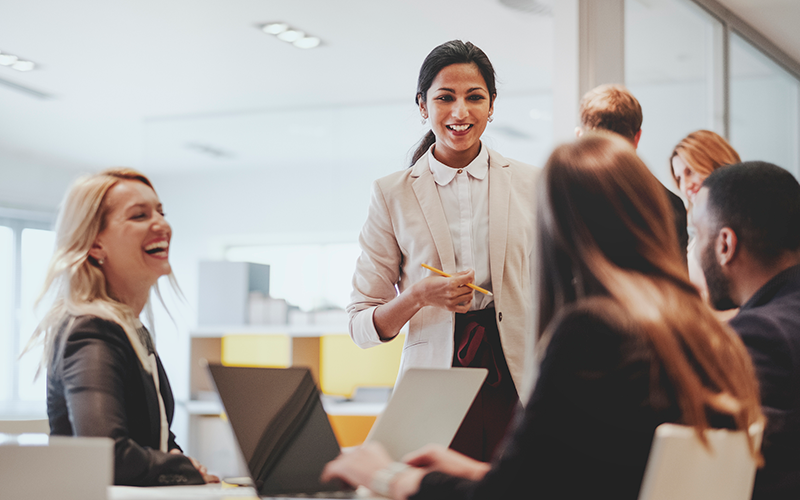 The past two years have been a testing time for businesses of all shapes and sizes, but the £38.9 billion grand total is testament to the recruitment industry's resilience. Despite facing all kinds of hurdles, in the form of Brexit and legislative changes, there was a 5% increase in the number of employment agencies year on year.
The message for budding entrepreneurs looking to set up their own recruitment agency is this – your success is determined by your resilience. And to be resilient, you need to equip yourself with up-to-date information on your industry's performance and knowledge on the changing legislative landscape.
Data is your friend
In a recent blog, our Research Manager Thalia Ioannidou outlines the importance of research in business planning. To make effective business decisions and shape your value proposition, you need credible industry insights. The REC produces monthly, bi-monthly and annual reports every year showcasing the health of your industry but also providing valuable data on sectors, placement types, regions and more.
For example, some of the key findings from our annual industry trends report were:
More than 31,140 recruitment enterprises operated across the UK in March 2019 – so there is no doubt that competition is going to be fierce
Having said that, there is clearly enough business to go round! Over one million people were placed into permanent roles in 2018/19 by the recruitment industry.
There was also a net 25% increase in temp and contract sales compared with the previous year.
The REC predicts the recruitment industry to grow by 4.6% in 2019/20, 3.0% in 2020/21 and 5.9% in 2021/22.
Insights like these can help you identify gaps with growth potential, plan your growth strategy for the upcoming years and boost your credibility amongst your prospective clients.  By becoming an REC member, you will have unlimited and free access to these insights.
But recruitment law could be your biggest nemesis
If you're under the false impression that recruitment isn't a regulated industry, you need to check your sources.  In April there are two major legislative changes that come into effect, so compliance checks will become even more significant in supplier-client relationships. As a future recruitment business owner, you need to be knowledgeable about not just the existing regulations but also these two legislative changes:
Off-payroll into the private sector (IR35)
Changes to AWR and the Conduct Regulations, aka the Good Work Plan (repeal of Swedish Derogation Contracts, Key Information Document, Written Statement of Particulars)
To put the liability you will face as an owner/manager into perspective, the UK government spent £33 million on enforcement in our industry last year and regularly publish lists of companies and individuals that have been struck off and are no longer eligible to run an agency.
Help and guidance is just a call away
If you are worried about having to manage multiple stakeholders even before your business is set up, you're not alone. We speak to hundreds of new business owners and entrepreneurs seeking advice on setting up a business the right way but in a cost-effective manner.
That's why we have a dedicated Start-up programme to guide those who are looking to start their own recruitment agency – regardless of the sector, region and placement types. It begins with a three-day training course, giving you a complete overview of everything you need to build your business from the ground up.  
Once you've completed the Start-up course, you will be eligible to join REC as a Corporate member without a joining fee which gives you unlimited access to:
Model contracts, legal updates and our legal helpline (you don't need to pay an external lawyer)
Industry reports and research (free of charge and accessible at any time)
Discounted prices to attend further training or paid-for workshops
Exclusive discounts from our business partners (to help you save further on the systems and tools you need to run a business)
Exclusive offer for our March Start-up course attendees:
As part of our continued support for recruitment businesses on IR35 and the Good Work Plan, we're also offering entrepreneurs attending our March Start-up training the opportunity to attend an IR35 seminar (at a city of your choice) at our member-exclusive rate of just £99+VAT (Non-member rates are £249+VAT). 
Sign up to our next Start-up course by Friday, 21 February to claim this offer!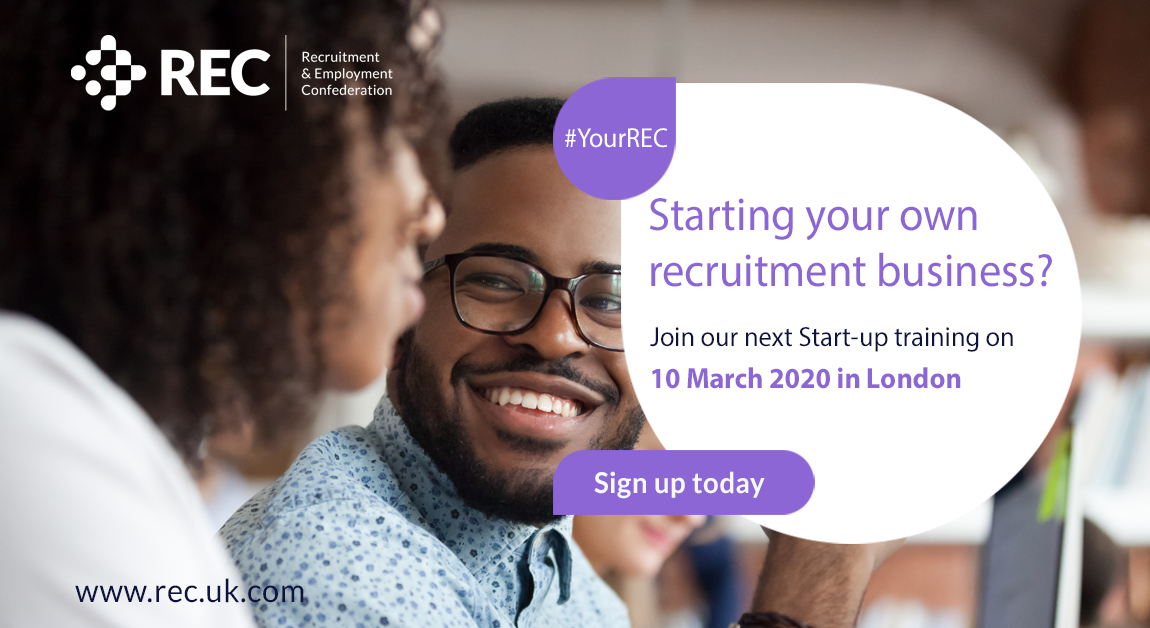 More dates below – Sign up here
31 March in Birmingham
5 May in London
16 June in London
30 June in Manchester
Image credit | iStock