Rewarding to retain your best talent – five simple steps to get it right
24 October 2019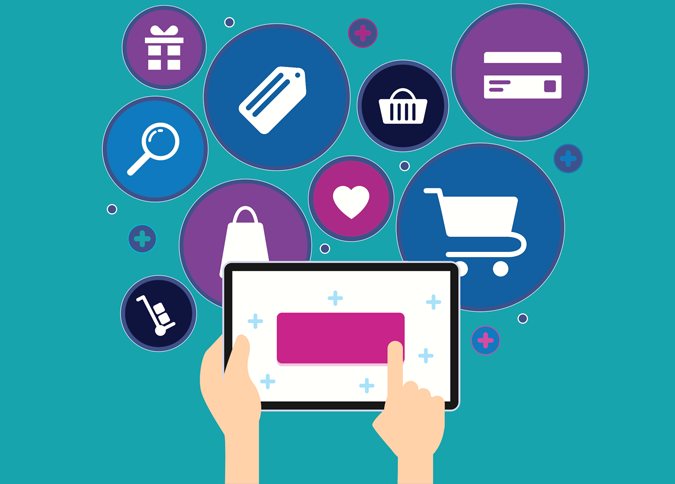 A few weeks ago, was the World Mental Health Day. I saw numerous posts on social media about mental health and the role employers play in ensuring the wellbeing of their staff.
One of them was Aviva's Employee benefits survey which pointed out that a 'wellness allowance' was the most popular requested benefit - it gives staff support in staying mentally fit and well at work.
I remember renowned leadership expert Douglas R. Conant's motto here – "to win in the marketplace, you must first win in the workplace", and it signifies putting your people first. You look after your people, they look after you. Simple as that. As an employer, it's your duty to:
Look after your staff's wellbeing
Ensure you provide them with the support and training required to excel in their job
Recognise them for their contributions by providing them with opportunities to thrive and progress, and
Reward them to boost their morale and loyalty
Rising up to the challenge
Let's face it. The UK labour market is getting tougher, but there's plenty of room for growth and optimism.
A growing market means you're at risk of your best consultants being poached away by your competition. People leave if they're unhappy or if their needs are not met.
And that is why you need to start thinking about an employee retention strategy. A successful strategy involves three main pillars:
Training – perfect for polishing their skills, acquiring new skills, etc.
Recognition – the value-add feature that will differentiate your recruiters as professionals amongst the rest
Rewards – rewards breed productivity, boosts staff morale and cements loyalty.
In blogs 1 and 2 in the employee retention strategy series, I explained the importance of training your staff and recognising them for their contributions. In this series finale, we take a closer look at the final pillar - 'rewards' - the deal-maker as I'd like to call it.
Rewards that matter
Rewards breed productivity – but only if you choose meaningful ones. Offering a company car when your offices are based in Central London isn't a viable option unless your staff are willing to leave their houses at 6am for a 9am start time and happy to endure the city traffic. And choosing meaningful rewards isn't guess work either. Here are some simple practical steps to get started.   
Step 1: Evaluate your current situation
Whether you are a HR manager, Head of Learning or a CEO wearing the HR hat, start by looking at your current workforce.
Do you have a rewards scheme at the moment?
Who is in your workforce – by age group, gender etc.?
How do you want to allocate rewards – by function, job position, seniority, service duration, etc.?
Are you considering the needs of working parents with young kids or caring responsibilities, or staff with special needs?
Step 2: Know the market
Understand what others are doing to reward/incentivise their staff. Our 2018 Attract and retain top talent report produced in partnership with Croner, outlines a number of incentives employees are entitled to (based on the feedback gathered from over 300 consultants and managers who are REC members). See figure 1 below.
Senior positions are twice as likely to be entitled to more value-added perks, as the data in Figure 1 shows. For e.g. where 46 per cent of managers were entitled to a Private Medical Insurance, only 17 per cent of consultants were offered the same benefit. This is just a representation of what the industry is up to at the moment, and numerous internal factors such as financial viability, long-term effectiveness, adoption etc. can impact on what you choose as rewards for your team.
Feeling generous? Check out this top 10 list of coolest workplace perks in the UK by Milkround.
Step 3: Ask your people
Ask your staff how they would like to be rewarded. Remember, you're doing this for your people, and they should be at the heart of your employee retention strategy. Hold focus groups, informal brainstorming sessions or surveys to get ideas of what your people want (financial and non-financial rewards), and where you can add the "oomph factor" to further cement loyalty – not just for existing employees, but for future talent. It also helps minimise the risk of your rewards scheme failing.
Here's an example of a simple employee engagement survey.
Step 4: Evaluate the financial viability of your rewards scheme
Whether you're an established agency, a fast-growing business, an SME or a new start-up, it is crucial you evaluate the financial viability and sustainability of your new rewards scheme. You do not want to roll out your new scheme and find it financial unstable a few months into the programme only to recall it later, putting your staff into confusion and pulling their morale down.
If you're unable to offer financial rewards e.g. salary increments, you can also look at non-financial rewards such as paying for training, opportunities for career progressions, flexible working hours that can yield the same effect in terms of boosting morale and loyalty.
Step 5: Monitor the adoption
Once you've decided on and rolled out your new rewards scheme, start monitoring its adoption i.e. whether your staff is using it. Quarterly surveys, qualitative interviews, scoreboards etc. are all great ways to gauge feedback – but just remember, that part of the battle is trying to ensure your staff know about the rewards to start with! Talking to our HR team, they use a combination of tactics to ensure a successful rollout and adoption such as internal comms, visual posters across the site, during company meetings etc. But most importantly, having internal champions to spread the word, endorse it and act as advisors to help staff. Adoption will take time, and the senior management team plays a crucial role in making it happen. So own this challenge.
Benefits for all – but not one-size
The bottom line is to choose rewards that are sustainable and meaningful as they are more likely to yield results in terms of productivity and loyalty.
While it's difficult to tick all the boxes, you can bring it all under one umbrella with our Lifestyle scheme.
Titled IRP Lifestyle, this online portal accessible 24/7 offers members access to numerous discounts on a huge variety of products and services - including up to 8% cashback at local supermarkets and high street retailers, savings on: 
Shopping (Mobile Phones, Cashback, Apple products, Magazine subscriptions, Suits, Domestic appliances etc.)
Wellbeing (Gym memberships, Eye care, Spa, Salon, Beauty, Private GP Consultation etc.)
Motoring (including travel insurance, care hire, breakdown cover etc.)
Travel (Virgin Experience, Package Holidays, Travel Insurance, Family Entertainment, Currency Exchange etc.)
This is not a one-size-fits-all scheme but is capable of meeting the needs of different demographics, from young resourcers to senior consultants with a growing family. The versatility of this portal makes it an attractive rewards scheme for recruitment businesses that invest in their employees' personal development.
With our team membership scheme, your recruiters can access this online portal and start saving on a wide range of products and services. For example, I got a great discount on my life insurance and halved my premium. Let me know if you'd like to find out more by dropping me an email here or calling me on 020 7009 2145.