Finding business success in uncertainty
24 October 2019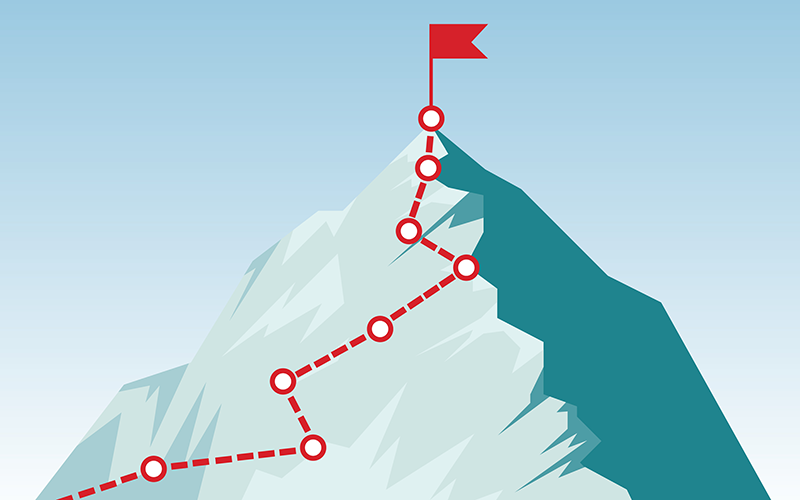 Given the current volatile political and economic climate, even the most established businesses are looking to steady their feet firmly on the ground.
We've already seen many examples in the recent news – most notably the demise of the 178-year old firm Thomas Cook. Having said all that, recruitment still remains a resilient sector as it grew in turnover by 11 per cent since 2017/2018 and is expected to grow by 5% in the next year, thanks to the many determined businesses rising above the external threats to keep driving the economy forward.
For some SMEs, the current uncertainty means refocusing their resources to keep their lights on.
Some recruitment businesses will have started planning well ahead of the doomsday to make sure they don't become yet another Thomas Cook. 
For others, it's turning these challenges into opportunities. Opportunities in the form of diversifying into new markets, taking their business overseas, mergers and acquisitions and the like. These businesses will have a unique recipe for mitigating risk and succeeding even in uncertain times. What is your secret recipe for success? Don't have one yet? Then you're in the right place.
Guiding you through uncertainty
We can both agree on one thing – what worked yesterday won't necessarily work today, or tomorrow as the world around us and the future ahead is incalculable.
But what we do know for sure is that having an expert or two who've been through it all guide you through the obvious pitfalls, the do's and the don'ts of scaling up your business can certainly help you evade risk.
Growth doesn't happen overnight, and it certainly isn't the fruit of a single person's labour. You might be a one-person-army or a robust team of ambitious recruiters building your dream business. Whatever stage you're at, we can provide you the support you need to execute your next plan – be it keeping your lights on, diversifying into new markets, realigning your business for growth or mergers and acquisitions.
That's why we're bringing back our popular Business Growth Seminars aimed at guiding you through the practical elements of achieving sustainable growth in a time of uncertainty.
In it's fifth consecutive successful year, these punchy and highly intensive learning sessions led by experienced business leaders will give you practical tips and tools for growing your recruitment business successfully based on real case studies. Our seasoned experts will show you how to work ON your business and not just IN it, so that you can recognise and make the most of current opportunities and shape your organisation's future.
Why attend?
First things first. These smart punchy sessions are completely free-to-attend for REC members.
These seminars will help you:
See the bigger picture and regain focus
Listen and learn from real case studies
Hone your business and people strategy
Propel your organisation forward
Shift your mindset from income to asset
We are running two events this year – our first one in Bristol on 19 November and the next one in Peterborough on 4 December. Sign up here.
Led by our Director of Operations Richard Charnock, we will also be joined by Dave Pye, a renowned executive business coach and our lead mentor with over 30 years of experience specifically within the recruitment and recruitment services sector. More speakers will be announced in the upcoming weeks.
At these half-day networking learning seminars, you will learn:
How to structure your business for growth
How to pick the clients which will grow the most
How to add value to clients and candidates
What leadership for growing businesses looks like
How to build and keep the right team of talented individual around you
The five key aspects of sustainable growth - know when it's right to grow
The key stages of finance – avoid spending too much
When to diversify into new markets/overseas
Tools for maximising success
Five tactical takeaways to implement straight away
Non-REC members are also welcome to join us for £275+VAT per delegate. To waive the fee, sign up to REC membership before the event date. Get in touch with us.