Recruitment membership for your team - 3 reasons why you should consider it
25 September 2019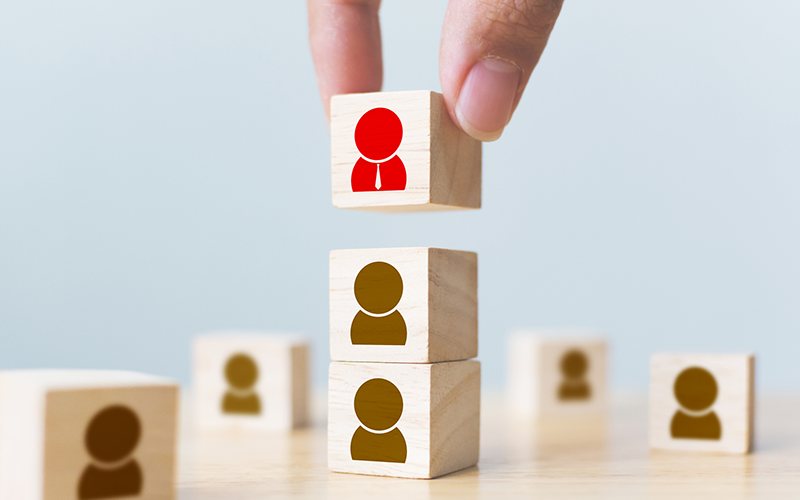 How your membership can support your employee retention strategy
Pillar 1: Train your staff - to make sure they're always at the top of their game
Having current and up-to-date industry knowledge gives your consultants that edge against your competition and will establish them as experts in their field. 
How can we help?
With your recruitment membership, your team can benefit from member-exclusive discounts on all our recruitment training courses delivered across the nation. See all our training courses.
Blog - Pillar 1: Training your staff - How to do a skills audit
 
Pillar 2: Get your consultants recognised - to boost their credibility amongst your clients and candidates
Being able to demonstrate your consultants' commitment to best practice and professionalism towards their job can help them establish and boost credibility amongst new clients and reinforces the trust within existing clients. 
How can we help?
Path 1: Your recruitment membership comes with post-nominal letters (AIRP, MIRP, FIRP) which can be used after their name across their LinkedIn profile, business cards, business contracts, email signatures or any public profiles thus establishing them as recognised professionals. 
Path 2: For consultants who are serious about their career in recruitment, we offer  – from junior and senior recruiters to managers and directors. Completion of these qualifications will add an extra set of post-nominals after their name placing them as qualified professionals within the minds of your clients.  
Blog - Pillar 2: Recognising your recruiters - A guide to recruitment leaders
Pillar 3: Reward your team - to motivate them and keep up the good performance
Is your current rewards package a one-off lunch, a day off on birthday, or even a sales leader-board that can sometimes demotivate your consultants? How about a sustainable package where they can get actual cost savings on products, services or experiences that actually matter to them? 
How can we help?
Your recruitment membership offers you access to - our online portal accessible 24/7 to access numerous discounts on a huge variety of products and services - including up to 8% cashback at local supermarkets and high street retailers, savings on:  
Shopping (Mobile Phones, Cashback, Apple products, Magazine subscriptions, Suits, Domestic appliances etc.)
Wellbeing (Gym memberships, Eye care, Spa, Salon, Beauty, Private GP Consultation etc.)
Motoring (including travel insurance, care hire, breakdown cover etc.)
Travel (Virgin Experience, Package Holidays, Travel Insurance, Family Entertainment, Currency Exchange etc.)
Wish to learn more or ready to sign up your team to membership?
Get in touch with Joseph Solich, our Account Manager for Individual Membership via email or phone on 020 7009 2145 to discuss your team's requirements and how we can support you with membership.