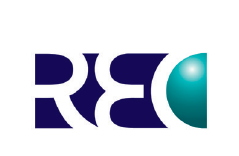 Four reasons to attend the Savage Sell Masterclasses in September.
17 July 2019
The Savage Sell format is a fast-paced 4-hour intensive yet fun workshop. It's made up of entirely new content, providing a proven blueprint on every facet of leading-edge sales.
Designed to equip you and your teams to bill 25% more in the next 12 months, the Savage Sell will give you the recipe for accelerated selling, the latest 'insider' consulting, negotiating and selling tactics. 
In his latest guest blog, Greg Savage shares four key scenarios where you can apply the techniques you learn at the Savage Sell masterclasses.
1. How do your recruiters prove their value? 
Savage Sell dives into the murky world of how recruiters can actually differentiate their offering. The key is identifying what you have, and what you do, that actually means something to candidates and clients. What sets you apart? What can you claim as yours? How are you different? The session examines what clients care about and what candidates value, and how to build your pitch, and verbalise your value proposition in a tangible, credible and measurable way. 
2. Modern selling. How is it different?
Savage Sell will tackle this big issue head-on. Cold calling no longer works. But we must win new clients. So now it's about understanding social selling. Turning cold calls into warm calls. We dig into how to use social media to create conversations, to provide value through content, and how smart recruiters can create inbound opportunities
3. More candidates, but better candidates
All recruiters want better candidates. But most do not understand that the best candidate is one who has the skills and the motivation to move, but who is also only looking for a new role though you! Yes, Savage Sell will explain how to get exclusive candidates. I.e. the candidate who is planning to move but has not gone to job boards, and are not with your competitors or applying to client direct. We delve into why this works for the recruiters, but also why its better for the candidate, and how to sell that to the candidate.
4. Selling the offer, offers turned down, and counter offers
Little causes recruiters more pain than an offer turned down, or even worse, an offer accepted and then gazumped by a counter offer. Savage Sell can mitigate that pain. We work on isolating true motivators, pre-closing the offer, delivering an offer they can't refuse diffusing the counter-offer, and then bedding down the acceptance to minimise fallouts. 
This masterclass is a must for any recruiter who wants to grow and future-proof their business and career. 
Wish to attend the Savage Sell masterclass?
Pick your date and location below and register now to secure your spot. 
17 September - Glasgow - Book here 
18 September - Manchester - Book here
19 September - London - Book here
See this article on the REC website