The business benefits of In-company recruitment training
5 April 2019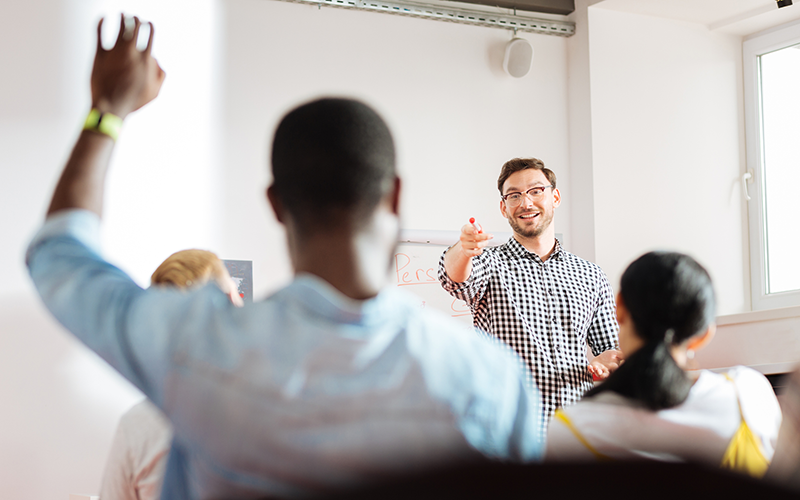 Andy Schafer, senior consultant at construction specialist Trade Recruitment, explains why finding the right trainer is as important as tailoring a course to your company's needs.
You recently approached the REC for training, what were you looking for?
It's crucial that we invest in our staff and their development for their sake and that of the business. Everyone benefits from refreshing their technique or picking up a new skill, even if they've been here 10 years. So I put the initial enquiry in to the REC about some telephone sales training for six of our consultants.
I was keen to get something tailored to our business and our sector that incorporated some of the training we wanted to give them as well. I also wanted the right trainer with the right background, so he was on a level our staff would respect and listen to. And I wanted him to come into our business and observe the consultants to see them in action first.
That's what we got. The trainer chosen for us, Stuart Lucas, was the perfect fit. He'd worked with large companies, had a background in blue-collar recruitment and he had proven results. So after talking through our objectives with him over the phone, he came in for a morning to observe. He then came back a week later for the training itself. First, he ran a very interactive group session over 2-3 hours, covering more knowledge-based content. Then he spent time with each consultant for some one-on-one, practical training, with him listening to them on the phone, offering his insight, pointers and tips as they went along.
And were you happy with the results?
Even after the observation, it was great to see the motivation and change in the level of enthusiasm from our staff. They knew we were investing in them. And even during the training, you could see Stuart's advice starting to pay off. Training will never convert into overnight success for the business, but we could clearly see – and hear – the impact just one week on.
How do you ensure you keep that momentum and enthusiasm going – and that old habits don't kick back in?
The trainer followed up with some practical feedback, offering an overview of each consultant's strengths and areas for development. And we think it's a good idea to have him deliver this kind of training on a regular basis, every few months, so he can monitor their progress alongside a continual refreshment of their skills.
By being so tailored, we can cut out all the irrelevant training an off-the-shelf course would provide. By finding the right trainer, with the right fit, we think it will be more beneficial the more we use him. It would be money well spent.
Certainly, after this experience, it's fair to say we plan to provide our staff with a more consistent and regular training programme.
Why approach the REC, rather than another training provider?
Any training company could tailor a course for us, but we're an REC member and it made sense to make the most out of it. It's also a respected brand, and you expect what they offer to come with a stamp of quality.
And how would you describe the process of setting up the training?
It was a very simple process from picking up the phone to the REC and saying what I was looking for, to having a conference call with the trainer the Institute of Recruitment Professionals (IRP) had selected, to inviting him into our office within weeks – even with Christmas in the way. It was time well spent.
About REC's In-company recruitment training
REC's In-company training is when we bring our courses to you. Simply pick the course, location and date and we will run the programme for your team. You can either choose one of our existing courses to be delivered on your premises, or we can work with you to create a bespoke programme.
This option is perfect if you have a number of staff who need qualifications or training, or you require very specific learning outcomes.
If you wish to enquire about REC's in-company training, please call us on 020 7009 2100, or email info@rec.uk.com. 
Originally published on Recruitment Matters.