10 steps to starting a recruitment business the right way
15 April 2019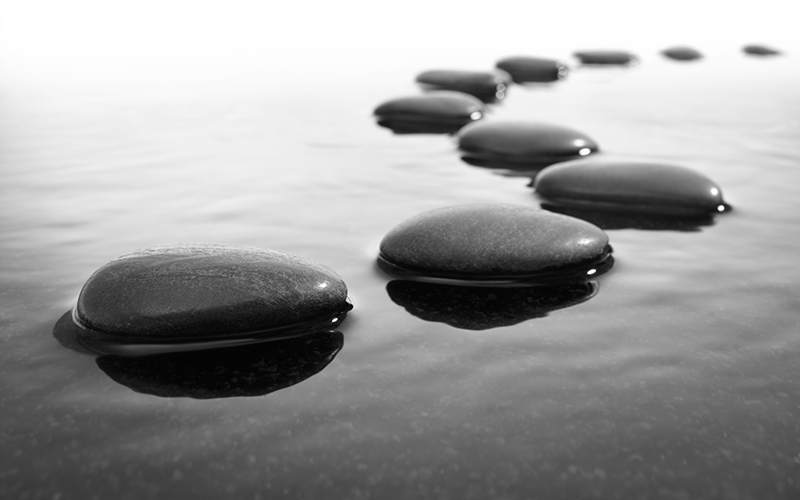 The REC offers 10 steps to help you set up your recruitment business.
1. Find your niche
What's your unique value proposition? There are around 28,220 recruitment agencies* in the UK – so you'll need to stand out from the crowd. It is vital new agencies pick a target audience and offer a unique service to clients, whether it be by skill, experience levels, type of employment you cater for, region or sector. Use the REC's jobs market data and research to gain an insight to recruitment industry trends, to help you decide which direction to travel. REC members have free and unlimited access to market leading recruitment and labour market research.
*Recruitment industry trends 2017/18
2. Plan and set realistic goals
Develop a clear plan that is simple and realistic. Set easy, clear and timely targets and goals, but be prepared to be agile and flexible to change. As part of our Start-up your own agency course, you will learn how to develop a clear and realistic business plan, following tried and tested methods. Day 1 of our three-day Start-up course covers this. See the full course overview here.
3. Develop a sustainable business model 
Recruitment businesses can take a wide range of models, and each comes with different overheads. Are you going to set up a traditional high street model or low-cost online start-up? Either way, you will need to have a clear and transparent pricing structure that considers your business running costs.
The two most common structures are flat rate fee and commission fee, which is based on a percentage of the candidate's salary. Our Start-up course covers this in depth on Day 1. Find out more.
4. How do you fund a recruitment business?
It is sensible to have enough cash to cover six months of costs. Any loans or investment needs to be legally documented and all parties made aware of risks. It may help to use invoice discounting from one of the main banks to help with your cash flow, especially if you are recruiting temps, contractors or interim hires.
Financial advice from a qualified financial professional would also be a wise step. As part of our Start-up course, you will learn about financial matters and receive a FREE guide to financial outsourcing. We also have a number of business partners who offer start-up services. You can find all exclusively negotiated benefits here.  
5. Developing a marketing plan
Taking a planned and research-led approach to marketing will make sure your business is seen and heard in a busy and noisy marketplace. Not every method of communication can be right for your business, and the methods you use can change as your business grows, but the six main areas to consider are:
Public relations
Advertising
Online/Digital marketing
Direct marketing
Sales promotion
Face-to-face selling
REC members have access to a comprehensive bank of resources and our world-class suite of recruitment and labour market research to guide you through your strategic planning. Download our handbook to see what services and benefits you have access to as an REC corporate member.
Featured article: Video marketing isn't a 'nice to have' for recruiters — it's essential
6. Setting up your office
Virtual or premises – that is the question. These days most recruitment businesses are set up virtually - but is working at home the right environment for you? Some may prefer a separate working space to keep them motivated. If you have a team working for you, having a physical office is highly recommended to have client or candidate meetings.
7. What technology do you need?
Today's recruitment industry is heavily influenced by technology. Having the right tools and technology is key to driving your business into a success. Below, we have listed a few systems necessary to get your business set up and running.
A user-friendly website
A Candidate Relationship Management (CRM) system
Payroll services
Front and back office support software
Cybersecurity solutions
Social media presence
There are a plethora of software providers that cater specifically to the recruitment industry. Ensure you invest some time scoping your requirements and researching the market to find the right partner for you. See our list of accredited business partnerswho can advise you on your business needs.
A guide on technology planning and website development is also available as part of our Start-up programme.
8. Your business insurance
All recruitment businesses require Legal Expenses Insurance. Even a regulated business can find itself faced with the worry and potential expense of a tribunal case, tax enquiry or legal dispute. There are many providers who cater to recruitment start-ups, and we recommend doing a thorough research when finding your partner. As part of REC membership, Legal Expenses Insurance is provided as a benefit. You can find out more about it here.
9. Rules and regulations
Recruiters are bound by law to meet certain standards, and this is the most important thing to get right. We distilled the key things you need to know about UK recruitment industry regulation into this factsheet, to help explain the various legislations, and to show how these regulations are enforced. Day 3 of our Start-up course is dedicated to covering all the legal aspects of recruitment. See the full course overview here.
10. Demonstrate your commitment to professional standards
The REC is the professional body for the UK recruitment industry representing more than 3,500 recruitment businesses and is all about brilliant recruitment. As the voice of the recruitment industry, we champion high standards, speak up for great recruiters, and help them grow.
Being an REC member will enable you to stand out from the crowd, giving you a distinctive voice and winning you more business. We are the only professional body to require every candidate to take a Compliance test showing their adherence to our Code of Professional Practice before granting full membership.
Once you become a member of the REC, you'll have access to the most current research on all legislative and economic developments, along with advice and support from top legal experts and leading industry professionals. Your business will be listed under our member directory making your business discoverable by potential clients/candidates.
Interested in becoming an REC member? Contact us today!