2018 turnover up 6.8%
Belinda Johnson
11 March 2019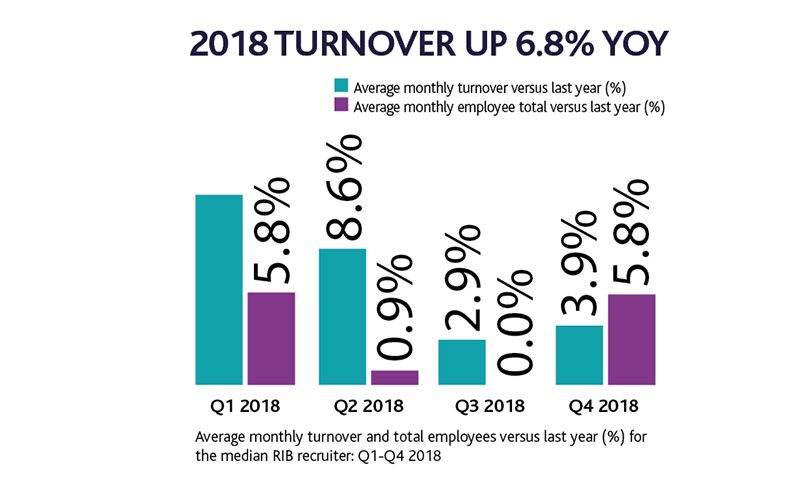 The latest real-time information from the RIB Index shows that, having achieved a year-on-year average (YoY) monthly increase in turnover of 9.7% across 2017, the median RIB recruiter averaged a 6.8% increase across January-December 2018.
2018 was a year of two halves, however, with the strong performance in the back half of 2017 continuing into the Q1 and Q2 2018. Thereafter, turnover growth was, comparatively, far more subdued.
Unsurprisingly, the highly agile industry responded to the slowing of turnover growth across the year by curtailing headcount growth. It is interesting to note, however,...
Top