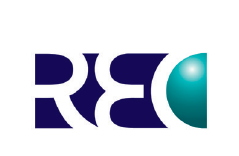 Four key learnings from our first Brexit webinar in the #RECBrexitSeries
20 February 2019
Our recent 'Countdown to Brexit' webinar in the #RECBrexitSeries was an opportunity to take stock of how recruitment businesses are preparing for Brexit and to collate the latest insight from REC members on how clients, candidates and workers are currently responding.
Below are some of the key learnings:
1. Making sense of the political scene is a challenge for everyone! 
For recruiters, the main focus is on what different Brexit scenarios could mean in practice for the jobs market and hiring activities. The REC has modelled some of these scenarios and we will also be using our forthcoming webinars to review all the latest developments. We will also be focusing on specific implications in different sectors and regions.
2. Impact on the supply of staff remains a major concern, demand is also being impacted
Our monthly Report on Jobs has consistently flagged increasing candidate shortages across most sectors and regions. Member feedback on the webinar also confirmed that demand for staff is now being impacted in some sectors, with employers adopting a more cautious approach. This echoes the findings of our latest Jobs Outlook report which shows that declining business confidence in the economy is now starting to dampen hiring intentions.
3. Recruiters are clear on immediate Brexit-related priorities
Gearing up to provide more strategic advice to clients was flagged as one of the main priorities for recruiters. As recruitment gets harder, there are real opportunities for recruiters to innovate and provide real added value (this was also a key theme of our Recruitment 2025 whitepaper). Providing reassurance to EU workers with regards to settled status was the other immediate priority area flagged during the webinar. Practical support will be provided on both these areas during our forthcoming brexit workshops.
4. Recruiters are also looking at the longer term
A significant number of recruiters flagged diversifying into new sectors and regions and looking to expand in overseas markets as longer-term strategic moves. Managing risk and seizing new opportunities will also be key themes of our Brexit workshops, including tapping into the business growth expertise of REC business partners KPMG.
What's next?
We will use our monthly Report on Jobs and JobsOutlook data to lead the debate on how best to protect and energise our jobs market during these uncertain times. The vote on February 17th is an important milestone and we will review what the emerging Brexit landscape means in practice for our industry during our next Brexit webinar on February 28th. Tune in! 
The 'Countdown to Brexit' webinars are members-only. If you wish to take part in our exclusive members-only webinars, find out about joining the REC.
Upcoming Brexit events:
As part of our member offering of 2019, we will be hosting a series of regional workshops titled 'Navigating Brexit' across the country to offer regional support to our members. These are completely free for REC members. Non-member agencies are welcome to join these events for £149+VAT. Find out more.