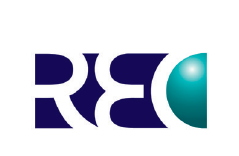 Become a member of the Institute of Recruitment Professionals (IRP)
21 February 2019
IRP can help you advance your career in recruitment
As a recruitment professional your reputation is everything. Becoming a member of the IRP helps you demonstrate commitment, professionalism and added value to your clients and candidates.
The IRP helps recruiters to demonstrate their commitment to best practice and world-class recruitment standards, as well as providing the best possible services to clients and candidates. All IRP members must abide by the IRP Code of Ethics and Professional Conduct.
Becoming a member of the IRP means that you are a recognised professional and allows you to use designatory letters after your name. 
If you would like further information or advice, please contact IRP account manager tel 020 7009 2145 email Joseph.Solich@rec.uk.com
Ways to join
You can join the IRP online by choosing the level of membership that suits you. You can also download the IRP Member Application form, and either send by Post to IRP, Dorset House, 27-45 Stamford Street, London SE1 9NT or email it back to the IRP team info@rec-irp.uk.com.