Sponsored: Competing in the war for talent, attracting clients or building your brand, your website is a driving force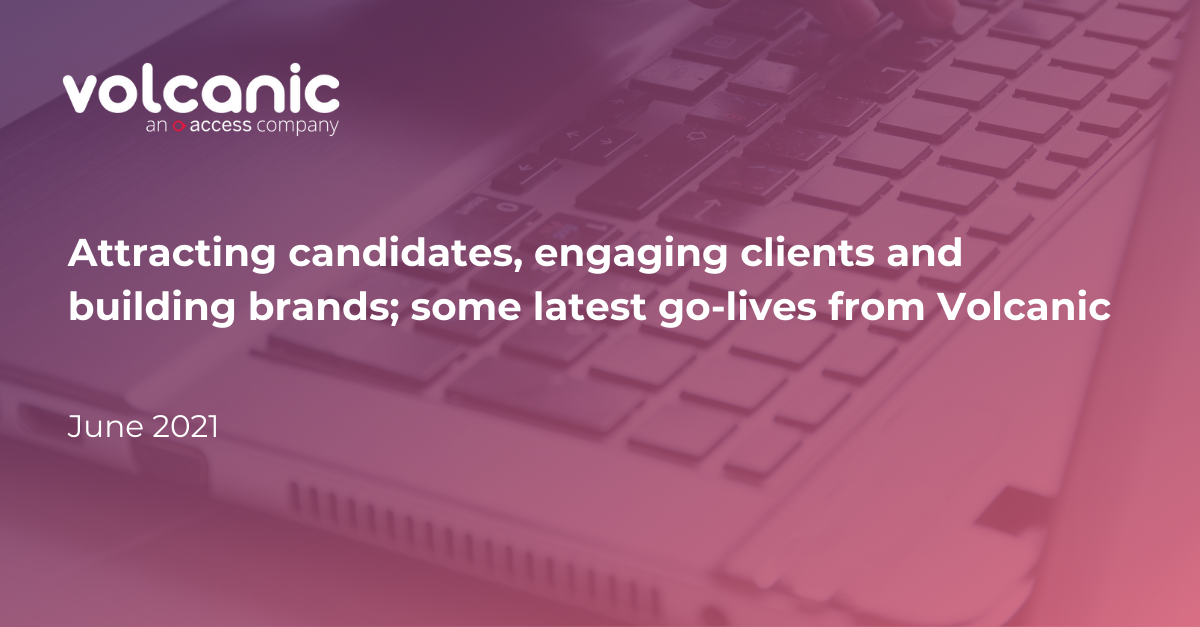 Websites are more than shop windows - they are now fully-functioning talent attraction platforms for every recruitment agency.
In recent months, Volcanic has worked with a number of recruitment agencies across the world in developing digital platforms that help amplify their online presence. Volcanic's websites are not only beautifully designed but equally powerful offering recruitment marketers an effective and highly efficient platform to attract skilled candidates, generate new client business and build their brands.
Volcanic's SaaS website platform has been created and developed to deliver the best candidate and client experiences, every time. The Volcanic platform provides all the modern marketing support recruiters need, straight out of the box. A core set of easy-to-use marketing tools helps the engagement, attraction methods and the ability to convert the most qualified candidates for every role. All this is wrapped up by a creative recruitment website design that matches the client's brand identity.
Below, you can watch a short montage of just some of the websites launched by Volcanic in partnership with their clients in May and early June 2021. Each website features the strong brand attributes of each agency thereby extending their identity digitally.
With the war for talent in full flow, agencies are realizing how a Volcanic website can help them compete with digital attributes that ensure they are in the very best possible place to fuel their growth.
Discover all the features of a Volcanic website by clicking here, alternatively, book your free, no obligation demonstration here.