10 Recruitment Tools to Help You Find the Best Candidates in 2020
Sam Wilkinson
21 May 2020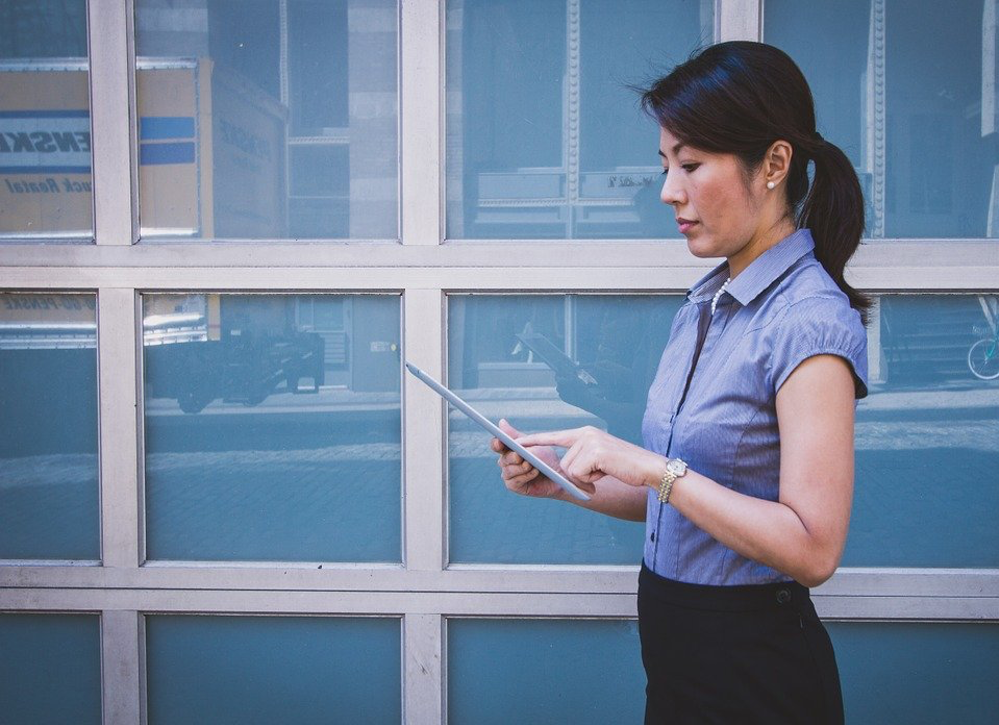 Helping an organisation to find the skills and talent that it needs can be hugely rewarding. However, it is an unfortunate truth that the process is not always straightforward.Thankfully, a host of technology has emerged in recent years which could offer up some support.
Changing our lives
Technology has a big bearing on so many parts of our lives these days, from the way we shop to how we watch TV. A number of new innovations have also emerged to support recruitment, with all of the latest trends being focused on helping us simplify and improve existing processes.
But what are the best tools out there at the moment? Here we have compiled a wide selection of services which each offer up their own benefits.
1. Textio
A good quality job advert is an important starting point in many recruitment processes, but getting the language right is not always easy.
Textio has been created to help organisations with that exact task. Its site explains how it offers up hiring and language data insights which can be used as pointers to improve the quality of content. At the end of March, the service also expanded its writing guidance to tackle issues like ageism and ableism.
2. Lusha
Getting the right contact information for recruits is another essential aspect of the process, and there are tools that can help in that regard.
Lusha's extension for Chrome supports both LinkedIn and Salesforce, and it automatically scans a profile page to offer up the latest contact information. This means there are several benefits to Lusha for recruiters, as the service can save them time and also potentially increase engagement.
3. LinkedIn Recruiter
When it comes social networking from a business point of view, few platforms can touch LinkedIn. It is home to a host of data, and the LinkedIn Recruiter tool gives you an opportunity to use everything it offers to find the right candidates.
According to its own data, 75 percent of recruiters described themselves as more successful when they made use of the service.
4. Asana
As a work management tool, Asana can effectively be used across many different parts of an organisation. However, it can offer up some particular benefits when it comes to recruitment issues.
For example, the site explains how it can help with tracking the progress that candidates make through the hiring process, as well as with planning for interviews.
5. Shapr
While Shapr is more of a networking tool than a recruitment system per se, it could also offer up benefits for the latter.
It aims to match people to like-minded individuals within their area as a form of business networking - but that means it could allow them to find potential employees or business partners too.
6. Workable
Workable describes itself as the world's leading talent acquisition software and it is an all-in-one tool of sorts.
Users can post vacancy information to a host of sites through the service, before then assessing applicants and using automation tools to keep the recruitment process ticking along.
7. Spark Hire
Video interviews have become common in recent years, and one service which could help you in that regard is Spark Hire.
The company states that its services allow businesses to screen candidates in an efficient manner, while there is the added benefit that the recorded interviews can easily be shared with managers involved in the process.
8. Pymetrics
Named a Technology Pioneer by the World Economic Forum back in 2018, Pymetrics makes use of behavioural science and the latest AI to match people to specific jobs.
It explains on its site how part of its work revolves around using games to measure individuals in a range of ways, including in relation to their attention, decision making, emotion, and focus.
Extremely honoured to announce we have been awarded as a Technology Pioneer by the World Economic Forum for the breakthrough work the company is doing to bring efficacy and equality to the hiring process. Congrats to our fellow recipients!
9. Mya
You could bring a little bit of artificial intelligence into your recruitment processes with Mya. The organisation offers so-called conversational AI technology which can be used to engage with potential candidates.
Mya is thought to support more than 460 brands at the moment, while it also recently secured more than $18 million of Series C funding.
10. Calendly
Finding the right time to hold an interview can often be difficult, but a service like Calendly may help with the scheduling process.
It essentially allows recruiters and candidates to quickly get a date in the diary, while its site explains there is also the option of arranging remote or on-site interviews.
Transform your processes today
Technology has had a major impact on the world of recruitment in recent years. The tools highlighted above are just a handful of the fascinating options that are out there at the moment. So, take some time to review your options and discover which could really transform your work going forward.
Image Credit | Pixabay