How do flexible workspaces help to attract, recruit and retain talent for both your business and your clients?
29 May 2019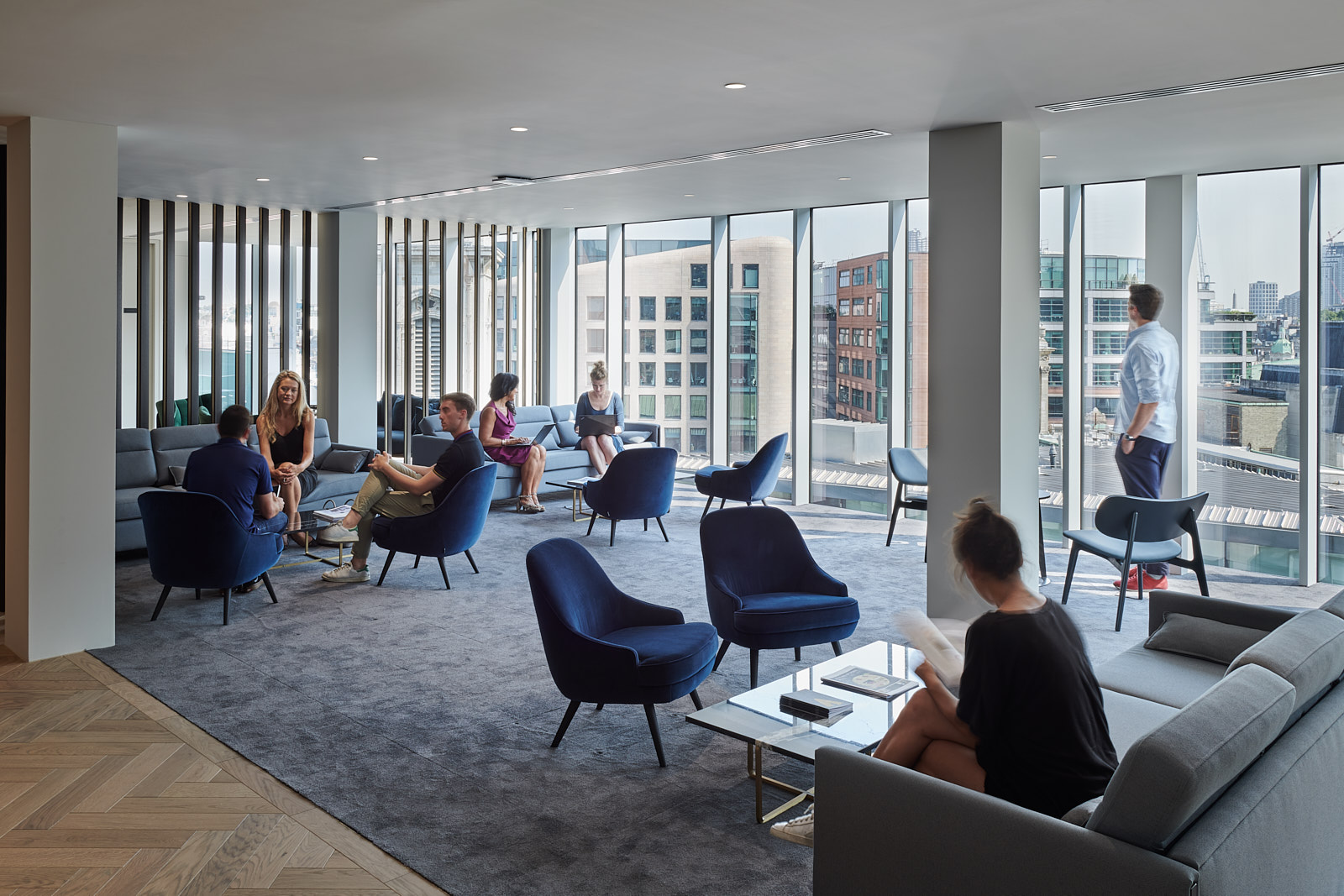 Reputation is everything and in today's world it can make or break a business. 
The days of traditional 9-5, chained to a desk in the same office, day after day, are a thing of the past. As we all know, employees are not only looking for more flexibility, but also becoming increasingly conscious of their surroundings. Inspiring, design-led, flexible solutions are becoming a necessity, rather than a perk and can even be the deciding factor in accepting a job offer. Many SMEs and larger corporates are missing out on key innovators and the strongest leaders who often choose culture over compensation - a key component of which is where they do what they do and therefore how the company benefits from coworking or flexible meeting spaces. 
For the recruitment sector - which has to be increasingly agile and forward thinking in the competition for talent – by paying closer attention to the surroundings in which you work and meet, there are numerous benefits to be gained. In addition to interviewing potential hires in confidence, professional and premium flexible meeting spaces play an important part in your messaging and if chosen properly, the space in which you meet should be a natural extension of your company's brand and corporate image. It will also demonstrate that you represent a forward-thinking client, rather than welcoming candidates into a less inspiring setting where they form their first impressions.
And when it comes to your client, they too should be encouraging their teams to benefit from working and meeting in inspiring and innovative spaces as and when they need to. Technology has allowed businesses to embrace the world of flexible working like never before. Apps like Slack, Zoom, Teams, SharePoint and Dropbox enable workers to check in and have real-time conversations with their teams wherever they might be located. Establishing a team and enabling them to work between home, flexible spaces and clients locations is easier than ever, resulting in improved levels of productivity and engagement. 
Financial benefits
Not convinced? There are also clear financial benefits to be gained. A survey of its members by The Clubhouse, London's leading business members club and meeting space, showed that you could save over £5,000 per person each year by reducing commuting costs and the huge amount spent on coffee alone! Factoring in increased productivity and improved retention rates of talented staff, the financial benefits to business would be considerably higher.
There are many more financial benefits to embracing the use of flexible spaces and opportunities for further cost savings, often alongside traditional office space. Rather than paying for empty offices and underutilised meeting rooms in expensive prime locations, business members clubs such as The Clubhouse can save you money. This new breed of flexible spaces ensures that traditional workspace with fixed long-term leases requiring significant capital expenditure are a thing of the past. Costs of desk space are a significant overhead to any business and a more flexible, agile team which is light on its feet team can work from a combination of traditional office space, serviced offices, hot-desks or at home. However, a professional flexible space where your corporate image and brand fit will leave a lasting memory on your team, your clients and the talent you are trying to attract will pay dividends. 

A stronger culture 
One of the biggest benefits to those who adopt this new way of working is that they get more family time and time for themselves if they no longer need to commute to an office when it is not necessary to do so. This reduces stress, increases motivation and expands productivity. When you start the day calmer, you start the day with a clearer goal for what you want to achieve thereby driving your business forwards. Meeting and working in inspiring, flexible spaces is proven to increase morale within your company resulting in healthier and happier teams.
But it doesn't stop there, business members clubs also offer a range of networking opportunities to meet like minded people and potential clients, there is often a dedicated team on hand to support you and a range of events to help you learn and grow. At The Clubhouse, members also benefit from a series of monthly breakfast events on topics such as influencer marketing, employee incentives, leadership, emotional intelligence and cyber security. Additionally there are many networking opportunities at evening events where guest speakers have recently included Tim Steiner (Ocado), Matthew Crummack (GoCompare) and Jo Fairley (Green & Blacks).

Find out more about the benefits of flexible working by clicking here