Sponsored: Turning Right to Work checks into a competitive advantage
5 June 2018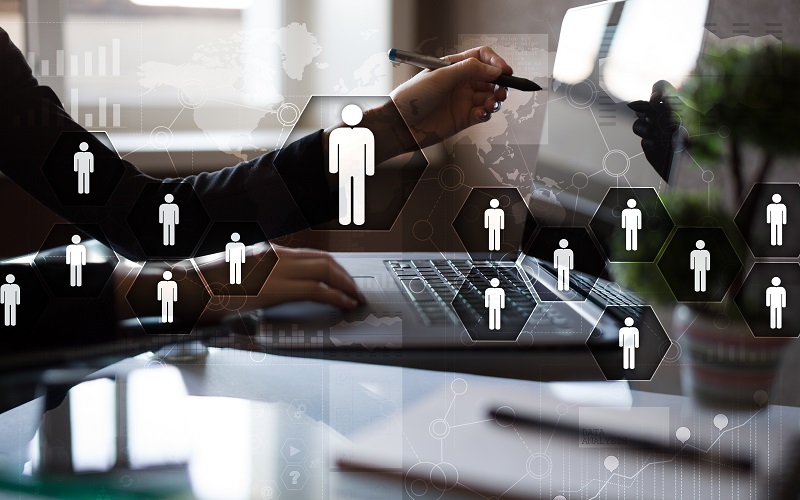 Could technology help you lower the cost of compliance? 
Most businesses are well aware of their obligations regarding Right to Work checks, i.e. as a UK employer, you are legally required to check that all potential and existing employees have the right to work in the UK.  When it comes to Recruiters, those placing permanent staff may choose to hand the responsibility for Right to Work checks over to the employer - after all, they are the ones with the legal obligation. But for agencies placing temporary or contract staff, deemed to remain the employer throughout the contract, the responsibility for making and retaining adequate checks lies firmly at their door. 

Unfortunately, Right to Work checks are often seen as a significant additional administrative burden, particularly if the checks are to be done thoroughly and consistently. In this article, Tony Machin, CEO at TrustID, looks at how technology could help. 

Why should Recruiters care about Right to Work checks? 
Firstly, the statistics on illegal working are pretty compelling: the continued focus from the Home Office on creating a 'compliant environment' led to 600 illegal working penalties in Q3 2017 alone, totalling more than £9 million in fines. In 2017, one of our customers, technical recruitment business Anderselite found 50 fraudulent documents, which if the maximum fine had been imposed, could have cost them and their clients £1 million. 

The market for illegal documents continues to thrive with counterfeit passports, ID cards and biometric residence permits often difficult to manually identify without advanced training. In Q1 2018, our expert document helpdesk team saw a 130% increase in illegal documents compared to the same period in 2017. And customers working in Recruitment sent a higher number of fraudulent documents than any other sector. 

Ensuring and demonstrating compliance is also key to protect the reputation of the organisation you work for: high-profile immigration arrests are hugely damaging to the associated brand – think Byron Burgers, for example. 

The challenge of making manual Right to Work Checks
In a business where deadlines and targets are often tight, Recruiters are under pressure to process and place applicants whilst making the necessary checks. Ensuring Right to Work compliance is not easy: Home Office guidance includes 17 different types of document, potentially issued in hundreds of different countries, that may need to be checked in a variety of combinations to demonstrate eligibility to work in the UK.  If you're asking your consultants to manually check, copy and file those documents for every candidate, the reality of consistently managing those checks can be complex and inefficient. When the pressure's on, it's easy to miss a document or not notice something suspicious. And, as staff are unlikely to be document experts, ongoing training on how to validate documents from all over the world can be expensive and time-consuming. 

So how could technology help? 
Let's be honest, most of your candidates will show you genuine ID documents that give them the Right to Work in the UK. So, introducing technology may feel like a big step, particularly if you're not dealing with hundreds of candidates every week. But I firmly believe that technology can cut the cost of compliance, regardless of how many candidates you see. 

A simple automated check, such as an online validation service, can be rolled out quickly and is a really easy way to check an identity document, give you peace of mind and reduce your risk. It offers a far greater quality of check than a visual check alone for a small cost and very little training. Recruiters that I talk to tell me that rather than being a burden, in fact using technology as part of their Right to Work process gives them a competitive advantage. This is because automated checks are quick, with identity validation run in seconds without the need to manually photocopy and file candidate documents. They also offer consistency, no matter which consultant is on-boarding a candidate, reducing the risk of human error and allowing your team to focus just on those documents which are flagged as suspicious. 

What's more, agencies that advertise their use of ID validation technology deter anyone tempted to apply using false documents whilst reassuring their clients that candidates they provide are consistently and reliably checked.  A Recruiter who includes identity verification services when they're bidding for new business differentiates themselves in a competitive environment. 

All businesses, whether placing candidates into other businesses or employing them directly, need to ensure that they are compliant with current Right to Work legislation. Identity validation systems could be a cost-effective way to help your agency to be more efficient, consistent and competitive when making candidate checks.