Roland Sheehan: It's time to act on the nursing crisis
15 August 2017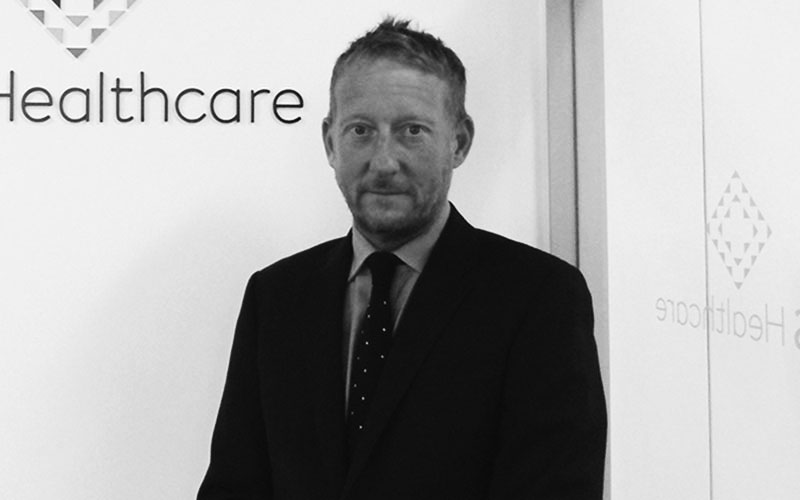 I have worked in the healthcare industry as a recruiter for several years, after an earlier career when I trained as a general nurse.
I then undertook further training to become an ITU-certified one. I still remember my days as a student nurse fondly, and maintain many relationships from that period. 
As a recruitment company, we at TFS Healthcare have a duty of care to our nurses, and so we engage with them weekly. I am constantly amazed by their warmth and caring approach.
However, in recent times they have been telling me that their workloads have increased, staff numbers are down, and patient caseloads and staff-to-patient ratios are increasing. These factors, coupled with repeated cutbacks and genuine salary reductions, have led many to rethink their careers.
The scale of the crisis
In my 20 years in recruitment, one of the biggest challenges across all the companies I have worked within has been the recruitment and retention of our own staff. Experience, staff surveys and exit interviews have taught me many things. What I hear daily from my nurses, the market, the media and friends concerns me.
The Tories have pieced together a government this year, having seen their majority reduced to a hung parliament. In their manifesto, they said NHS spending would rise in real terms by 2022, but there was uncertainty where the money would come from. At the same time, they said their 'strategic transformation plan' (STP) cuts to the NHS of £22bn would continue.
Over the decade to 2020, the NHS budget will not have kept pace with the ageing and growing population, according to the Institute for Fiscal Studies. The number of nurses from the EU registering to practice in the UK has fallen by 96% in less than a year, official figures show. Just 46 European nurses arrived to work in Britain in April this year – compared with 1,304 in the month after the Brexit referendum. More than 38,000 nurses on the UK register are from elsewhere in Europe – a rise from 10,000 in 2010. 
Anita Charlesworth, director of research and economics at the Health Foundation, says: "Clearly, action is needed to offset any further loss of EU nursing staff in the near future. But the overall shortage of 30,000 nurses is not a shortage caused by the Brexit vote. The chronic shortage of nurses is the result of years of short-term planning and cuts to training places."
The government has turned off the supply of international nurses by its approach or lack of clarity.
The UK population is ageing, and caring for an 85-year-old costs five times more than caring for a 30-year-old. Meanwhile, the caring workforce is ageing too, with 45% of them being over 45. One in three nurses is due to retire in the next 10 years.
More people are being cared for at home but in real terms the number of district nurses has been cut by 28% in the past five years – and good luck with getting a GP appointment. Surprise, surprise: instead, everyone is going to the accident and emergency department (A&E) – with visits up around 30% over the past 10 years. This is one of the critically affected areas of staff shortage.
In April, Department of Health estimates leaked to Health Service Journal suggested that, in a worst-case scenario, the NHS could see a shortage of 42,000 nurses by 2026.  Janet Davies, chief executive and general secretary of the Royal College of Nursing (RCN), said at the time: "Our nursing workforce is in a state of crisis, with more than 40,000 vacancies in England alone. Across our health service, from A&E to elderly care, this puts patients at serious risk."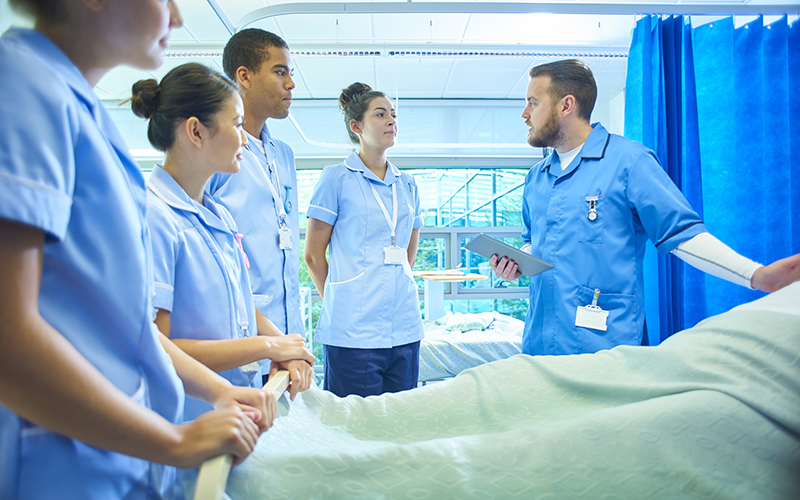 Training and retention
Another problem is training. When I trained as a nurse we spent three years predominantly on the wards, our time there being interspersed with classroom-based learning. Early on, we learnt practical skills and how to engage with patients. We were supported and mentored not only by qualified nurses but also by other students, who empathised with what a junior trainee was going through.
Today, however, newly qualified nurses are put into the front line. Although knowledgeable on the theory, they lack the experience and emotional strength gained from being hands-on. They are expected to hit the ground running and deal with situations they have learnt only in a classroom environment, with fewer senior staff on the wards and units to support them.
 
Now, based on increasing student applications for places, Jeremy Hunt has decided to remove the nursing bursary and move to a student loan system. Under the new system, nurses who take out the maximum tuition and maintenance loan will qualify with around £50k of student debt. As nursing is now a graduate profession, the key question is whether the future gains from obtaining and self-funding a degree are worthwhile in comparison with other career options.
Retention figures, and my own experience in recruiting nurses to work for us in recruitment, suggests they are not. Even once trained, the nurse can expect a starting salary of just £21k, while other graduate salaries are on average 37% higher. And in an RCN survey of 17,000 nurses, two-thirds of those who responded said they would not have chosen nursing as a career. 
We need to ensure student nurses are supported in the early days post-registration, as there are high drop-out rates during training, due to disenchantment and student debt. 
In nursing, we are looking for values-based students, but many of these will now be disadvantaged by the introduction of bursaries and will not be able to apply. We surely need to attract these long-term recruits and keep them. 
The average nurse is £3k worse off in real terms compared with 2010. Their 1% annual pay review cap means that many nursing staff can no longer afford to stay in the profession, while scrapping student funding means that many students will no longer be able to afford to join it.
New figures published by the Nursing and Midwifery Council show that there is an increase in the number of nurses and midwifes leaving the register, while the numbers joining has slowed. This trend has resulted in an overall reduction in the numbers of nurses and midwives registered to work in the UK.
Recently, Janet Davies at the RCN said: "Nurses have put up with too much for too long. Our members have had enough, and as a result the profession is shrinking."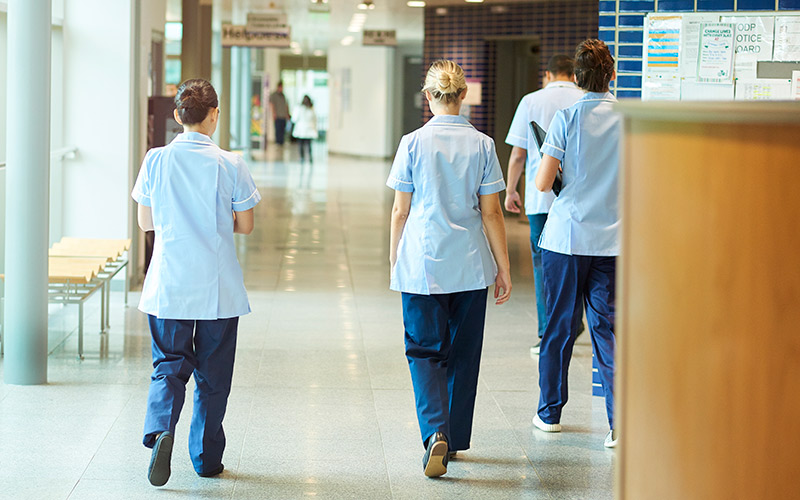 Caring for the carers
We need a full workforce strategy review, looking at retention of staff, morale, workload, stress and staff shortages, and EU nurses either not being attracted anymore or – even worse – leaving the trusts, which have become reliant on them, to return to their own country or move on to other EU countries.
A significant pay review will demonstrate intent. There is a vacancy rate of almost 10% in the nursing workforce, but the NHS is traditionally difficult to engage with on permanent recruitment through agencies. 
There have been government initiatives to reduce agency dependence, and I have supported this to a degree. Many nurses would supplement their salaries, as I have done myself, working for an agency, as the pay rates were higher, and this practice would subsidise your substantive salary. 
Now that working for an agency is less attractive, shifts remain unfilled. These shifts are predominately on days where there is both a lack of numbers and motivation for nurses. Many nurses are choosing to take night shifts, which pays more. The recently introduced rate caps on days are not working, specifically in areas outside London where transport links are limited and demographically there are less nurses.
During a period of traditionally lower bed occupancy, this level of unfilled shifts may be acceptable to some clinical leads. But during the summer holiday period, and the winter pressure period, we may find ourselves unprepared.
Overall, it seems there is no long-term strategy. As more and more UK and EU nurses leave the NHS, training bursaries are removed, pay is cut in real terms, workload increases, the time to administer care is shortened, the stress of the role increases and the number of senior positions are cut so mentoring opportunities are reduced, are we really making nursing an attractive career?
Engaging to support the NHS on permanent recruitment is difficult, and reliance on international recruitment as a miracle cure to staffing shortages is a risky strategy. Just as in the development of a new treatment drug, the only way to a safe, long-term solution is many years of investment.
Governments must be aligned to a unified policy. This needs to be thought through, and organisations such as the RCN, nurses' staff banks and recruitment agencies need to be listened to. To ease the crisis, we should:
Look at poor staff morale and burn-out
Encourage returners to nursing through bonus payments similar to those offered in teaching
Improve retention through improved career structures and progression
Support student nurses through training, to reduce those leaving during this period
Address low staffing levels, which put pressure on remaining staff – the resulting increase in workload is the most cited reason for leaving the profession
Look at a relevant international recruitment strategy, and the ease with which nurses from overseas can apply and work within the UK.
• A shorter version of this can also be found on p16 in the September issue of Recruiter magazine.
Roland Sheehan is a director at TFS Healthcare
• Do you agree with Roland? Want to comment on this story? Email us at [email protected] or tweet us below to tell us your thoughts. We will run comments online in a round-up at the end of the week.