CONTRACTS & DEALS: 13-17 NOVEMBER 2023
CONTRACTS & DEALS: 13-17 NOVEMBER 2023
16 November 2023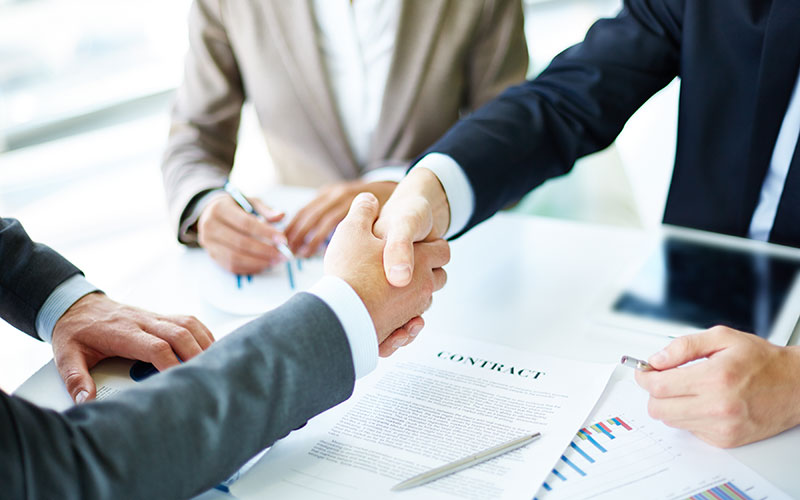 This week's new contracts & deals include: BioTalent, Ford & Stanley, Granger Reis, SciPro, The IN Group
• Global talent solution company The IN Group has acquired BioTalent. The deal will combine The IN Group and BioTalent's recruitment practices, creating a life sciences specialist division of over 50 experts. The BioTalent UK team will move to The IN Group's offices in Liverpool Street, London, to enable both teams to collaborate on growth plans.
BioTalent, a global leader in life sciences recruitment, has offices in the UK, the US and Europe. The company has specialist teams covering areas including biotechnology, digital health and pharmaceutical, with a focus on research & development, regulatory, quality, medical, clinical as well as data science and AI.
• Talent services company Ford & Stanley has announced a new three-year contract with CAF UK to help CAF meet its operational targets. The contract covers all UK and Ireland temporary and permanent recruitment for CAF Rail UK and CAF Rolling Stock UK, plus a series of planned initiatives to be carried out over the agreed period.
As well as providing a dedicated account management team and support with key industry events and apprentice recruitment programmes, Ford & Stanley has pledged a number of sustainability-driven commitments including its 'A Tree For Every (Permanent) Placement' initiative.
• Global executive search firm Granger Reis partnered with Engineers Without Borders UK to fill a new chair and trustee position at the organisation. Granger Reis says it has put sustainability at the heart of its promise to deliver influential change across its core markets and in search itself.
• SciPro, a global life science recruitment specialist, has partnered with the biotech and pharmaceutical community to launch a salary survey for the US biotech and pharma sector. The survey will provide professionals within their field with accurate, tailored benchmarking data to compare their compensation within the current market and help customers benchmark their internal compensation structures for their teams. SciPro plans to release a completed report early next year. SciPro, formerly Lawrence Harvey Life Sciences, is one of the most established brands under LHi Group.