Airbus looks to create 1,000+ new UK jobs in recruitment drive
Airbus looks to create 1,000+ new UK jobs in recruitment drive
4 October 2023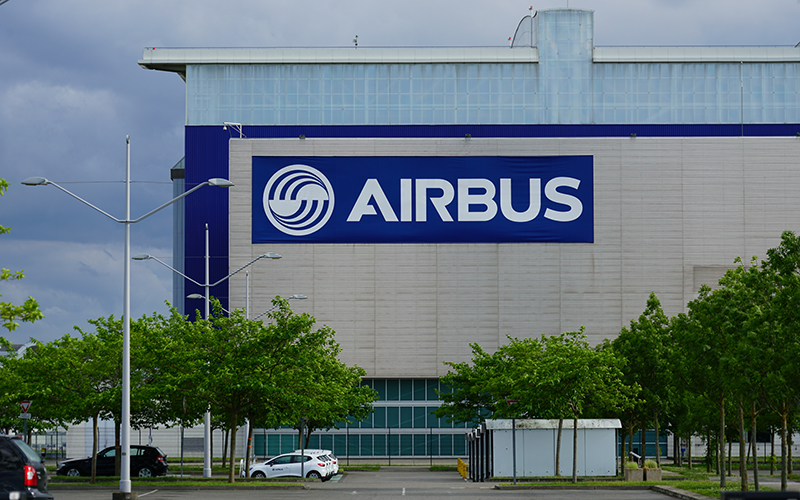 Aerospace company Airbus has announced plans to recruit an additional 1,100 people in the UK.
With more than 25 sites across the UK, Airbus is the largest civil aerospace company in the country, the biggest civil aerospace exporter, the largest space satellite company, the biggest supplier of large aircraft to the Royal Air Force and responsible for around 50% of the UK's civil helicopter fleet.
New positions would include cyber security engineers, software engineers, project & programme managers among other roles.
The announcement comes as part of Airbus' latest Oxford Economics survey, which outlines the company's contribution to the UK, as well as its role in supporting direct and indirect employment across the wider aerospace and defence supply chain.
Airbus already employs 11,500 people in the UK – out of a global staff of 134,000 – and makes the wings for all its aeroplanes here. It has major bases in Filton, near Bristol, and Broughton, in North Wales, and a large centre that focuses on space work in Portsmouth.
In Portsmouth, Airbus employs over 1,100 people in highly skilled jobs at Airbus Defence & Space site, a major space hub and global centre for satellite payloads. It is also one of the proposed sites for the UK's next generation of MilSatCom through the Skynet Enduring capability programme, a project that Airbus is actively bidding for.
Airbus invested £277m in research & development in the UK last year, and the creation of 1,100 jobs would be a boon for the sector. More than 400,000 people work in the aerospace and defence industries in the UK, according to industry body ADS.
• Comment below on this story. Or let us know what you think by emailing us at [email protected] or tweet us to tell us your thoughts or share this story with a friend.