GEG Capital appoints key directors to its recruitment business
GEG Capital appoints key directors to its recruitment business
DeeDee Doke
18 September 2023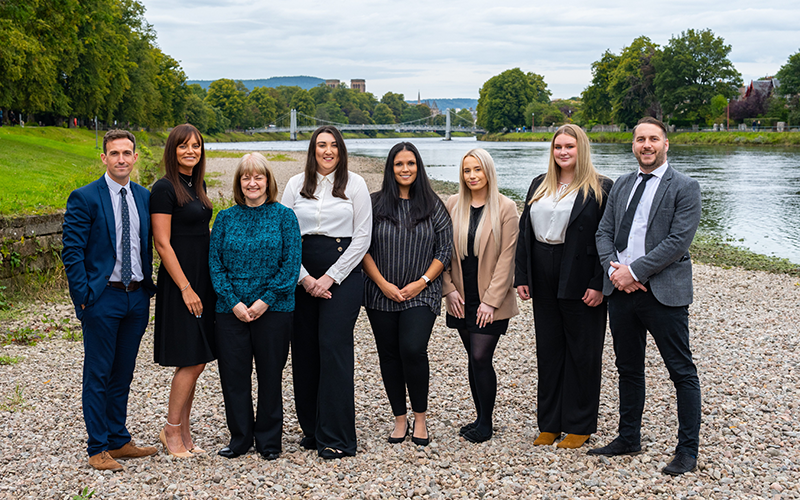 Inverness-based investment group GEG Capital has announced two key director level hires across its recruitment business.
Lyndsey Wilkinson, who was previously managing director of Global Highland, has been named group business development director – recruitment, at GEG Capital, while Grant Falconer has been appointed MD at Global Highland.
GEG Capital's portfolio of recruitment businesses includes Aberdeen-based Cammach Bryant and Genesis Personnel, and Inverness-based Be Personnel and Global Highland. Between them the group covers a wide range of sectors that include food processing to construction & industrial, oil & gas, marine & renewables within the Highlands, North-East, Central Belt in Scotland, rest of the UK, Europe and Norway.
Falconer, who started his career a decade ago as a trainee recruiter, was previously divisional manager for the North & North-East for Search Consultancy and most recently established the UK arm of energy recruitment company Aarvi Encon Resources.
Wilkinson's history with the group dates back to 2013. After gaining international experience working in construction and engineering recruitment in Dubai and Qatar, she rejoined the group in 2019 as business manager at Global Highland before being appointed MD in 2022.
In her new role, she will focus on business development for Global Highland, Cammach Bryant and Be Personnel, as well as on talent acquisition across the group, sourcing and placing internal candidates across the range of businesses.
The senior appointments of Wilkinson and Falconer are the latest prongs of GEG Capital's growth strategy for its recruitment businesses and follow the December 2022 appointment of Iona Currie to the then-newly created role of group recruitment director, who is tasked with growing the recruitment portfolio, both organically and through acquisitions.
GEG Capital is a Scottish-headquartered, people-led investment company with businesses across Scotland, the UK and Ireland. With a diverse, multi-sector portfolio of businesses, GEG Capital specialises in supporting their businesses growth potential and opportunities for expansion through values, innovative strategies and the development of people – all underpinned with a drive to succeed on their journey.
In addition to its recruitment businesses, GEG Capital companies include civil engineering contractor Global Infrastructure; construction company Capstone Construction; independent safety, environment and engineering consultancy Mabbett; and civil and structural engineering and environmental consultancy IKM Consulting.
L-r: Marc MacDonald, recruitment manager (Global Highland); Lyndsey Wilkinson, group business development director – recruitment (GEG Capital); Debbie White, recruitment project lead (GEG Capital); Kirsty Heughan, recruitment specialist (Global Highland); Rachel Roberts, senior business support administrator (Global Highland); Cerys Barron, business support administrator (Global Highland); Katie Burns, recruitment specialist (Global Highland); Grant Falconer, MD (Global Highland)
• Comment below on this story. Or let us know what you think by emailing us at [email protected] or tweet us to tell us your thoughts or share this story with a friend.