Social recruiting July/August 2022
Social recruiting July/August 2022
11 July 2022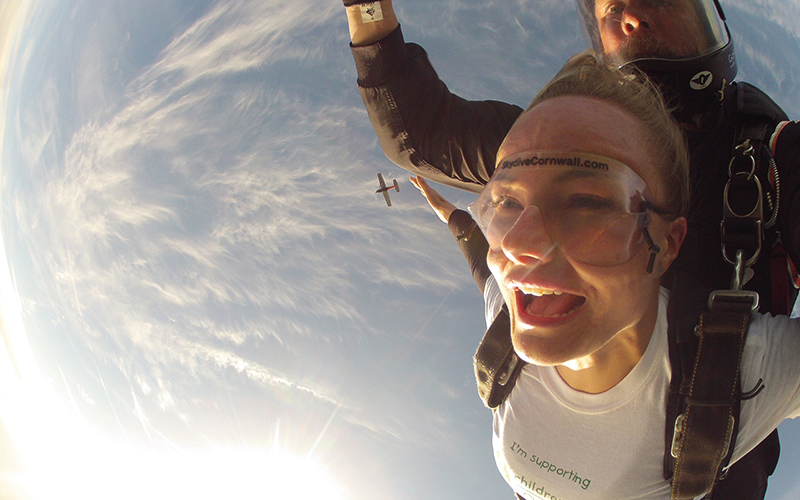 Whether it's walking the length of the UK, giving tickets away or flying through the sky, you've been busy since the last Recruiter…
Down-to-earth recruiter raises funds for charity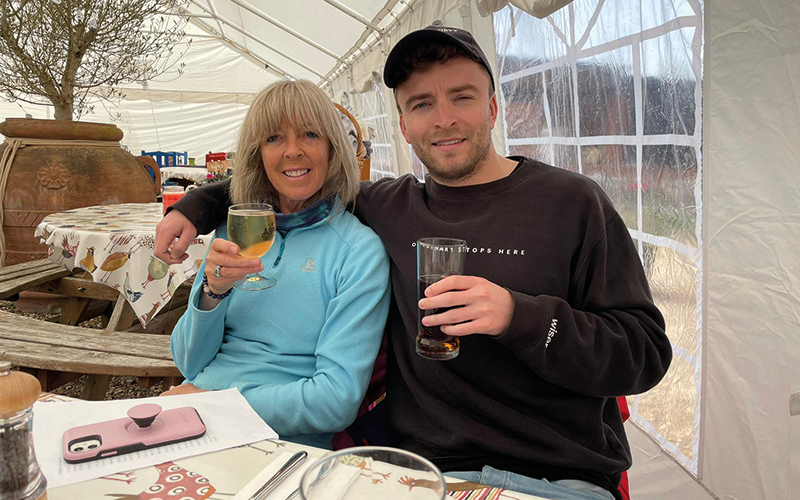 Despite being terrified of heights, a recruitment manager from Cornwall has leapt from an aeroplane at 10,000ft. Katy Thomas (pictured above), who manages Berry Recruitment's branch in Truro, decided to do a parachute jump to raise money for Children's Hospice South West, which runs three homes in the region. "Although I am terrified of heights I decided to do a parachute jump because it would be the best way of raising money," she said. "As we took off the plane door was open and I was perched on the edge. I couldn't back out because I was strapped to the instructor." So far Katy's raised more than £1k and you can still donate through her Just Giving page – 'Katy's Tandem Skydive'.
---
Ben quits job to walk the UK for cancer charity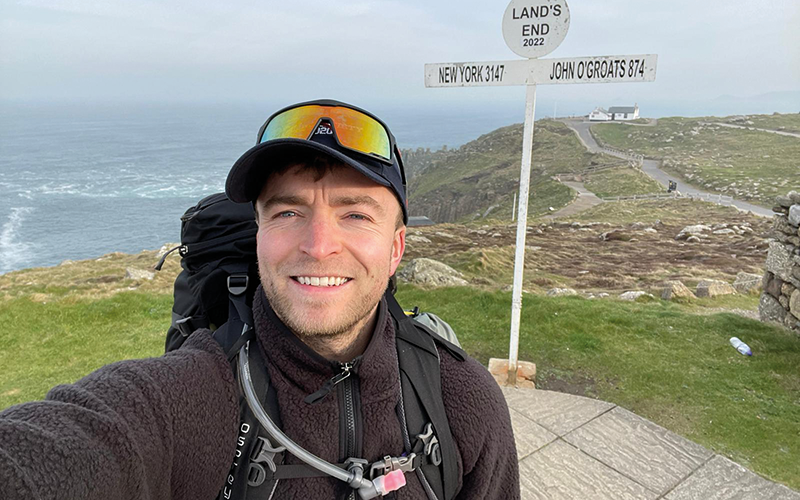 Following his mum (pictured top right with Ben) being diagnosed with breast cancer, Ben Chapman left his job at London-based recruiter Wiser to walk nearly 2,000km in 60 days, with the aim of raising £10k for the charity Prevent Breast Cancer. After setting off from Lands End, the South-Westernmost point of England, in April, Ben's route has taken him through Cornwall, Somerset, Gloucestershire, Worcestershire, Staffordshire, Derbyshire, Cumbria and Northumberland before reaching John O'Groats in Scotland, the Northernmost point of Great Britain, averaging a marathon a day. "Watching my mum and close friends go through treatment for breast cancer was tough and I vowed to do everything I could to prevent anyone else suffering the way they did," said Ben. So far, Ben has raised more than £13k but you can still donate at his Just Giving page – Ben's Big Walk – to help fund lifesaving research on breast cancer.
---
UMATR gives £10k to charities that matter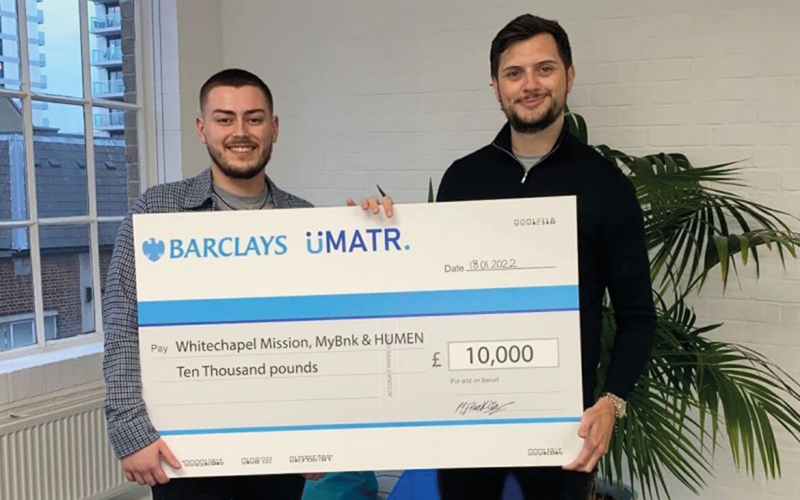 London-based technology recruitment agency UMATR made a pledge to donate a percentage of its first year's turnover to charities that meant the most to the UMATR team and their partners. Homeless charity Whitechapel Mission, financial education company MyBnk and men's mental health movement HUMEN are benefiting from the recruiter's generosity so far. And UMATR is also the official Student Sponsor of Lambda Days 2022 this July in Poland, which aims to increase the attendance of students interested in a career in tech. The recruiter will be giving away 10 free tickets.
L-r: Principal consultant Jai Vine and UMATR founder Mitchell Franklin with the £10k donation