Skills shortages could cost UK economy £30bn a year
Skills shortages could cost UK economy £30bn a year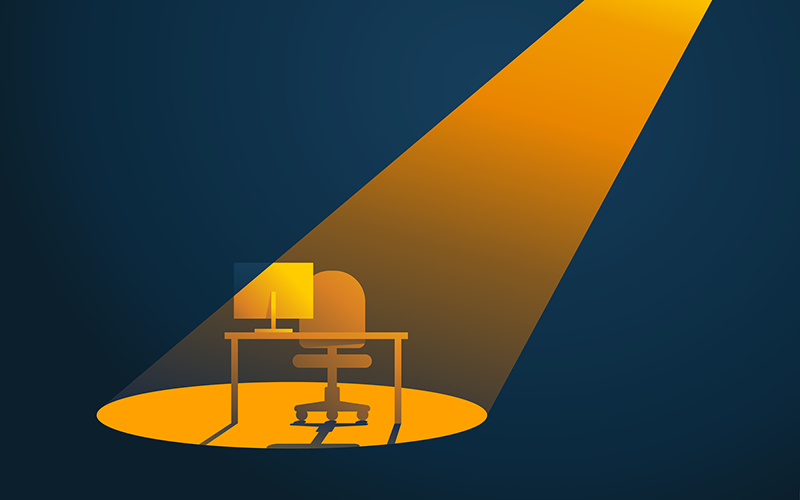 Labour and skills shortages risk significant damage to the UK economy, reducing our productivity and ability to invest, grow and raise wages sustainably.
According to a new report from the Recruitment & Employment Confederation (REC), 'Overcoming shortages: How to create a sustainable labour market', economic modelling has found that with a 10% spike in demand in the economy, and the labour market restricted by shortages, the UK economy would shrink by between 1.2% and 1.6% by 2027 – relative to where it would be without these shortages. This could cost the economy anywhere between £30bn and £39bn every year – equivalent to losing almost the entire current defence budget or two Elizabeth Lines annually.
With no action to reduce the shortages, progress on levelling up, delivering economic growth and the transition to net zero would be jeopardised, the report warns.
The research and economic modelling undertaken for the report was conducted by CBI Economics.
The report urges both firms and politicians to put workforce at the heart of their thinking. "This will help boost company performance, tackle labour shortages, raise skill levels and create more productive working environments," the report says.
REC CEO Neil Carberry said: "We haven't had to look far for evidence that labour shortages have the power to bring segments of the UK economy to their knees recently. From chaos at airports to driver shortages and NHS waiting lists growing – the underlying issue of labour shortages has burst out into the open.
"The modelling we are launching today shows the damage that could be done if we don't solve these shortages – more than £30bn in lost potential every year, as well as lower productivity, lower wage growth and rising inflation.
"Only growth can create the environment to maintain public services and a low tax rate – no government can afford to leave £30bn on the shelf.
"But neither government nor business can do this alone. It's time for both to get the 'people stuff' right and get serious about long-term workforce thinking."
For companies, Carberry went on to say, "that means prioritising workforce planning at the highest level, investing in a skills pipeline – co-operating with other firms and local education providers to do it – and treating recruitment with the importance it deserves. An approach to staffing that only focuses on cost is a highway to nowhere.
"For its part, government needs to create the environment for businesses to be able to invest and thrive – with a long-term workforce strategy that includes skills, immigration, good local transport links and robust support for people who aren't currently working."
Modelling for the REC report found that to accommodate a realistic 10% rise in demand across the UK economy, this would require around 1.7m new jobs as well as improving productivity. If shortages meant these roles could not be filled, the UK could expect to see average wage growth of around 4%, compared to around 6.2% if they were filled.
Lower productivity and GDP together with suppressed wage growth would also mean government tax revenue would be 10.6% lower than in a scenario where those extra roles were filled.
The report contains analysis of labour shortages in Germany and Canada, and their policies around immigration and skills that have been helped to mitigate against some of the impacts of shortages seen in the UK.
It also has interviews with UK businesses from a range of sectors to explain what challenges they face and what they would like to see done to help them access more labour. The report's findings have informed a set of recommendations for businesses and governments across the UK.
The REC's specific recommendations for businesses include:
Businesses should aim to have a five-year workforce strategy and investment plan signed off by the board
Improve training and development opportunities for all staff, giving them the chance to grow and develop in their careers
Implement equality, diversity & inclusion (EDI) policies with the internal workforce to actively address imbalances in the labour market – for example, by recruiting from more diverse talent pools and providing tailored support for employees
Improve staff engagement when considering benefits and conditions, actively listening to staff and deploying a range of tools to help retain and attract talented people.
The organisation's recommendations to government include:
Commission a cohesive, long-term workforce strategy for the UK economy, with a home in Cabinet Office or under an independent commission, and work with businesses and others on developing and monitoring its progress
Redesign the apprenticeship levy in ways that encourage high-quality, early-career apprenticeships, as well as other retraining options and modular short courses
Update the shortage occupations list every six months to make the immigration system more responsive
Extend work visas to last at least five years, from the current two or three
Ensure local transport is designed to support employment, involving businesses in local transport plans
Address the childcare infrastructure to support employment – a step which will pay for itself.
• Comment below on this story. Or let us know what you think by emailing us at [email protected] or tweet us to tell us your thoughts or share this story with a friend.