FCSA investigates member JSA over allegations of withholding holiday pay
FCSA investigates member JSA over allegations of withholding holiday pay
DeeDee Doke
16 March 2022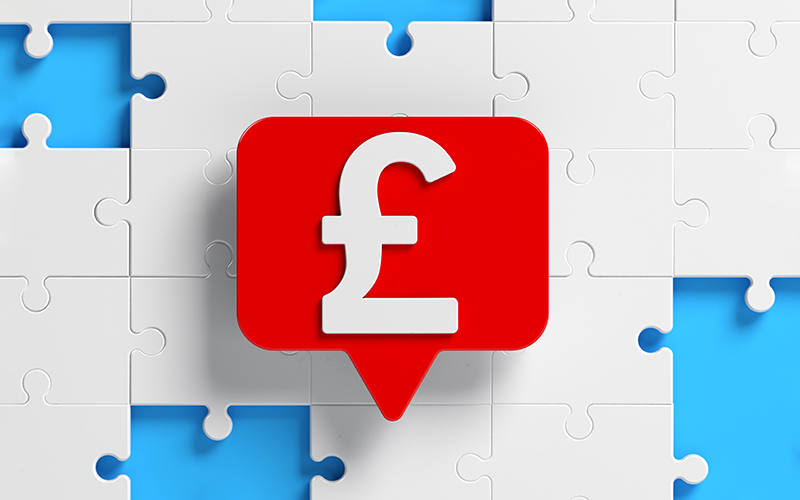 The Freelancer and Contractor Services Association (FCSA) is investigating allegations that one of the largest umbrella companies inappropriately withheld a contractor's holiday pay.
JSA Group, which rebranded this year as Workwell, refutes the allegations.
The allegations, published in the website Contractor Voice, involve a contractor who was on JSA Group's books from June 2020 until December 2020. He claims that £2,865.50 in holiday pay is owed to him by the umbrella company. JSA is a founder member of FCSA.
FCSA CEO Chris Bryce told Recruiter: "FCSA is currently investigating this report with our member [JSA]. The article [to which] you refer recounts the experience of an employee who terminated their employment with JSA in December 2020. This pre-dates FCSA's October 2021 revision of our Code, which makes it clear that a 'use it or lose it' approach to holiday pay is completely unacceptable. Any member found to be in breach of our Codes will be sanctioned, with the ultimate sanction being withdrawal of their membership.
"Notwithstanding the difference between the timing of the alleged action on the part of JSA and the more recent revision of our codes," Bryce went on to say, "I am actively pursuing clarification from JSA on this matter and when that investigation is concluded, FSCA will make a further public statement."
When contacted by Recruiter for comment on the contractor's allegations, JSA said in a statement: "We refute any suggestion of wrongdoing and, in fact, can show that we are proactive on behalf of our workers in ensuring they receive the holiday pay to which they are entitled. Our systems are highly robust in this regard."
JSA said further: "We cannot comment on the individual circumstances of any worker. However, in accordance with our standard operating procedure, we proactively highlight holiday pay due and payments are made in line with these policies. We can also confirm that we acted within the FCSA code at all times and we have been audited as such… every year since 2011."
In explaining its process, JSA went on to say: "Before a worker joins, they are informed that they can either accrue holiday pay to draw down as and when they take their entitlement to paid holiday, or have it paid each time they receive their pay within their rate, in advance.
"Most people choose the latter option and the holiday pay they receive in advance is clearly detailed on each payslip.
"Where the worker chooses to accrue, both the email communication with each payslip and the payslip itself include an up-to-date balance of paid holiday entitlement and a reminder that paid holiday must be taken in the holiday year to which it relates."
Commenting on the allegations, Julia Kermode, CEO and founder of independent workforce champion IWORK, said: "Whilst the majority of umbrellas operate correctly and compliantly, this kind of practice is becoming more widespread."
The unnamed contractor claiming the unpaid holiday pay told Contractor Voice that he had been told he had to take holiday leave in order to be paid the holiday money.
"Losing holiday pay in this way is particularly galling given that the company hiring the worker has paid for their holiday entitlement as part of the agreed rate for that workers' services," Kermode went on to say.
"Hence," Kermode said, "some commentators describe this practice as theft – because the holiday pay has been given to the umbrella on the understanding that it will be duly passed on to the worker."
Kermode explained further that a holiday pay tribunal has concluded that the right to paid holiday does not lapse but carries over and accumulates until termination of the contract, "at which point the worker is entitled to a payment in respect of untaken leave. Whilst this decision relates to a specific case (Smith vs Pimlico Plumbers), if this judgement is applied widely it could mean that contractors have a case for receiving backdated holiday pay".
JSA added: "In most cases, payment in lieu of untaken holiday leave is not sanctioned by the legislation or by case law and therefore it is important that this is handled in the right way on a case-by-case basis in compliance with the rules.
"That is why our holiday pay policy is clearly stated in all of our relevant contract and policy documents and articulated as part of our onboarding process when a contractor joins us, in addition to the regular reminders outlined above.
"We do everything we can to encourage workers to take their annual paid leave entitlement and to ensure they do so in the correct way, in line with regulations and policies in place."
• Comment below on this story. Or let us know what you think by emailing us at [email protected] or tweet us to tell us your thoughts or share this story with a friend.