NEW TO THE MARKET: 28 FEBRUARY-4 MARCH 2022
NEW TO THE MARKET: 28 FEBRUARY-4 MARCH 2022
28 February 2022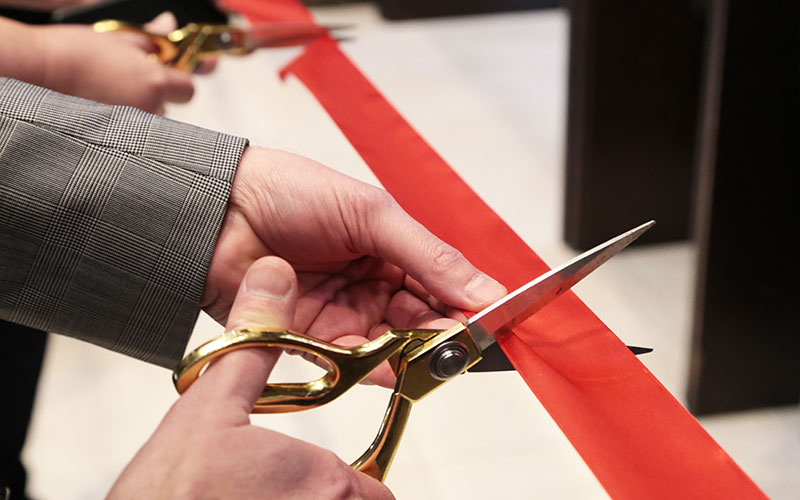 This week's new launches include: Activ People HR, Arctic Shores, Glu Recruit, Graphnet Health, HSQ Recruitment, HyreHub, Jackson Hogg, JobAdder, Premier Group Recruitment, SmartRecruiters
• Activ People HR has launched a Welsh version of its Activ People HR Software. It is the 10th language version of its suite of flexible online HR solutions and the company says it wants to support Welsh businesses and enable their staff to use the technology in their preferred or native language.
• Arctic Shores, a behaviour-based assessment company for recruitment, has partnered with talent acquisition suite SmartRecruiters to create a new hiring experience for both recruiters and candidates. The platform lets leading employers uncover potential from thousands of applications without manually screening CVs. SmartRecruiters customers can now invite candidates to complete Arctic Shores' online assessment where intuitive tasks replace stress-inducing questions, and every candidate gets instant feedback.
• South Yorkshire-based recruitment consultancy Glu Recruit has launched a new website and evolved its brand identity. The new website has been developed to make the jobseeking process more streamlined for candidates, enabling them to easily register for job alerts and apply for vacancies tailored to their individual skills sets and job requirements. The website is designed to generate more inbound candidate enquiries and will benefit employers across the Sheffield City Region as candidates are matched quickly and more accurately to vacancies.
• Graphnet Health has launched a nationwide graduate programme to provide talent with learning and career development opportunities. The Graphnet Graduate Programme provides on-the-job, project-based training over a period of 24 months. Opportunities are available in software engineering, product development, population health analytics, IT support, corporate functions and more.
• HSQ Recruitment, which specialises in civil engineering, rail, construction and highway recruitment, has moved to a new office in Elland, West Yorkshire. The firm says the new premises are designed to meet its growing requirements.
• Coventry University graduate Hakim Mohamed has launched HyreHub, an app that is designed to help students and young professionals find skilled freelance opportunities. Mohamed aims to help his young peers to market themselves to employers, secure regular freelance work and bolster their skilled work portfolio. He has teamed up with fellow young entrepreneurs Adam Oyekola and Dami Adebayo to further develop the initiative.
• North-East-based recruitment and HR specialist Jackson Hogg is expanding into Tees Valley with office space at the Haverton Hill Offshore Base. Opening its office with a team of eight people, the recruiter is already planning to increase its headcount to 20 in the coming months as it supports the industrial and tech-led regeneration of the area. With an existing office in Newcastle, and a US-based team supporting US tech clients, Jackson Hogg employs more than 90 people.
• JobAdder has launched its new website as part of a major branding project. The global recruitment software provider says the brand refresh focuses on the theme of "adding joy to the job of recruitment". Its new website incorporates educational and informative resources for customers and partners such as blog content, e-books, reports, job descriptions, information on the platform's latest technology features and much more.
• Premier Group Recruitment has announced that it has expanded internationally and launched its first office in Sydney, Australia. The recruitment firm says it will be launching its technology and engineering brands in the country.