Sport & leisure industry demand help to retain jobs, improve nation's health
Sport & leisure industry demand help to retain jobs, improve nation's health
DeeDee Doke
22 December 2021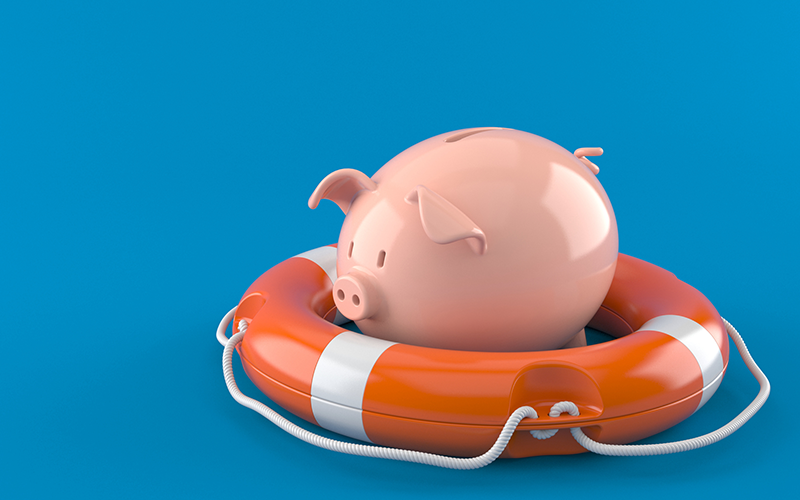 The hospitality sector is not the only one where businesses need financial support to withstand the economic, health and well-being and social fallout of Covid-19 over the festive season.
The UK's sport & leisure industry is also calling on the government to rethink its Omicron business support package and to recognise the physical activity sector as "safe and essential" ahead of the critical January period.
Not-for-profit health body ukactive has urged the government to ensure the physical activity sector remains open and supported as the critical January period approaches. ukactive has also put forward a proposal of the finance support it would like to see from the government in the face of claims that the sector has already lost more than £200m in revenue because of current anti-Covid measures in place.
The sector's Chartered Institute for the Management of Sport & Physical Activity (CIMSPA) has added its own call to government to support the sector's workforce through existing staff shortages and Covid pressures.
There are around 7,000 gyms, pools and leisure facilities across the UK, employing more than 189,000 full-time staff, 60,000 self-employed or freelance staff, such as personal trainers.
Together, they serve more than 17m people from a broad and diverse range of communities, including more than 10m members.
Based on evidence from its members, ukactive has estimated that the sector has already suffered a drop in revenue of more than £200m because of the current 'Plan B' measures in England. The existing measures have already caused a reduction in footfall to city centre facilities of up to 70%, ukactive said in statements this week.
"Government's decision to omit gyms, pools and leisure centres from access to new grant support within this financial package is shameful," said ukactive CEO Huw Edwards.
"It will lead to businesses that support the health and wellbeing of communities going to the wall.
"It is ignorant of all the evidence provided to the government on the damaging impact of the existing Plan B measures to these facilities."
ukactive has called for the following financial package:
Suspend business rates for Q1 2022 for all health, fitness and leisure businesses, and agree to review the 2022/23 cap.
Introduce new grants to compensate for a lack of trade from government intervention.
Include gyms and fitness centres in the reduced rate of VAT, ahead of a review into an extended and permanent reduction.
2022 – ahead of a review into a permanent reduction:
Extend the National Leisure Recovery Fund – with the pandemic's catastrophic impact on public leisure, the previous £100m recovery fund must be extended to cover the additional periods of closure and restrictions.
Reinstatement of the furlough scheme and sick pay.
The sector was previously recognised as providing an essential service when it was permitted to reopen at the earliest possible stage during Step 2 of the government's roadmap in April.
Edwards said: "It is vital that the government does not take our sector for granted and provides the required support for our members as part of the business relief measures that the Chancellor must address.
"Gyms, pools, studios and leisure centres are dealing with a major loss in footfall and are facing the prospect of a decline in new members this January.
"The government must provide clarity on these plans beyond Christmas as the New Year is a vital time for gyms and leisure centres, when millions of people become members.
"The closure of these facilities last January not only had a profound impact on the financial viability of these facilities, but also led to a massive drop in our national activity levels, creating more problems and pressure for our NHS.
"These are essential facilities that need to be protected and kept open, so they can support the physical and mental wellbeing of millions as we face both the depths of winter and this next stage in our battle with Covid-19."
Tara Dillon, CEO of CIMSPA, called on the government to provide "clarity and support" for the sport and physical activity workforce, going into the New Year period.
"This professional workforce plays a vital role in supporting the health of the nation, and many were hit hard by previous restrictions," Dillon said.
"Many facilities and providers are already facing staff shortages, so it is essential that the government does everything it can to support them, and the sector as a whole."
In addition to sport and fitness services, the sector also provides vital health services, such as 66% of the nation's cancer rehabilitation and pre-habilitation services, swimming lessons for millions of children, and pre- and post-natal services.
Every £1 spent on community sport and physical activity generates nearly £4 for the English economy and society, according to research from Sport England and Sheffield Hallam University, with an annual contribution of £85.5bn through social and economic benefits, and £72bn each year in social value.
• Comment below on this story. Or let us know what you think by emailing us at [email protected] or tweet us to tell us your thoughts or share this story with a friend.