Education secretary to work with staffing agencies to fill teacher absences due to Covid
Education secretary to work with staffing agencies to fill teacher absences due to Covid
DeeDee Doke
17 December 2021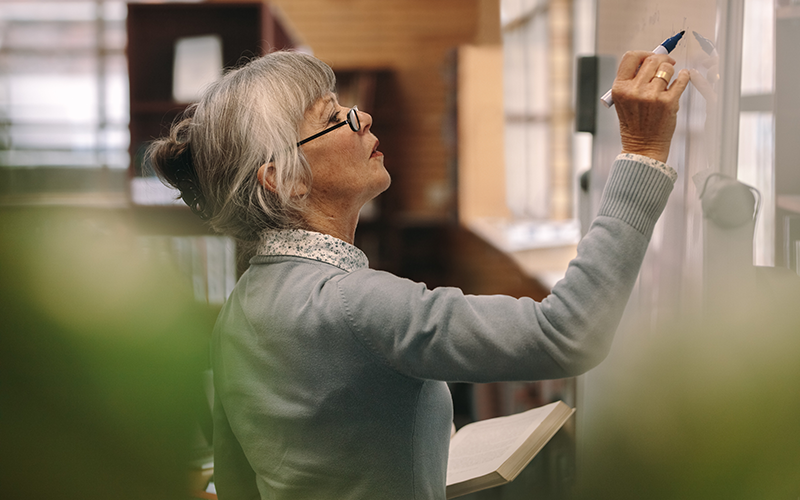 The Secretary of State for Education will be working with education recruiters to help schools fill high teacher absences in the continuing Covid pandemic.
Education secretary Nawhid Zahawi has promised to work with educators and teacher supply agencies over the coming days to boost supply staff to schools and colleges to deal with the issues of teachers staying off due to Covid-19.
In a letter to educators, schools staff and parents on the Education Hub website, Zawahi has called for retired teachers to join the supply staff workforce, and has said the government will help them to register with supply agencies as "the best way" to boost the temporary workforce available to the sector.
"We want to make sure that as many supply staff as possible are available to schools and colleges," Zahawi said. "That is why we are now looking at what steps and measures we can put in place to boost supply capacity.
"Senior DfE [Department for Education] officials have already begun to discuss this with key stakeholders," he said.
Headteachers' unions have warned of possible disruption to in-person lessons in the new year if the Omicron variant leads to even higher staff absences.
Commenting on the call for retired teachers to return to school in order to ease Covid-19 pressures, Kevin Courtney, joint general secretary of the National Education Union, said: "Of course, we support measures that could help to reduce education disruption. With this call for retired teachers to come forward the government is admitting they are assuming there will be substantial disruption of education in January."
Courtney went on to say: "We are also extremely concerned about the proposal to recruit these retired staff through teacher supply agencies which rake off scarce funds from schools to maximise their profits whilst minimising the pay they offer supply teachers. That is not the right way to behave in response to a national call to arms.
"Northern Ireland and Scotland have much better systems for employment of supply staff and these could be stood up quickly in England if there were sufficient political will. Local authorities are well placed to scale up or create pools of supply."
Latest DfE figures show 2.4% of teachers and school leaders, around 13,000 people, were absent from schools in England due to Covid-related reasons on 9 December.
School leaders and academy chain chiefs are preparing for the possibility of having to switch to online learning next term – and some pupils have been asked to take laptops home before Christmas just in case.
Latest DfE figures show 2.4% of teachers and school leaders are absent through Covid.

The DfE has also announced it will be extending its workforce fund for schools and colleges facing the greatest staffing and funding challenges amid Covid-19 to the February half-term.
But education unions and Labour have warned that the government's actions are "unlikely" to be enough to solve the problem with staff shortages.
Geoff Barton, general secretary of the Association of School and College Leaders (ASCL), said: "This is all coming very late in the day for a situation which is already critical and has been so for some time, and the initiative will need to be well publicised, promoted and supported in order to have any degree of success.
"It is also important to emphasise that even then it is very unlikely to be enough to solve a problem at such a scale as this, and the government does need to do much more in terms of supporting control measures, such as testing and ventilation, in order to reduce the risk of transmission of the virus."
Paul Whiteman, general secretary of school leaders' union NAHT, said: "There is no doubt that there has been a shortage of supply staff available in recent months. This has placed an added pressure on schools and it looks like things are about to get worse rather than better.
"Of course, given the current situation, it would be helpful if there were more suitably qualified teachers available with recent relevant experience and with the appropriate safeguarding checks.
"However, this proposal does raise a whole host of important questions that will need answering urgently. Ultimately, it must remain the case that school leaders decide who has the appropriate expertise and qualifications to teach classes in their schools. Having a greater number of supply teachers to call upon could be helpful, but it will not take away from the very challenging circumstances schools could find themselves operating under.
"We also need to be very clear that if things get to this stage, it will mean that education will look very different in January and this is sending a clear signal that we could be talking about a very different type of provision at the start of next year. That has huge implications for things like exams, assessment and inspection."
Stephen Morgan MP, Labour's shadow schools minister, said: "This is a sticking plaster, and only part of what's needed to keep children and staff safely in class next term.
"The government's failure to get a proper workforce plan in place leaves staff, children and parents relying on good will from retired staff and volunteers, many of whom face additional risks themselves.
"Ministers continue to fall short on delivering basic covid protections in schools. They should adopt Labour's Christmas vaccine guarantee to ensure all eligible children can get their jab during the holidays. Government must also implement proper ventilation measures in schools, open windows and cold classrooms aren't good enough for our children."