Recruitment firm Brewster Partners in breach of furlough rules allegation
Recruitment firm Brewster Partners in breach of furlough rules allegation
DeeDee Doke
15 November 2021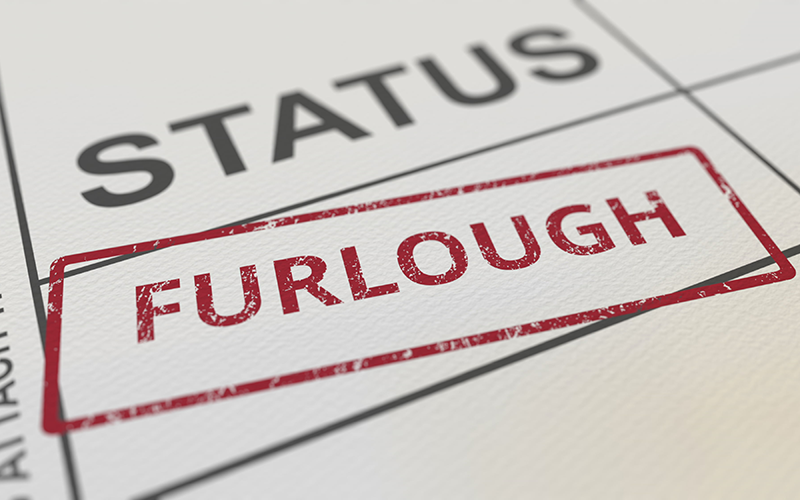 A joint investigation by The Times and BBC File on 4 has uncovered evidence that alleges senior executives at recruiter Brewster Partners encouraged staff to work while furloughed.
The Times has reported it has seen records of meetings that appear to show staff being asked to delete LinkedIn posts and to lie if asked by external parties whether they were being furloughed.
The company, which is a member of both the Association of Professional Staffing Companies (APSCo) and the Recruitment & Employment Confederation (REC), has categorically denied the allegations.
When asked for comment, REC CEO Neil Carberry responded: "We are aware of The Times story and the allegations made against Brewster Partners. The REC always investigates public allegations made against members through our compliance process, and we have contacted the company for more information.
"All REC members agree to abide by our Code of Professional Practice. Any member found to be in breach will be dealt with under our Complaints and Disciplinary Procedure."
In a statement provided to Recruiter, APSCo global public policy director Tania Bowers said the organisation "was very clear to its members in maintained written guidance, webinars and via its legal helpdesk advice line, that employees on furlough were not permitted to do work for their employers (although they could undertake training) and that carrying out work of any type was a serious breach of the scheme with legal consequences.
"Our recommendation was that employers removed access to work accounts/phones during furlough. We note Brewster is denying the allegations, but we are unable to comment on the specifics of the situation.
"All APSCo members are required to follow our Rules of Membership and applicable Code of Conduct, and we have a complaints process to allow us to address allegations that members have failed to meet their legal or membership responsibilities."
An Investors in People spokeswoman said: "Investors in People are aware of the investigation currently taking place at Brewster Partners. We will review Brewster Partners' 'We invest in people' accreditation once the investigation into these matters has been concluded."
According to The Times, senior staff at Brewster Partners, a company of around 40 people with offices in Doncaster, Sheffield, Leeds and London, allegedly told staff on Zoom calls they could "choose to work" while furloughed and did not want to "cut people adrift" by not letting them work.
The Times said: "If this had occurred, it would raise a possible breach of furlough rules, which at the time did not allow furloughed employees to work while claims were made for them under the scheme."
The furlough scheme funded 80% of people's normal salaries. In March reports of possible furlough fraud topped 26,000, raising fears that the chancellor Rishi Sunak's job protection scheme had been widely abused. HMRC estimates that up to £3.5bn could have been lost to furlough fraud up to August last year.
The company's chairman, Sir Nigel Knowles, is the former chairman of a major international law firm, DLA Piper. He also has a 10% stake in the company. It is part-owned by Nigel Brewster, managing partner. Both men served on the Sheffield City Region's local Enterprise Partnership.
The Times said it has spoken to company staff members and has seen records purporting to be of meetings at which staff were asked to delete LinkedIn posts and to lie if asked whether they were asked by external parties whether they were being furloughed. "If you can delete them, delete them, and if you can't and it looks wrong to delete it don't; just use your emotional intelligence," staff were allegedly advised, The Times reported.
The Times reported that on a company Zoom meeting that took place on 22 April last year, Brewster is recorded as apparently telling staff that he had a "cunning plan" to navigate furlough.
When asked by a more junior colleague if they could still work "undercover" if they had live jobs while furloughed, Brewster allegedly told her: "That's beautifully put about all this stuff I've been navigating through, don't you worry kiddo, I've got a cunning plan." This plan, it is alleged, was to allow staff to work while furloughed "voluntarily".
A spokesperson for the company said: "City Road [Editor's note: the parent company of Brewster Partners] categorically denies any wrongdoing with regard to its use of the Coronavirus Jobs Retention Scheme."
They said that letters had been sent in April instructing furloughed staff not to work. The company said allegations had been made by disgruntled former staff, which it had commissioned an external legal firm, Knights, to investigate fully.
It said Knights had spoken to company directors and management, interviewed employees and liaised with City Road's external accountants who administered the furlough application process for the business, as well as reviewing company email and records. It said that Knights concluded that "the company's receipt of CJRS funds appears lawful and within the rules of the scheme despite comments in Zoom calls by managers".
It said that after Knights' findings, the board launched a review of the company's communication as a matter of good practice. "The Knights plc independent legal review, which culminated in the report on 2 February 2021, found no evidence that there was misuse of the scheme, and there has been no subsequent investigation raised by HMRC or any other government-related authority."
A spokesperson for HMRC said it could not comment.
Brewster Partners had been a long-time sponsor of the Yorkshire Finance Leaders Awards, which were presented last week. However, the company name has disappeared from the Awards' roster of current sponsors.
This story was updated on 15 November 2021.
• Comment below on this story. Or let us know what you think by emailing us at [email protected] or tweet us to tell us your thoughts or share this story with a friend.