Industry's opinions divided over Autumn Budget
Industry's opinions divided over Autumn Budget
DeeDee Doke
28 October 2021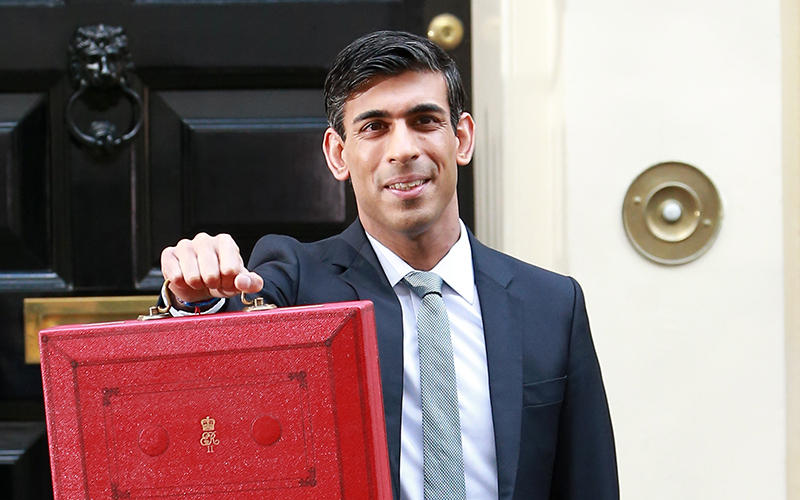 The government's so-called Recovery Budget has received divided reviews from the recruitment, business and economic communities.
Various groups in the recruitment sector have been damning about Chancellor Rishi Sunak's budget, with failure to grapple head-on with business rates and regulation in the umbrella sector sharply criticised.
In spite of increasing the budget spend by £150bn, critics also say little or nothing was earmarked to address the growing recruitment crisis that is affecting firms across all parts of the economy. 
Tony Wilson, director of the Institute for Employment Studies, said: "With a million fewer people in the labour market than on pre-crisis trends, we were hoping to see substantial new measures to increase labour market participation and address skills mismatches.
"Instead," Wilson said, "firms will continue to struggle to fill vacancies, while the 4m people out of work due to long-term ill health and caring responsibilities will continue to receive virtually no employment support at all."
Government's failure to provide funding to the Department of Business, Energy, Innovation & Strategy for a single enforcement body to improve regulation of the umbrella industry was criticised from members of the recruitment and contractor supplier community.
Clarke Bowles, director of strategic sales at umbrella company Parasol Group, commented: "Although perhaps not unexpected, it's disappointing that the UK's contractors have been largely overlooked again in this year's Autumn Budget…
"One announcement that went slightly under the radar from the government actually came earlier this month with a 1,300-word document entitled 'Check how to reduce your risk of using an umbrella company who operates a tax avoidance scheme'.
"Although this is certainly a step in the right direction for contractors looking to work for compliant umbrellas, releasing the document ahead of the Budget simply underlines the need for the government to do more to prioritise the contractor community," Bowles argued. "We'd hoped to see further talks around improved regulation for umbrellas, but it seems that this isn't on the government's priority list at the moment."
Also commenting on the Autumn Budget:
Andrew Hunter, co-founder, job search engine Adzuna: "The minimum wage hike is a step in the right direction, but it doesn't solve the immediate skills shortages across swathes of industry and on its own will not be enough to get Britain working. With UK vacancies still well north of 1m, we also need extensive measures to get people into roles as well as ensuring workers' wages keep track with rising inflation."
Kate Shoesmith, deputy CEO, Recruitment & Employment Confederation: "This was a missed opportunity for more radical, long-term reform. We would like to see the departments for work and pensions, business and education work together in a joint forum with business on measures that will help to level up the entire country and produce the high-pay, high-skill economy that we are all aiming for.
"To really deliver on that, what we need to see from government is a long-term, strategic vision for the whole UK workforce. Businesses up and down the country are battling labour and skills shortages. They need the right levers to enable the right type of investment in workforce development and growth – only that growth can make wage rises sustainable and improve the public finances long term. That means ensuring businesses have the financial headroom and incentives to invest here in the UK, as well as the skills support that is needed.
"Today's pledge for more spending on skills is a step in the right direction - but what is long overdue is a revolution in how we deliver training and skills… There is also still not enough focus on entry-level skills, where the most acute shortages are, so we hope to see more on that in the detail of the skills bootcamps announcement."
Paul Farrer, international recruitment agency Aspire chairman and founder, said: "A Global Talent Network is a welcome development, on the face of it; as is the £560m that will be spent on improving basic maths skills, to help people get back to work. These initiatives and the £3.8bn skills investment promised could hold the key to overcoming post-Brexit challenges and solve the UK's skills crisis once and for all."
Tania Bowers, Association of Professional Staffing Companies (APSCo) legal counsel and head of public policy, stated: "We were disappointed to not hear of any further spending for BEIS to fund the Single Enforcement Body in the Chancellor's announcement… there are a number of critical skills plans that have been missed out of the Budget.
"The announcement of the Scale-up Visa to help fast growing businesses to better attract international talent and the planned launch of the Global Talent Network to help entice talented individuals to the UK in key science and technology sectors is a welcome move in a talent short market. However, what is still missing as a viable and attractive entry route for highly-skilled independent professionals and the self-employed who will play a significant role in helping the country as the economy continues to recover.
"While we welcome the news of further funding for apprenticeships and lifelong learning for adults to support the UK's skills development, it was disappointing to once again see little detail on how this funding will be channelled. As we've mentioned before, apprenticeship levies are remaining unused, while the likes of independent professionals go without access to training."
Dave Chaplin, CEO and founder of IR35 Shield, said: "It is no surprise that the chancellor has announced a new high skill visa system with the aim of attracting global talent. The UK has lost a lot of talent because of the knock-on effects of Brexit and the off-payroll tax reforms that were introduced to the private sector in April.
"British contractors are moving abroad to escape the UK, escape IR35 and settle in a place that taxes them fairly and where they can still service their UK clients remotely. IR35 has been a talent killer. 
"The country is still reeling from the impact of a global pandemic along with the impact of Brexit and freelancers and contractors are the very workers who can help businesses to navigate these uncertain times. These are the group of flexible workers who can provide specialist skills, expertise and knowledge to help UK plc to 'build back better'. However, the government is losing them in their droves and the UK economy and UK plc is suffering."
Crawford Temple, CEO and founder of Professional Passport, an independent assessor of payment intermediary compliance, added: "We heard more intent, more commitment and more words to clamp down on tax avoidance from the government. And, not for the first time. Tax avoidance and disguised remuneration schemes have been allowed to thrive for many years and never more so since the introduction of the new IR35 legislation in April. We know that HMRC holds all the data it needs to seek out the perpetrators of the schemes and yet they continue to be slow to act and shut them down, all the while pursuing the victims for unpaid tax.
"We can only hope that the arrival of the Single Enforcement Body will speed things up, but the cynic in me says otherwise. HMRC has been too complacent in its policing of tax avoidance schemes for far too long. We need fewer words and more action."
James Poyser, CEO of inniAccounts and founder of offpayroll.org.uk, and Rebecca Seeley Harris, chair of the Employment Status Forum, commented: "The Budget and Spending Review documentation released today only goes as far as… the government will clamp down on tax avoidance; it does not say that a Single Enforcement Body will be funded. In order for umbrella regulation… to go ahead, funding needs to happen. There is also no mention that existing bodies such as the Employment Standards Authority will get additional funding in lieu. Without this funding, umbrella companies will continue without any official protection in an unregulated market."
• Comment below on this story. Or let us know what you think by emailing us at [email protected] or tweet us to tell us your thoughts or share this story with a friend.