Temporary relaxation of drivers' hours not the answer, says industry
Temporary relaxation of drivers' hours not the answer, says industry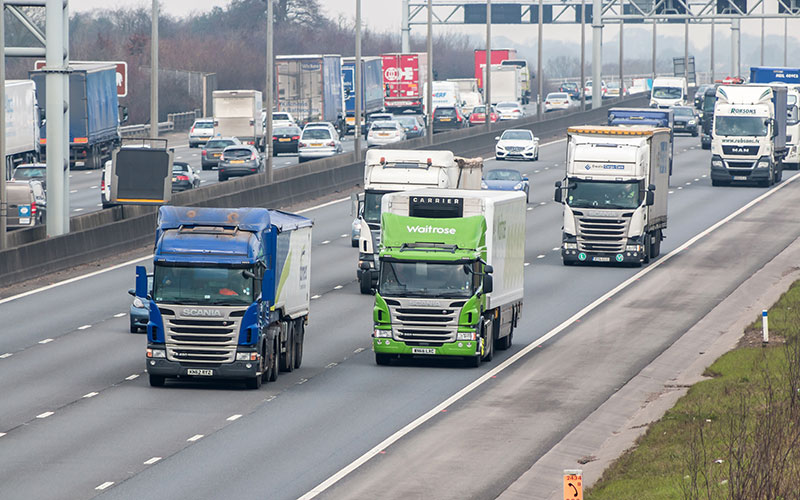 A temporary relaxation of the retained EU drivers' hours rules took effect yesterday (12 July 2021), and will remain in force until 8 August.
The measure has been heavily criticised by unions representing drivers, trade bodies and recruiters within the driving sector. More must be done to recruit newcomer drivers or convince former drivers to return to the profession, where estimates suggest there is a shortage of 75,000 drivers, they say.
Kieran Smith, CEO of Driver Require, told Recruiter: "I have talked to many of my contacts and not one of them, nor I, believe that extending driver hours is a good solution to the driver shortage. In the UK, we already push our HGV drivers to their limits and allowing an extension permits operators to force drivers into dangerous situations."
Smith went on to say: "The government really must consider encouraging and assisting HGV licence holders who have ceased driving for a living to return to driving HGV for a career. We believe there are up to 500,000 non-driving HGV licence holders. We only need to persuade a small fraction of these to return to driving, and it would make a big difference. This, in combination with increasing HGV testing capacity, is our best chance of alleviating the driver shortage within an acceptable timeframe."
The relaxation applies to anyone driving in Great Britain under the retained EU drivers' hours rules and undertaking carriage of goods by road can use this relaxation where necessary, according to a statement on the Department for Transport website.
The website also said that the rules relaxation allows the replacement of either:
The permitted increase to the daily driving limit from nine hours to 10 hours with one of 11 hours (allowed up to twice in one week) or
The requirement to take a regular weekly rest period of 45 hours in a two-week period with an alternative pattern of weekly rest periods of specified below, and an increase to the fortnightly driving limit from 90 hours to 99 hours. This enables two consecutive reduced weekly rest periods to be taken.
For more information, visit the Department for Transport website.
• Comment below on this story. Or let us know what you think by emailing us at [email protected] or tweet us to tell us your thoughts or share this story with a friend.