St Petersburg-based IT specialist Lucky Hunter launches London office
St Petersburg-based IT specialist Lucky Hunter launches London office
Vanessa Townsend
11 June 2021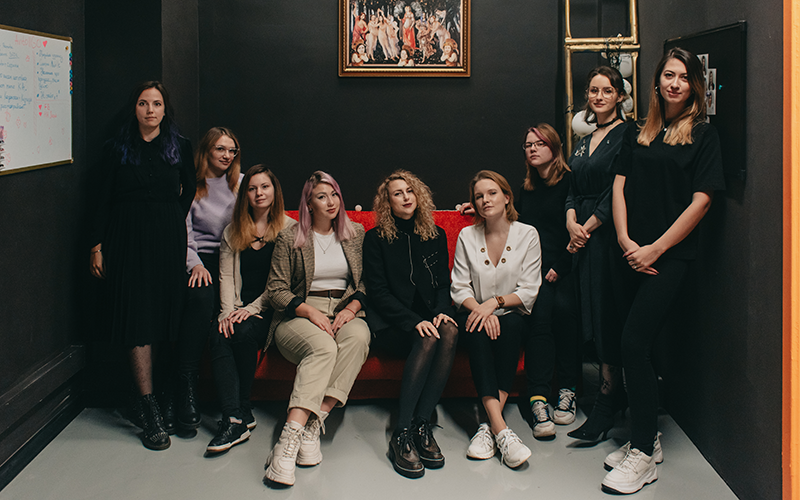 Despite the coronavirus pandemic, international IT recruitment agency Lucky Hunter has opened and office in Covent Garden in London's West End.
Founded in 2017 in St Petersburg, Russia, founder of the agency, Tatiana Melnichuk (pictured above, centre, with the Lucky Hunter team), said there is a growing need in the UK for hiring more IT professionals for its numerous technology regions.
"Recruiting IT candidates is one of the major problems in the Western IT recruitment market," Melnichuk explained. "The industry doesn't have enough staff, and Lucky Hunter's qualifications, coupled with the ability to assemble international teams, are able to solve this problem. In addition, our narrow specialisation is able to improve the quality of IT recruiting, create user-friendly facilities for finding IT talents."
She was also keen to emphasise that Lucky Hunter should not be considered solely as a Russian-speaking company that helps British companies hire specialists from Russia.
"First of all, we are an international company. We have been working with companies from around the world for a long time; we recruit candidates from the US, Europe, the Middle East and Asia. Knowledge of the Russian market is our unique advantage, rather than our positioning. Knowing the specifics of recruiting in several markets at once, Lucky Hunter can become the missing link in the communication between an IT candidate and an employer."
As a result of the pandemic, staff are all restricted to working from its main office in St Petersburg. At Covent Garden, partners are helping Lucky Hunter to work with clients from the UK. However, says a spokesperson, "in autumn Tatiana is moving to London and is going to take on more staff, especially UK residents".
"But, of course, the main reason for opening an office in London is its wonderful weather. Having lived in rainy St Petersburg for almost my entire life, and subsequently successfully opening an office in this city, I realised that life in a city with unpredictable and sometimes strange weather is my little passion," Melnichuk jokes.
• Comment below on this story. Or let us know what you think by emailing us at [email protected] or tweet us to tell us your thoughts or share this story with a friend.