My Brilliant Recruitment Career – Younus Desai
My Brilliant Recruitment Career – Younus Desai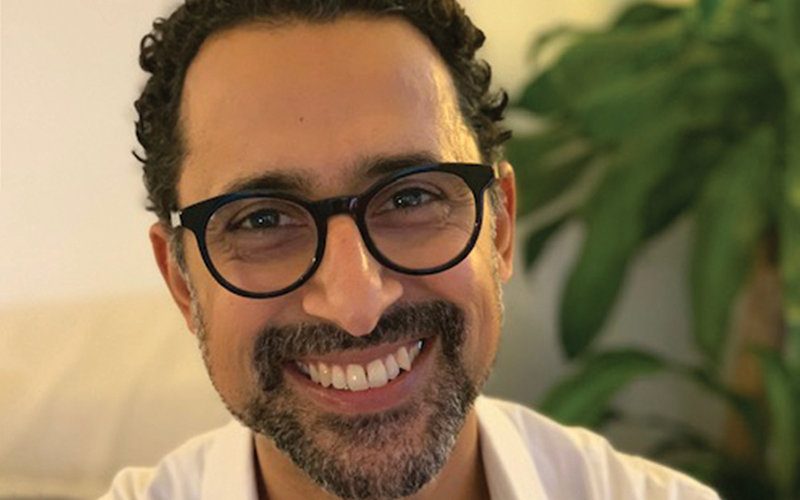 Younus Desai is an executive director, recruitment and business development at Directory Fashion Recruitment
What was your earliest dream job?
To be a fashion designer. I studied fashion, but realised that I didn't quite have the skill set and vision for it. I still love fashion, though.
What was your first job in recruitment and how did you come into it?
I wanted to work in fashion recruitment but had the Catch-22 of not getting a job without experience… One agency told me to learn the trade first, so I got a job recruiting building and chartered surveyors. I did it for six months, went back to that agency and they took me on straightaway.
Who is your role model – in life or in recruitment?
My old boss Alex Pescott at Fusion Associates. He took a chance on me, giving me my first chance in fashion recruitment, mentored me and allowed me to work in the way that suited me best – out of the office, networking to source candidates and business develop.
What do you love most about your current role?
Day-to-day human engagement and the fact that I am still in a position to help make a difference in people's lives. I meet candidates and clients from all over the world. Plus fashion is the industry I love, am passionate about and that I know. And I love retail and customer service.
The lack of common sense, such as turning up for a job wearing a competitor's brand of clothing. Why do the biggest no-no?"
What would you consider to be the most brilliant moment of your career?
A long time ago, I went into an optician's on Tottenham Court Road in London, where a woman who served me had so much potential. Within a week I had placed her with Dior in Selfridges, and her career progressed from there. I also got her husband a job. Years later, he is a CFO for a luxury brand, and she is a senior manager. We are still very good friends, and I love the little part I played in their career history.
Laugh or cry, what did your most memorable candidate make you want to do and why?
The lack of common sense you see sometimes, such as turning up for a job wearing a competitor's brand of clothing. Why would you do that? It's the biggest no-no.
What would you regard as your signature tune?
Roy Ayer's Everybody Loves The Sunshine.
What has been your sanity go-to during the lockdown so far?
Keeping fit – health and wellness. I work out a lot and the first six months I trained five friends five days a week via online classes. It was great physically and socially.
What have you learned about recruitment during lockdown?
When you are working from home, you have to reach out to people more. Plus the industry has taken a hit, so we have diversified our business angle and supported people in a very human way – I've done lots of things like CV workshops.
Younus Desai spoke to Roisin Woolnough