It's a sin to talk rather than act as an ally
It's a sin to talk rather than act as an ally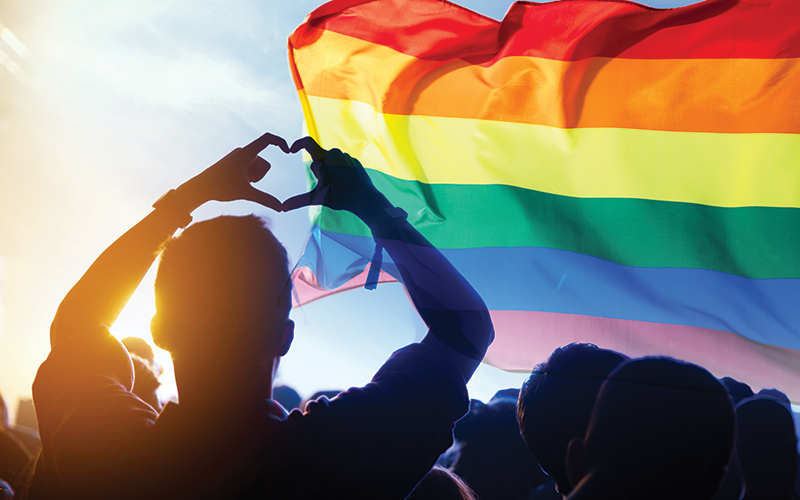 What's the best way recruiters can become allies to the LGBTQ+ community?
The actress who inspired one of the major characters in Channel 4's recent It's A Sin drama series has urged recruiters to "do rather than talk about it" when it comes to declaring allyship with the LGBTQ community or any other marginalised group.
In the first of a series of 'lunch and learn' events for staff, Keystream hosted actress Jill Nalder to discuss her experiences living in London in the 1980s when the emergence of AIDS devastated the gay community. The Channel 4 series focused on young men living with the disease during that time period.
The sessions are part of Keystream's wider equality, diversity & inclusion (EDI) programme and will feature topics faced by the black and ethnic minority communities, people living with disabilities and other disadvantaged groups. The events aim to bring stories of living experience to staff and further their understanding of the issues and discrimination faced by people in today's society.
Nalder spoke on Zoom with staff from the company, which recruits for the NHS, healthcare, charity, life sciences and public sector. "If you're going to be an ally, then think about how you can actually do it rather just saying 'Ok, we're allies'… actually make something happen," Nalder said. "Let's take that step forward, and let's do something and how can I make that happen, and how can I actually be an ally.
"Everyone wants to be out there with the banner," she said, "but if you can actually do something or stand up for someone you know who's struggling – especially the trans community because they are struggling, and they're really trying to find their place… it's part of making the world better for everybody who's struggling in different minorities or different situations."
Image credit | Shutterstock