Winning new clients tops recruiters' priorities for 2021
Winning new clients tops recruiters' priorities for 2021
DeeDee Doke
12 April 2021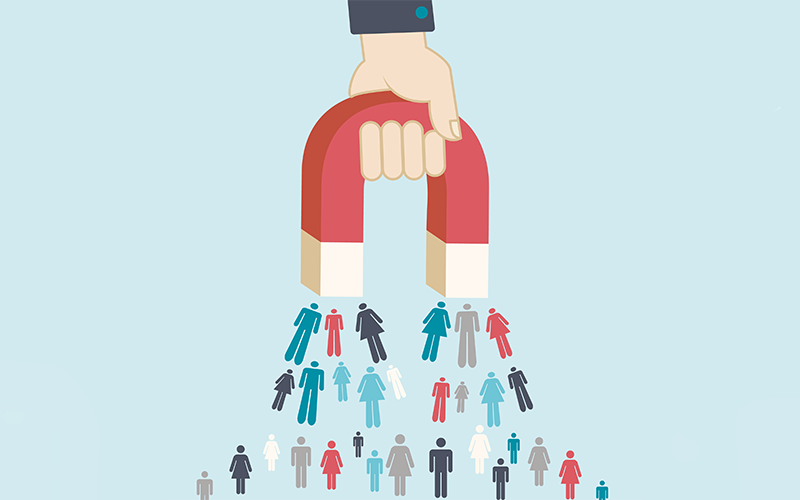 Winning new clients tops the list of priorities for a staggering 81% of recruitment agencies in 2021, according to the results of a recent survey of recruiters.
Conducted by Talent Nexus, the research also revealed that 78% of recruiters feel positive about their ability to win new clients this year, an increase from 55% reflected in a similar survey last August (2020).
At the same time, 62% of recruiters cite re-engaging former clients is second on the list of top priorities for their recruitment businesses. Rounding out the top five list of priorities are filling existing vacancies (51%), diversifying the business (41%) and growing the team (38%). Ninth on the list of priorities is implementing automation (22%).
The impact of the third national lockdown this winter has been varied across the recruitment sector, the research showed. Hiring freezes had been reintroduced by some clients who were unable to operate normally. Some agencies also said they were down to between 10-20% of their usual workloads. 
Others reported better news: recruitment for roles in the public sector has surged, with more roles available for agencies and higher demand from candidates, for instance. Also, some agencies have found it easier to recruit into roles they previously found challenging, with more candidates available. In addition, most team say they now have the tools they need to operate a fully remote/virtual hiring and onboarding process.
A survey respondent said: "We've seen a real switch – in finding entry-level talent quite trick to it [now] being a doddle."
The research also turned up interesting insight into candidate behaviour this year including:
An expectation for long-term remote working, even once the pandemic is over and offices are able to fully reopen.
A greater interest from candidates around the security of a role.
A higher volume of candidates applying who are underqualified or without enough experience for roles.
More resistance from passive candidates to change roles, with candidates not prepared to take risks or make big jumps. 
More interest than usual in public sector roles.
More interest in the company culture before applying; candidates want to see how the organisation supported their staff throughout the pandemic.
The report closed by saying: "In the rest of 2021, the winners will be those who can move fast, do more with less, and seize the new opportunities which head their way."
Recruiter.co.uk will publish results from Talent Nexus's survey of employers/in-house recruiters later this week.
• Comment below on this story. Or let us know what you think by emailing us at [email protected] or tweet us to tell us your thoughts or share this story with a friend.