Readers respond to reports on IR35 reforms on recruiter.co.uk
Readers respond to reports on IR35 reforms on recruiter.co.uk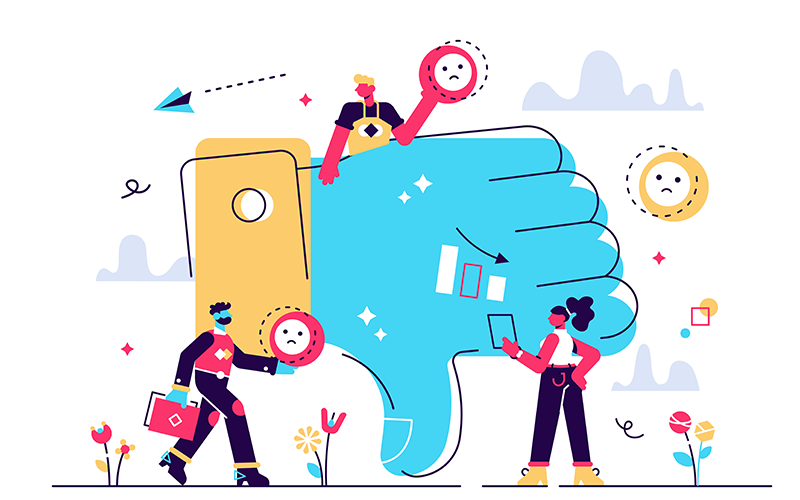 Reports on recruiter.co.uk over the past week on the upcoming implementation of IR35 reforms in the private sector have received significant response from readers.
On 6 April, the day after the end of the UK's Easter break, Off-Payroll Working Rules that require private sector employers to determine the working status of their contractors come into effect.
HM Revenue & Customs has said in recently published research reports that the impact of similar reforms in the public sector in 2017 has been minimal and minimal impact is anticipated in the new round of reforms.
Here are some of the responses to Recruiter's coverage:
Frank Sharp
This government was supposed to be in favour of small businesses but come 6th April, thousands will close down. Shame on them.
Jimmy S
I surely don't understand what the government is up to. After giving limited companies loans [do they] know they are ending the lifeline of limited companies? Where are we going to get money to them pay back? IR35 doesn't support hard work. Why? Because when you do different jobs other than the one you said is your main job, that will trigger the emergency tax code (BR). This system discourages people from working hard to earn more.
Was there no other way of dealing with limited companies? Other than bringing IR35 which seems to have biases behind it?
There are many ways of killing a rat.
We all want to go to work with a motivating factor in our brains – not working as a slave who has no choice.
Mrs C Sutton
The IR35 bill is flawed, the whole concept needs to be re-evaluated.
It is going to have a profound effect on the Haulage Industry who rely on agency drivers to keep the wheels turning. Firms cannot afford to maintain a pool of permanent drivers and rely and depend on the flexible driver workforce to deliver the goods.
[For instance] the Royal Mail were on their knees Christmas 2020 and would never have coped with the sheer volume of mail if it hadn't been for agency drivers, Sainsbury's depended on them to keep their supermarkets stocked with food & supplies and many of the drivers have been delivering PPE and Covid testing kits all over the country throughout the pandemic. The list is endless.
Agency drivers are leaving in droves; there is already a shortage of drivers to cover Easter, let alone the future. Some agencies are now requiring their drivers (who have to now sign up to PAYE etc) to do a 12-week probationary period when they have already been working for them for a period of years. During this probationary period drivers' pay will be at the paltry rate of £11 per hour, which in real terms equates to £7.48 per hour. It's derisory. Who would want to drive a 45-tonne killing machine for less than the minimum wage? Drivers normally work for more than one agency; therefore the whole structure of their future wages is incomprehensible.
Agency drivers are highly skilled HGV-class drivers, and what's more, 99% of them are absolutely honest. Drivers with limited company status pay taxes, contribute to National Insurance, paying two lots of contributions – employee & employer, corporation tax and accountancy fees, as well as providing their own uniform and safety boots.
The flexible driver workforce are on zero-hour contracts; they are not in receipt of holiday or sick pay or pension contributions, so how can HMRC think they are cheating the system? They also have to pay their CPC tests (a legal government requirement) every five years, which costs them £300 plus the loss of 5 days' wages whilst they train.
If HM Government think they are going to claw back massive taxes because of IR35, they are in for a massive shock. Once [the new Off-Payroll Working Rules] are established, the country will face chaos because most drivers are leaving the profession. They would rather stack shelves than drive trucks on long journeys at ungodly hours for a pittance, and the younger generation are not coming forward to replace them. Unemployment will increase and many agencies will go to the wall.
Agency drivers haven't had a decent pay rise for the past 18 years and this is a wake-up call. The country must learn to respect the haulage industry and not take it for granted.
l am the mother of an agency driver, who is very bitter at the possibility of having to give up the job he loves and which he has worked hard at because a) he can't afford to work for less money and b) [lose] his right to set out his own working life.
How any government can do this is beyond understanding, especially when we are still in a pandemic and the economy is in the worst mess it's ever been. Any goodwill the government has now… will be forgotten when shortages hit home. 
Please help the drivers and their families.
Steve58
I would love to know which agents or companies were interviewed. 
I work in the automotive design field. This is a job with peaks and troughs, so freelance contractors are ideal. The section I am currently working for had a team of 11 people, six of whom are freelance. When declared inside IR35 all the freelancers decided to leave. This leaves the company short of workers and experience. The freelancers were willing to live away from home during the week as accommodation was considered to be an allowable expense. Under IR35 [the new Off-Payroll Working Rules] this is no longer the case. This leaves freelancers having to pay expenses from money heavily taxed and NI [National Insurance taken out].
I know of an accountant who is closing his company because he has lost 80% of his freelance clients. Without access to freelancers in the UK the automotive sector will without doubt look to get their design works done abroad.
• What do you think? Do you agree or disagree with these views? Let us know what you think by emailing us at [email protected] or tweet us to tell us your thoughts or share this story with a friend.