Job centre workers feel unsafe as centres open up
Job centre workers feel unsafe as centres open up
DeeDee Doke
19 April 2021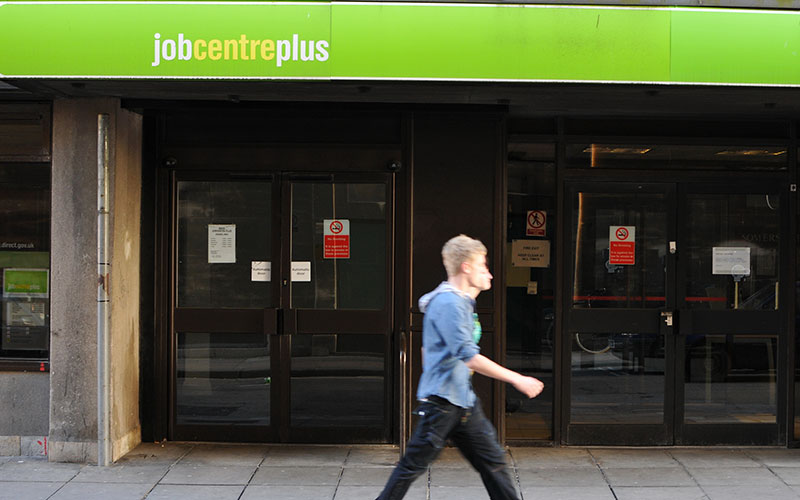 Most job centre workers don't feel safe going into work, following the full reopening of the sites a week ago (12 April 2021), a new survey by the Public and Commercial Services (PCS) union has revealed.
According to a PCS statement, only 21% of staff could say for certain that they 'felt safe' dealing with numerous in-person claimant appointments in job centres up and down the country. 
In contrast, of the 1,299 responses from PCS members working at the Department for Work and Pensions (DWP), 58% said they felt "unsafe" and 21% said they felt "unsure".
"PCS are clear that the vast bulk of the in-person interviews, carried out on Universal Credit and other benefits, can and should be done remotely," the statement said. The union opposed the full reopening of the job centres last week by the Department for Work and Pensions (DWP).
The union went on to allege that they "strongly suspect" DWP has reopened the centres to "pursue a policy of full reopening to make it easier for Jobseekers' Allowance claimants to be sanctioned".
Reacting to the survey, general secretary Mark Serwotka said: "These results reflect the anger and frustration our members feel every day… These stats show how staff feel and should send a strong signal to ministers that they need to urgently meet with the union to avoid potential industrial action."
A DWP spokesman told the BBC: "Throughout this pandemic, job centres have remained open to ensure we can continue to provide vital support to the most vulnerable. Our return to full opening hours will enable us to provide even more help and support to those who need us."
The spokesman went on to say that the DWP took the health and safety of colleagues "extremely seriously".
"[We] are absolutely committed to ensuring all our sites remain Covid-secure in line with [Public Health England] and government guidance to keep colleagues and customers safe."
• How have jobseekers reacted to you as recruiters? Have you had any similar stories happen? Let us know what you think by emailing us at [email protected] or tweet us to tell us your thoughts or share this story with a friend.