Rocket man offers Covid lessons in time and space
Rocket man offers Covid lessons in time and space
DeeDee Doke
14 October 2020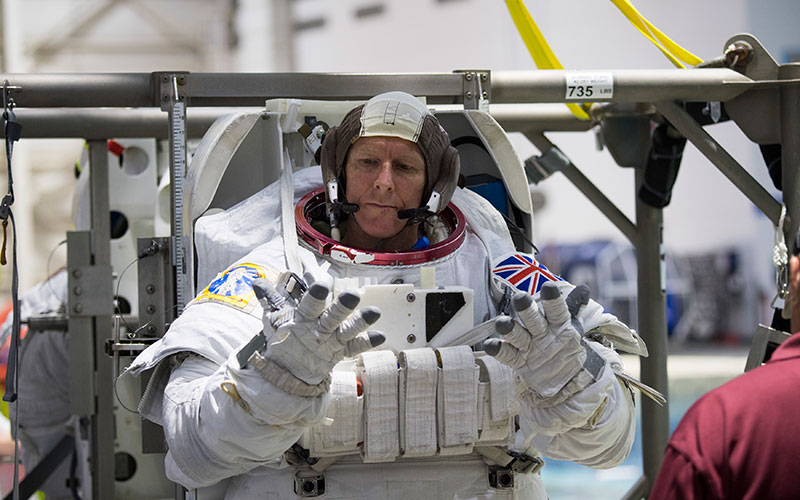 Six months of lockdown in space travel has similarities to the current earthly landscape of social and work bubbles.
But as in space, life in earthbound lockdown also offers challenges and opportunities depending on a person's mindset.
Some words of wisdom, gleaned from the skies above, provided a timely perspective on resilience at a web talk on Tuesday [14 October] by British astronaut Major Tim Peake.
Hosted and presented by specialist recruiter The Barton Partnership, Peake's talk delivered advice many could have used before the Covid pandemic struck – but offered prescient guidance as the crisis continues today.
With a theme of adapting one's way of thinking to force a positive outcome, Peake revealed that putting one's mind to considering the options if something goes wrong in life can help remove uncertainty – and "almost expect(ing) it to happen" will force one to look at solutions to get out of the problem.
Peake said that his astronaut training led to not fearing emergencies themselves but being afraid instead of "running out of options".
"Normalising abnormal situations" is how he and fellow astronauts are trained to approach disruptions such as fire, depressurisation or the onset of a toxic environment occurring during their missions in space and "fully embracing any new circumstances", he said.
Structure and routine were helpful too in adjusting to the new circumstances of their lives in space, as well as knowing when to switch off, Peake said. During his space travels, Peake discovered photography as a creative outlet.
The ability to switch roles with his team members and understanding that a problem does not always require a high-tech solution were part of the flexible mindset that Peake and the others had to develop to succeed on their mission, approaches they needed to apply throughout the course of their adventure.
• Comment below on this story. Or let us know what you think by emailing us at [email protected] or tweet us to tell us your thoughts or share this story with a friend.