Winners of the first virtual Recruiter Awards announced
Winners of the first virtual Recruiter Awards announced
25 September 2020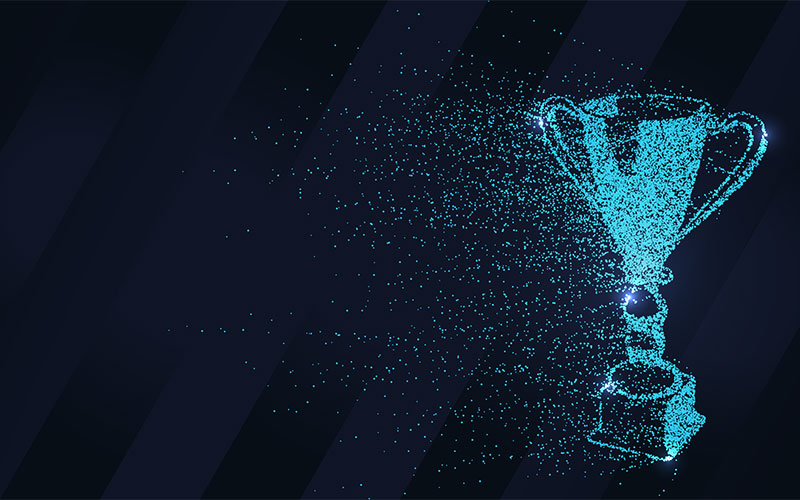 Hundreds of you from around the world yesterday tuned in to find out the winners of the 2020 Recruiter Awards.
At the first ever virtual ceremony, Recruiter editor DeeDee Doke opened the proceedings from the Poets House boutique hotel in Ely, Cambridgeshire, bringing the glamour and party atmosphere missing from the usual Awards venue of London's Grosvenor House Hotel to the online event.
Judges and others from the recruitment world revealed the winners of over 30 categories from their homes and offices throughout the UK, and viewers were able to send in their congratulations via a Live Feed on the online page, as well as posting their successes on Twitter, Facebook and Instagram.
Here are all the winners and Highly Commended people and companies. For more information on all of the winners, visit the Recruiter Awards website.
1. Recruitment Leader of the Year
Ryan Adams: Founder, Signify Technology
Highly Commended:
Saffa Ayub: Director, Bramwith Consulting
2. Recruitment Industry Entrepreneur of the Year
Danny Brooks: CEO, VHR
Highly Commended:
Mark Beavan: Head of Agency, That Little Agency
3. Best Candidate Experience
The Food & Beverage Candidate Experience - National Trust
4. Best Graduate Recruitment Strategy
Cisco Leaders of Tomorrow are the New University Grads of Today - Cisco
Highly Commended:
Never Not Newton - Newton Europe in partnership with Blackbridge Communications
5. Best Apprentice/School Leaver Recruitment Strategy
Sponsored by: Irwin Mitchell
Virgin Media Apprentices - Virgin Media in partnership with Amberjack
Highly Commended:
Rolls-Royce National Apprenticeship Week - Rolls-Royce in partnership with Blackbridge Communications
6. In-House Innovation in Recruitment
Leaders of the Future - North Yorkshire Police in partnership with Cappfinity
7. Most Effective Employer Brand Development
Ready for ANYTHING? - The AA in partnership with TMP and PeopleScout
Highly Commended:
Uniquely you, together Harrods - Harrods in partnership with Pink Squid
8. Best In-House Recruitment Team
Global TA Team, Mondelez International
9. Best Recruitment Agency Marketing Team
NES Global Talent
Highly Commended:
Talent International
10. Best Candidate Care
Rare Recruitment
11. Best Client Service
Sanctuary Personnel
12. Best Banking/Financial Services Recruitment Agency
Sponsored by: Natwest
Investigo
13. Best Engineering Recruitment Agency
NES Global Talent
14. Best International Recruitment Agency
Sponsored by: 6CATS International
NES Global Talent
15. Best IT/Technology Recruitment Agency
Sponsored by: Bullhorn
Franklin Fitch
16. Best New Agency
SR2 - Socially Responsible Recruitment
17. Best Professional Services Recruitment Agency
RedLaw
18. Best Public/Third Sector Recruitment Agency
TFS Healthcare
19. Best Temporary Recruitment Agency
VHR
Highly Commended:
Autotech Recruit
20. Most Effective Back Office Operation
Evolve Hospitality
Highly Commended:
Eames Consulting Group
21. Recruitment Agency of the Year – Micro (up to 19 Employees)
RedLaw
Highly Commended:
Baltimore Consulting
22. Recruitment Agency of the Year – Small (20-49 Employees)
Signify Technology
23. Recruitment Agency of the Year – Medium (50-99 Employees)
Sponsored by: CV-Library
Green Park
24. Recruitment Agency of the Year – Large (100+ Employees)
Sponsored by: Zodeq
Investigo
25. Most Effective Compliance Operation
ersg
26. Outstanding Outsourced Recruitment Organisation
ResourceBank Recruitment
Highly Commended:
Amberjack
27. Recruitment Technology Innovation of the Year
Amberjack
28. Recruitment Industry Supplier of the Year
cube19
29. Most Effective Recruitment Marketing Campaign
Ant Middleton 24-Hour Live Challenge - The AA in partnership with PeopleScout
30. Sustainable Recruitment Agency of the Year
SThree
31. Recruitment Impact Award
Bill Boorman: Founder, #tru
• Comment below on this story. Or let us know what you think by emailing us at [email protected] or tweet us to tell us your thoughts or share this story with a friend.