ANALYSIS: Adaptability and relationship management key to sector recovery
ANALYSIS: Adaptability and relationship management key to sector recovery
Andrew Hawkins
11 August 2020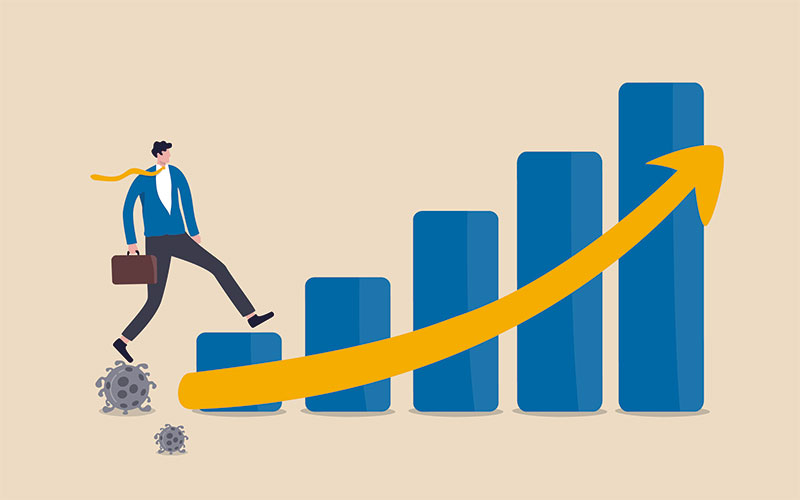 The UK recruitment industry has been enjoying a period of growth since 2008's financial crisis, growing at an average of around 6% per year.
Bolstered by effective and innovative business models, and driven by improvements in technology, for the last decade the sector has been attractive to both motivated entrepreneurs and investors.
Despite such prolonged good fortune, the sudden shock of the Covid-19 pandemic has had a seismic impact on the recruitment sector, affecting businesses' entire operations, from financial planning and cashflow to people management and technology. When the effects of Brexit and IR35 are added to the mix, it is fair to describe the events of 2020 as the perfect storm for recruitment businesses. 
In the weeks following the introduction of the UK lockdown on 23 March, we spoke with CEOs from 24 recruitment firms across the nation to understand the impact upon the industry and how firms were preparing for the economy to return. Our goal has been to bring together insights across different sectors, temporary and permanent recruitment, and from recruiters of all sizes, and provoke a discussion about the future of the sector.  
Our research is fully outlined in a newly published paper, launched today [11 August 2020]. The summary findings include:
• Recruitment agencies focused on permanent recruitment have in general been far harder hit by the lockdown than those with a mix of temporary and contract placements.
When assessing the impact of lockdown on net fee income (NFI) by placement type, our research showed a much higher negative impact on NFI for permanent role recruitment than for temporary. The opportunity pipeline appears to show an even more polarised trend, with many commissions suffering from delays and cancellations, while new business has dried up completely for some. In some businesses we spoke to, new business development functions have been temporarily downsized in response.
• Impact on recruitment agencies varies depending on the sector served.
Financial and professional services recruiters have seen the sharpest decline, as all but essential roles and projects have paused. Technology, IT and cyber sector recruiters have also experienced a mild downturn in new opportunities and paused permanent recruitment processes, but otherwise have continued to trade robustly. 
However, some sectors have thrived – for example, the health and life sciences sector has seen an understandable spike in demand for new recruits. Growth has not been universal, with some senior roles being postponed while others benefitted from strong demand for doctors, nurses and life sciences professionals across the NHS and private health sector. Education recruiters have also benefitted moderately from governmental guidance to schools to honour commitments during lockdown.
• Government schemes to mitigate the impact of lockdown have been welcomed. Furloughing has been widely utilised, but retention of key account management skills is seen as essential for recovery.
As salaries are the most significant cost for most recruitment firms, reduction in people costs has been a significant consequence. The businesses interviewed have released poor performing staff, deferred new hires and welcomed the ability to retain talent. On average, around 20% of staff have been furloughed, beginning with back-office roles, followed by struggling fee earners. In what has been a fast-changing environment, most firms have been reviewing the situation on a rolling basis. For many, key fee earners have been retained to strengthen client and candidate relationships in preparation for recovery.
Moving towards recovery
The long-term outlook for recruitment is wholly positive and, for many, the focus is on getting the business ready for a resurgent demand. Respondents to our survey expect the underlying health of the industry will hold firm, with the balance of permanent and temporary hires expected to return, and confidence in permanent hires, and clients' and candidates' appetite for flexibility of temporary roles expected to remain.
A potential societal shift towards more agile working or a work-life balance is not expected to have significant consequences for client demand in many traditional sectors. However, some believe that roles linked to the digital economy, eg. AI and cyber, will benefit from a surge of demand, while more traditional manufacturing sectors may suffer long recessions.
All respondents were clear that they believe businesses need to actively prioritise relationship management. 
As the demand for certain skills continues to change, and a focus on re-skilling continues to grow, recruiters need to take time to understand the changes and adapt their offerings to meet market needs.
There is a wealth of opportunity for agile and savvy recruiters to grow with their clients, either by refocusing their candidate base on high-demand talent segments (for example, our latest 'International Business Report' survey found that 44% of mid-market businesses have a digital skills gap), geographies or skill areas, or by expanding to offer a broader service offering such as training and talent management. 
As recruiters look to differentiate themselves in a crowded space, many may also look to M&A as a potential route to quickly grow their marketshare. We are seeing a significant number of better-funded recruiters investigating possible growth opportunities through acquisition or consolidation. These businesses are seeking to either to strengthen their core business or to diversify into more attractive niches.
For those that don't take the time to understand and adapt to the new environment and reassess their strategic priorities, opportunities for growth may be more elusive.
Andrew Hawkins, director, Grant Thornton UK
• Comment below on this story. Or let us know what you think by emailing us at [email protected] or tweet us to tell us your thoughts or share this story with a friend.