Agency workers in sandwich factory could lead to staff walk-out
Agency workers in sandwich factory could lead to staff walk-out
DeeDee Doke
7 August 2020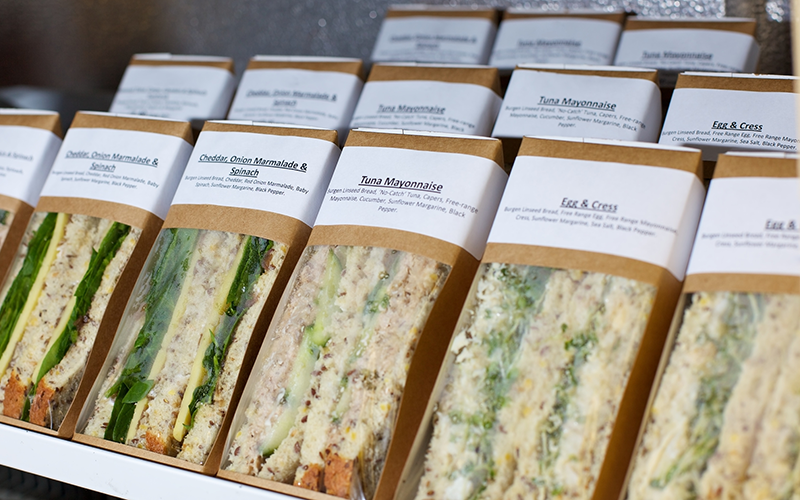 The use of agency workers at a pre-packed sandwich factory in Northampton is threatening to ignite a staff walk-out, according to the BBC.
Greencore, said to be the UK's largest maker of pre-packed sandwiches, employs 1,800 people at its Moulton Park site in Northampton and 11,500 across the UK, of which 4,000 were furloughed during the Covid-19 pandemic. In a statement released to the BBC, Greencore claims "sharp" increases in demand had required it to "quickly increase headcount", the BBC said, a need that was partly met by "a long-standing agency partner".
The Bakers, Food and Allied Workers' Union (BFAWU) has lodged a grievance.
George Attwall, regional officer for the union, said the company's use of "40-50 agency workers" in like-for-like jobs while 600 members at the Moulton Park site remained furlough on 80% pay was "unjustified". He continued: "The workers want to come back to work… We can't have agency workers on site. Our members deserve first chance to come back."
Speaking to Recruiter today, Attwall said that the furloughed workers earn minimum wage and were receiving 80% of their pay, as the company had not provided a 20% top-up. That means, he said, that those workers were receiving under minimum wage while agency workers would have been receiving at least full minimum wage.
Attwall identified the agency involved as Single Resource.
Single Resource could not be reached for comment by Recruiter today [7 August 2020].
UPDATED 15:00, 7 August
Greencore contacted Recruiter and commented: "Having seen a sharp, positive increase in customer demand at our Northampton facility, we were required to quickly increase headcount at the site. Given the time sensitive nature of the customer's request, the need to swiftly increase headcount was partly met by the mobilisation of resources from our longstanding agency partner. Furloughed colleagues have also been invited back to work on a flexible basis and we have had a positive response to this invitation, helped in-part by the BFAWU's social media appeal.
"As demand continues to recover and strengthen, we intend to bring back colleagues in line with demand, and in a capacity that is compatible with colleagues' parental and domestic responsibilities. We are writing to all remaining colleagues on furlough to explain that we would like to be able to deploy them flexibly as needed, and look forward to their return as soon as possible."
• Comment below on this story. Or let us know what you think by emailing us at [email protected] or tweet us to tell us your thoughts or share this story with a friend.