Recruiters slow to take up Boris's back to office hint
Recruiters slow to take up Boris's back to office hint
Colin Cottell
27 July 2020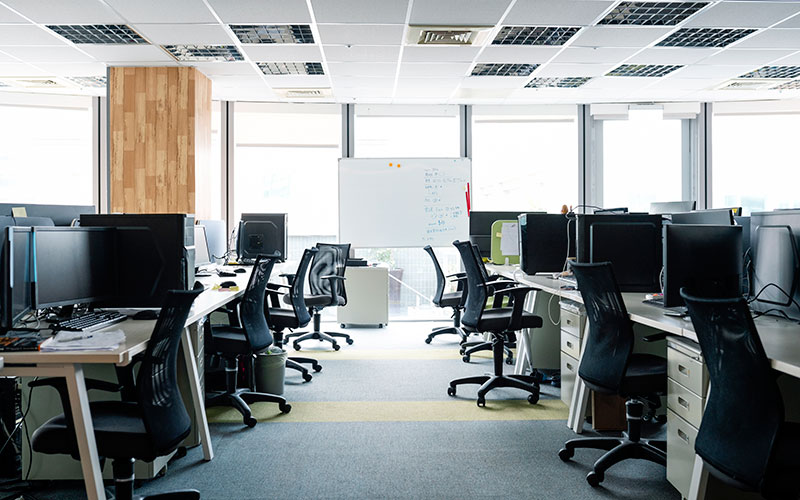 Despite nudges from Prime Minister Boris Johnson, there are few signs yet that recruiters are taking the hint and returning to their offices in large numbers.
The PM recently signalled a shift in government thinking, from "telling people to work from home" if they can do so, "to giving employers more discretion and asking them to make decisions about how their staff can work safely". However, despite this and even with detailed back to work guidance for offices due to be published this week, recruiters are taking markedly different approaches. 
Mark Dorman, CEO of international STEM recruiter SThree, told Recruiter that as of last week all of the company's UK offices remained closed, and that the decision as to whether or not staff should return to the office environment was under constant review. 
"The goal for us is to operate, regardless of whether people are in the office or not, as effectively as possible. There is no rush for us to do this because we've shown that we can actually operate effectively remotely. But certainly, there are some things that are done better in the office."
Dorman acknowledged that based on regular staff surveys, "there are certainly some people that would like to work from home". However, "there are others that would like to be in the office, so it's a very personal thing based on personal circumstances". He explained, whereas the home working environment might not be right conducively, the commute might not be effective and safe. "So I think there's a whole bunch of factors go into that," he added.
However, Nick Kirk, managing director UK at Michael Page, told Recruiter that the company has adopted a different approach. "We know from an internal employee survey that our employees cannot wait to work from the office again. We believe this is because our employees value their workplace and the social connections that come with it. As a result, we have opened 17 UK offices so far, including Brighton, Reading, Manchester, Birmingham and Oxford."
Kirk said that the company had implemented various safety protocols, such as HR and health & safety checks, which will need to be passed before their employees can return. 
Kirk said the company wanted to give staff the choice. "To enable choice for our employees, office spaces will be available on a voluntary basis throughout the summer months, with no obligation placed on staff members who wish to remain at home." Kirk said office spaces will also be prioritised for those who want or need to return to work – including those whose physical and mental wellbeing may have been negatively impacted during lockdown, and who the company is keen to support. "We are confident that this approach will enable us to continue to open more offices in the coming months."
Adam Nicholl, UK marketing director Randstad, told Recruiter that the company was implementing a phased return. Beginning in June with its smallest offices of two or three staff, he said that around 15% of employees are now back in the office. "We expect all our offices to be open by mid-September, but they are unlikely to be at more than a 50% occupancy unless social distancing guidelines are lifted." Nicholl said staff safety "always comes first", with every employee having to attend a virtual training session before they return to the office. 
As a leading player in the Safely Back to Work programme, launched with Adecco and Manpower, which advises clients on returning to work in a safely and timely manner, Nicholl said the company was able to draw on best practice from the scrutiny of 400 health & safety measures across 20 international markets. 
Nicholl said Covid had seen "a significant shift" in attitudes to home working. Whereas pre-Covid, "flexibility would typically be powered by the odd day working from home, or having the versatility to put their families first as and when they needed to", a recent survey of staff indicated that over 90% would prefer some time in the office and some at home.
Jason Grandin, founder and MD of specialist tech recruiter CPS Group UK, told Recruiter: "It hasn't taken a lot of convincing to get people to return to the office; most of our team miss the busy sales environment."
Adam Cave, MD of engineering, public affairs and comms recruiter Murray McIntosh, told Recruiter his staff felt the same way. "I don't see remote working as part of our plans moving forward," he said, highlighting the risk that working from home can dilute a company's culture and lead to a drop in employee engagement.
Simon Bell, founder and director at career advice and jobs website Careermap, told Recruiter that the company didn't set targets for the number of staff it would like to see back in the office. "When it comes to this, no 'one size fits all'," he said, explaining that some staff don't feel able to travel on public transport, for example.
Nick Wells, MD of technology, industrial and transport recruiter Quantum Chase, said that with a very diverse team and growing evidence that Covid is impacting people from different ethnicities in different ways, the company was prioritising personal choice. 
Greg Thorpe, MD at accountancy recruiter Howett Thorpe, said that with business returning "to some sort of normality", staff were doing a few days in the office and a few days at home. "Coming together [while socially distancing] within the office environment ensures a collaborative approach to plan out our business strategy for the rest of the year, and ensuring that the morale and welfare of the team remains intact."
• For more on how recruiters around the world are getting back to 'normality' please see Recruiter's Special Report: Finance in August/September's issue, out now.
• Comment below on this story. Or let us know what you think by emailing us at [email protected] or tweet us to tell us your thoughts or share this story with a friend.