Chancellor hand-outs to stimulate jobs and economy
Chancellor hand-outs to stimulate jobs and economy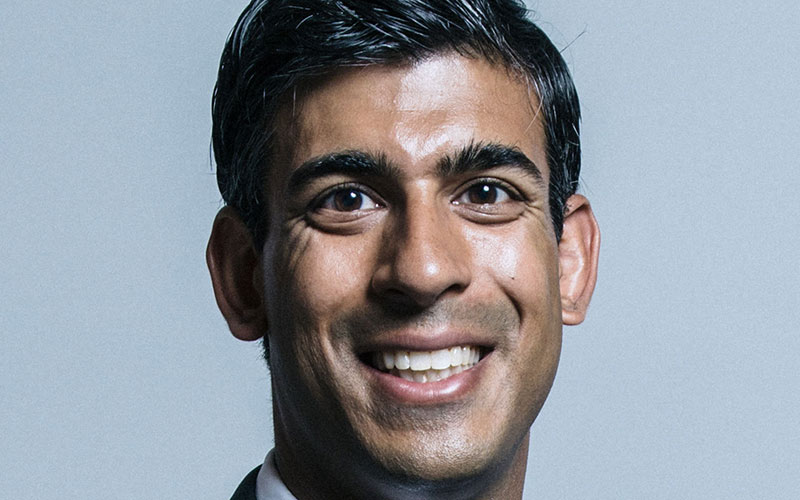 Vouchers for meals out, a 15% VAT cut on hospitality and tourism offerings, and a £1k bonus to employers who bring back furloughed employees were among the initiatives revealed today by Chancellor Rishi Sunak.
The government's latest round of targeted economic stimuli in a "protect, support, create" jobs package includes an additional £1bn investment in the Department for Work and Pensions for additional hires in Job Centres, among other expenditures.
"No one will be left without hope," Sunak promised in his comments to Parliament around his wide-reaching programme aimed to provide a bulwark against what the International Monetary Fund has predicted will be the deepest depression since the 1930s.
The unfolding plan, he said, was "driven by simple desire of what is right… I will never accept unemployment as an unavoidable outcome", as a result of the Covid-19 crisis.
Provisions of the plan include:
An £1k per employee bonus to employers who bring workers out of furlough when the Coronavirus Job Retention Scheme (CJRS) ends in October and retain them at least until January. Sunak said there would be no extensions to the CJRS because it gave workers "false hope" that they would ultimately return to their old jobs. He acknowledged that the scheme had been "a lifeline for millions, but it cannot and should not go on forever". The philosophy behind giving employers the bonus for retaining their workers is, he said, "if you stand by your workers, we will stand by you".
A Kickstart programme aimed at 16-24-year-olds will be based on the creation of new jobs, paying at least the National Minimum Wage and no fewer than 25 hours a week of work. There is no cap on places available, and employers are urged to hire as many 'Kickstarters' as possible.
Incentives to offer apprenticeships will be available to employers in the next six months, with £2k offered to those bringing on apprentices 24 and under, and £1.5k offered to those who bring on 25-year-olds and older.
Doubling the number of work coaches and careers advisers to support a quarter of a million more people.
The bar for paying stamp duty will be raised to £500k until 31 March 2021.
VAT on food, drink and attractions, including cinemas, will be sliced from 20% to 5% until January "to get this sector moving", Sunak said.
'Eat out to help out' vouchers will give diners 50% off meals out from Monday to Wednesday up to £10 per head for August. The measure, Sunak said, "has never been tried before".
A "green homes grant" to help make homes more energy efficient.
After outlining the programme, Sunak said: "Governments rarely get to choose the moments that define them", emphasising that the government's response to the Covid-19 pandemic would define it instead of the pandemic itself.
• Comment below on this story. Or let us know what you think by emailing us at [email protected] or tweet us to tell us your thoughts or share this story with a friend.