'Some shafts of light' as optimism rises among recruitment agency directors
'Some shafts of light' as optimism rises among recruitment agency directors
Colin Cottell
30 July 2020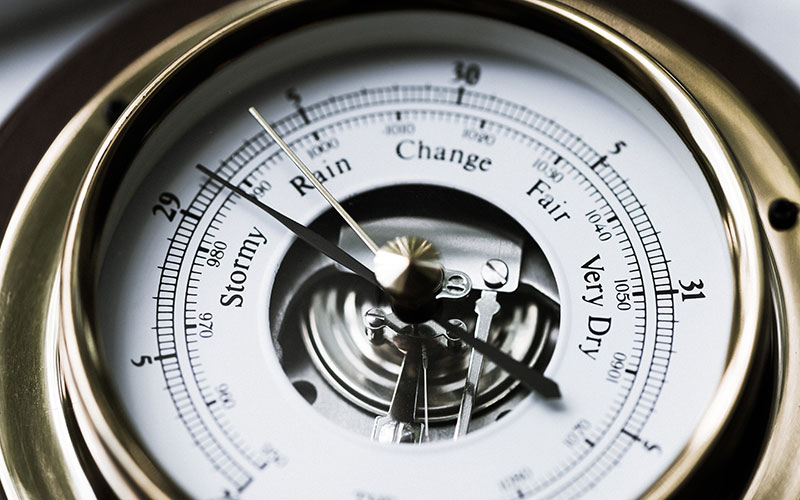 The latest Recruitment Sector Barometer, produced by MyNonExec's Alex Arnot, a non-executive adviser to more than 30 recruitment businesses, shows tentative signs that things could be starting to improve.
Although much of the report, covering the quarter up to the beginning of July, indicates that the industry has a long way to go before it returns to anything like normality, according to Arnot, "there are some shafts of light".
"Although all forward looking indicators remain negative, they are tracking back upwards, suggesting recruitment leaders are less pessimistic about the future than they were three months ago and that the path to recovery may already have begun, even if it will be slow going," Arnot told Recruiter. 
Among indications that directors of recruitment companies are feeling more confident about the future are: a 13% improvement in the net percentage of recruitment companies expecting to grow headcount in the next quarter, and an 11% rise in the net percentage predicting profit will be higher in the next 12 months than in the previous year. Fewer companies (43%) are seeing an increase in lead times compared to Q2 when the figure was 57%. The Arnot Score, a measure of industry optimism saw a rise, albeit a modest 2.5% improvement on Q2 when the pandemic was at its peak.
The Barometer also suggests that more directors of recruitment agencies expect different areas of their business to perform better over the next 12 months, with higher expectations recorded for executive search, perm, temp and contract hiring than in the Q2 Barometer.
While the report notes that company directors' growing levels of confidence about the future indicates that "prospects for the sector are starting to head in the right direction", it cautions that this is conditional on avoiding a second spike in coronavirus, and that any recovery will take time.
While suggesting there are cautious grounds for optimism, the Barometer confirms the overwhelming evidence from company results and other sources that the sector has been hit hard by the pandemic, and that it has a long way to go before it can return to its pre-pandemic robust health. 
"Unsurprisingly the Q3 2020 Recruitment Barometer makes grim reading," says Arnot. Indeed, all KPIs the survey measures were in negative territory, with a massive 85% of recruitment companies missing target last quarter.
Among indications that the sector is not of the woods yet are:
A reduction in average net fees, with a net 17% of companies reporting a reduction compared to Q3 of 2019 – the first time since the barometer began.
An increase in debtor days with a record net 26% seeing a rise compared to last year.
Only 15% of companies hit their sales target in the last quarter.
A net -53% of respondents expect net profit to be less in the coming year than in the previous 12 months.
• Comment below on this story. Or let us know what you think by emailing us at [email protected] or tweet us to tell us your thoughts or share this story with a friend.