Virtual careers fairs
Virtual careers fairs
21 May 2020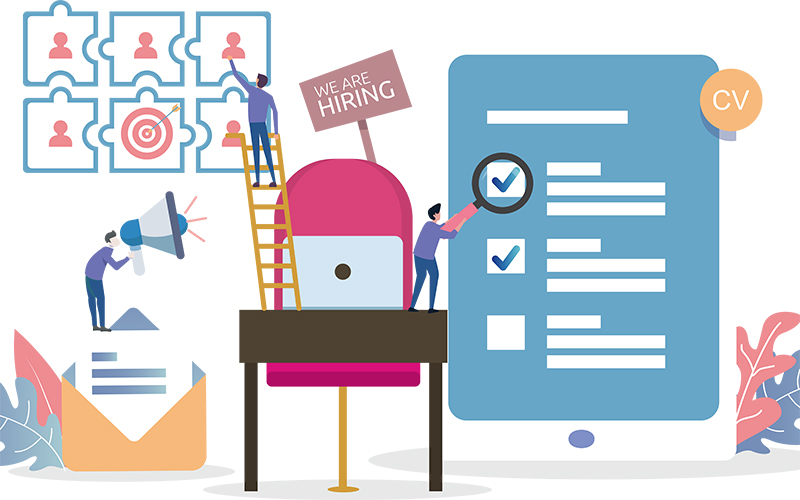 Don't stand so close to me!
How does it work?
Typically, a virtual careers fair will take the form of a scheduled online event. Candidates are sent a link to join and can interact remotely with recruiters via their smartphone, tablet or PC to learn more about a specific job or opportunities using live chat or video. Such events eliminate geographical boundaries for talent, and also remove some of the hefty costs that are associated with attending a bricks-and-mortar event. XOR currently reports increased interest from employers for its dedicated Virtual Careers Fair product, which can also be used by recruitment agencies and universities.
Targeted approach
Consider what you want to achieve from the event and what sort of candidates you want to attract. A big advantage of an online careers fair is that you can extend your reach for talent – literally worldwide – but it is important to target your audience. Aida Fazylova, CEO and co-founder of XOR.ai, says one of the challenges of a virtual career fair is being able to effectively manage conversations with multiple candidates. "Ensure recruiters are allocating and using their time to speak with qualified candidates," she says.
Brand and promote
Global lockdowns have seen an increase in virtual events, so branding and promotion are vital to differentiate your hiring fair. Brand and promote it with the same detail as you would a traditional fair and ensure your messaging and style is consistent with the employer brand. Fazylova recommends sending WhatsApp, Facebook Messenger or emails to candidates in your applicant tracking system (ATS) as a great way to re-engage people who have already shown interest in your organisation and then to promote the event using similar channels. The XOR platform allows recruiters to create branded registration pages to capture sign-ups.
AI and automation
To ensure maximum value from the event, pre-screen candidates to ensure they are suitably qualified for the positions that are available or will be in the future. XOR enables employers to automate this using an AI chatbot. You can set up a pre-screen with customised questions and weight the answers to emphasise the skills you value the most. During the event, the platform uses live chat and video to interact with candidates, then automates interview scheduling to convert the best candidates. Fazylova says the latter avoids a common pitfall of employers of not creating a clear next step for candidates before the event ends.
Permanent fixture
Virtual career fairs can be used as a stand-alone solution or integrated directly with a recruiter's ATS. Fazylova explains that the strongest integrations will enable recruiters to create profiles in the ATS, based on prospective candidates who register and attend the virtual career fair, and then attach a transcript of their conversation during the fair directly onto the candidate profile. The public health crisis brought by Covid-19 has forced organisations across all sectors to use remote tools to establish new ways of working and, if used effectively, it's likely that virtual careers fair tools could find a permanent place in the recruiters' armoury in the new-normal – when it arrives.
Chatbots in recruiting
Chatbots have moved away from their gimmicky image to become a valuable tool for collecting information on candidates' skills and basics like contact details, screening candidates by using customised questions and answering frequently asked questions. It means a careers site can be manned 24/7 across different time zones.
Picture Credit | Shutterstock