Change is inevitable to continue - even in hospitality recruitment
Change is inevitable to continue - even in hospitality recruitment
Michelle Mellor
15 May 2020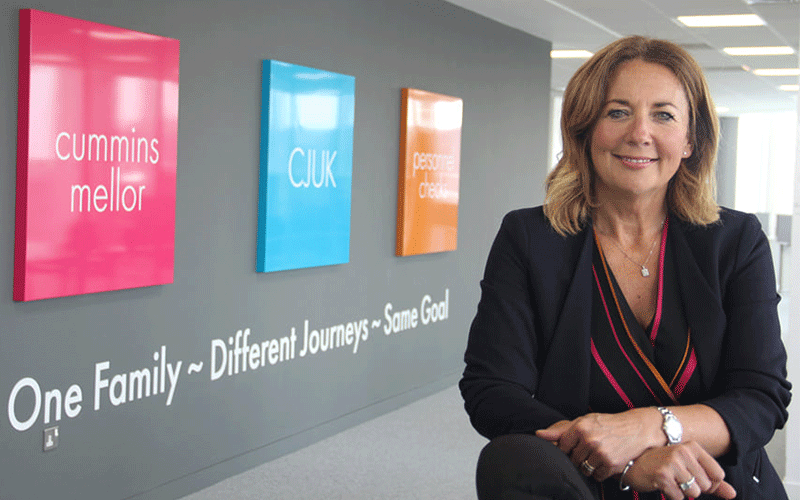 Michelle Mellor, CEO of hospitality recruiter CJUK, assesses the current situation for the recruitment sector – and hospitality in particular.
As I take my seat at the kitchen table, looking out at yet another extraordinary sunny day in what is now the eighth week of home working, I'm equally amazed by the continuing uncertainty and turmoil so many businesses are facing as they continue to navigate their journey through coronavirus.
Our recent insights through talking with our clients and chefs is mostly fear, but also anxiety and uncertainty of what their future looks like as they too work through coming out of the deep economic slump.
CJUK, our recruitment business is no exception, we were recruiting in one of the sectors hardest hit, hospitality. Hospitality is the UK's 10th largest employer, and we have served it well for 30 years.
Feeling snow-blinded in the eye of the storm, the only certainty seems to be that the normal rules will no longer apply.
I've just read how the Savoy in London has been sold for half its value, not to mention the hundreds of businesses from across every sector who will likely file for bankruptcy as the recent news from the chancellor on being in recession.
The latest REC JobsOutlook makes for grim reading, claiming as many as 13m jobs in the UK will be effected post Covid-19.
I think about how hard business owners and leaders all over the country have been working over the past eight weeks, doing anything and everything possible – like we have, to save their business whilst striving to do the right thing by their people, suppliers and clients. All to ensure there's something to go back to in what is going to be a new normal, I can't help reflecting on where we were just a year ago, then completely oblivious of what was on the horizon. 
Oh, how I yearn to be back to that May 2019 position right now!
But we are where we are, so I think to the future and to the inevitable change to come as we lead our people back with the reality of a hefty piece of change management, and all that comes with change for us all.
 
Change -- not just on a social, behavioural, and economic level, but on where we work, what our work will become, who we do it for and how we deliver it. 
 
Great recruitment has always been fuelled by adapting to change, the ebb and flow of the jobs market, the highs and lows of the economy, but it's mostly about instincts and people. It's a real 'feel as you go' job.
You need a sixth sense to do it well and the ability to use those instincts to uncover, challenge, probe and discover what the candidates' needs are whilst doing the same working shoulder to shoulder with your clients and then leveraging your skills to match them together. 
Now is the time to recognise and remember what we have always done well: connecting, observing, building relationships, the desire to solve problems, patience, speed and relevant interactions. A good dose of emotional intelligence helps hugely, but above all, it is about having the ability to bounce back... resilience.
 
Looking across the recruitment landscape now, I feel the pain of my peers. The bigger corporate players with their cloned offices and legacy systems and at the smaller independent operators who are often able to be more agile, adapting at pace to market changes, both of whom, like us are now facing deep challenges.
 
So right now, it seems recruitment, like many industries including our beloved hospitality is ripe for change and evolution. 
The coronavirus crisis will reset the button for us all, creating a level playing field, as the only way out of this is to build back up. There will be no winners. Whatever comes to the top, will probably come from unexpected places.
Now is the time to reframe, reset, take a risk. Finding the confidence to make the change and trying something different is hard but do it we must. Staying open-minded, challenging the past norms, embracing the change we need to make to survive, building from the bottom again with that trusty friend by our side... resilience.
Across both our recruitment teams right now we're collaborating, we're innovating, coming together more than ever before to trial all sorts of things that wouldn't have occurred to any of us a couple of months ago.
We're doubling down on our own business future, which is exciting and energising – creating compelling discussions and ideas with our colleagues, working as a team through this together. Having our people around us during this time of great anxiety and uncertainty is such a comfort to deploy that change if we are to have any chance of being here for another 30 years.
The best tool we have at our disposal is our behaviours and at the root of it all is a mantra borrowed from James P. Carse… "Only that which can change can continue."
• Let us know what you think by emailing us at [email protected] or tweet us to tell us your thoughts or share this story with a friend.