Tales from the Front: VIQU recruits IT volunteers to help NHS during Covid-19 disaster
Tales from the Front: VIQU recruits IT volunteers to help NHS during Covid-19 disaster
DeeDee Doke
23 April 2020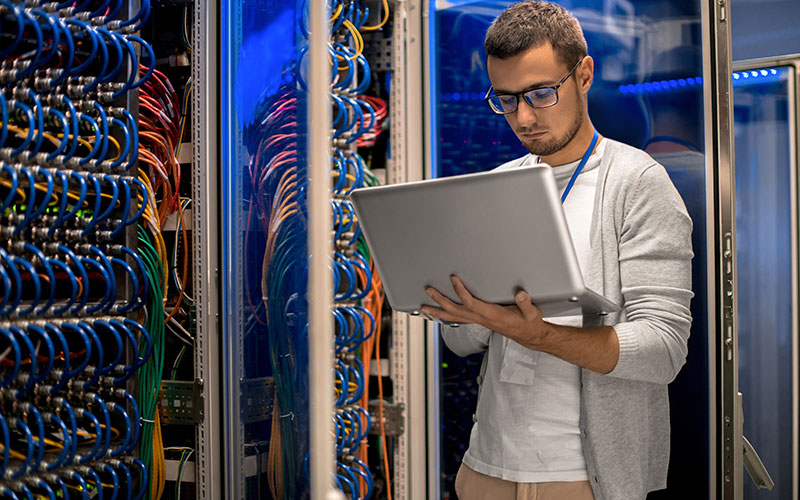 Thanks to a Birmingham-based IT recruiter, NHS Trusts around the country are benefitting from expert volunteer support in setting up remote working for hundreds of employees who cannot work at their normal places of duty during the Covid-19 crisis.
Inspired by the national campaign to recruit 250,000 workers to support the NHS and vulnerable and elderly people who must self-shield, MD Matt Collingwood of VIQU Recruitment wondered: "Could we run a similar campaign and make it specialist IT?"
They could, and they did. VIQU is on track to reach its goal of recruiting 100 volunteers from its sector, including many who were currently out of work, to help "get this [NHS] workforce mobile".
VIQU used the services of Oscar Research to investigate and deliver names and contact details for CEOs and CIOs or IT directors for every trust across the UK, Collingwood told Recruiter. "Between the team and I," Collingwood said, "we reached out to over 2,000 people over a week-and-a-half to offer our pledge", to deliver volunteers with no accompanying fee, he said.
The number of responses and requests for volunteers who could deliver IT change and transformation, deploy laptops, PC development and other IT infrastructure-type services rushed in. "We were inundated," Collingwood acknowledged.
These needs resulted from access limitation demands placed on hospitals responding to frontline healthcare requirements. "Parts of the hospitals are locked down," Collingwood explained.
So far, VIQU has received requests to fill 200 posts with volunteers. But not only were the Trusts enthusiastic – so were the potential volunteers. Job board CV-Library supported the search for volunteers with free slots, and VIQU has received a steady flow of candidates for the volunteer roles. "They just want to give back," Collingwood said. "One woman who is based in Leeds is driving to Stoke-on-Trent to deliver projects."
Collingwood estimates that the volunteer campaign and placements will save the NHS £900k.
At VIQU Recruitment itself, many of its fee earners are handling volunteer requests and candidates match-ups. Seventy volunteers started work this week, with more to follow once compliance procedures and interviews have been completed.
Commenting to Recruiter about the gratis support provided to VIQU's campaign, Mike Powell, sales director at CV-Library, said: "By enabling VIQU to post these positions on our site for free, we've helped them recruit valuable volunteers for the NHS; individuals who will play a key role in the fight against COVID-19."
• Let us know what you think by emailing us at [email protected] or tweet us to tell us your thoughts or share this story with a friend.