London-wide recruitment initiative looks for people who are Proud to Care
London-wide recruitment initiative looks for people who are Proud to Care
DeeDee Doke
23 April 2020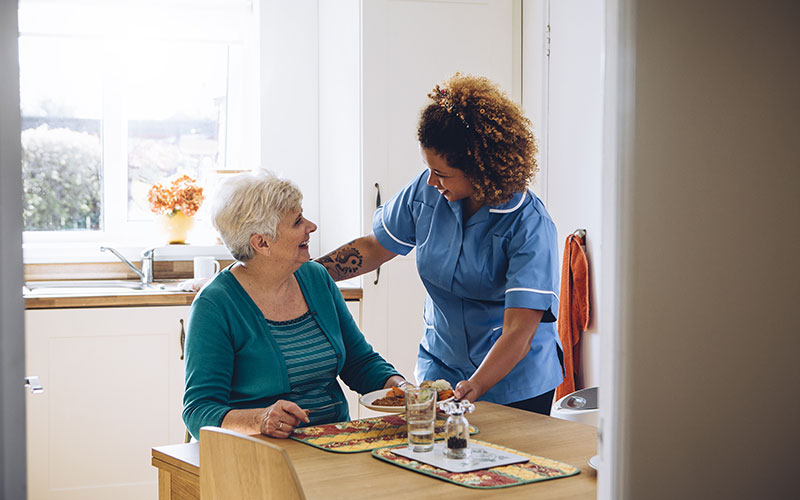 A London-wide care sector initiative aimed at recruiting care workers to support elderly and vulnerable people requiring care has launched.
Proud to Care London (#ProudtoCare) is seeking to recruit both experienced and non-experienced candidates for the care work, which also includes looking after recovering Covid-19 sufferers when they leave hospital.
In addition to experienced care workers, Proud to Care London is also looking for people who may have lost their jobs as a result of the Covid-19 economic crash in hospitality, retail or even simply had customer care training. These career fields would have transferrable skills to offer care work, says Angela O'Connor, a member of the #ProudtoCare co-ordination team. 
Proud to Care London is an online job portal, linking people into crucial care sector jobs. It is being carried out through and working in partnership with Social Work England, the Department for Education, the Department of Health and Social Care, the Local Government Association, London Councils and care sector recruitment agencies.
Initially developed for the North London councils of Barnet, Camden, Enfield, Haringey and Islington, #ProudtoCare has been extended as a pan-London offering through a 16-person team including volunteers from the boroughs and OFSTED. 
According to O'Connor, an HR professional, the recruitment process includes providing information about care work, registration and a 20-minute phone interview designed to gauge candidates' fit and aptitude for care work. Given the high-contact, highly personal and sometimes intimate nature of care work, O'Connor said: "We felt it important to get people to deselect themselves if they didn't feel comfortable with the nature of the work. We want to continue [the process] with people with the right values and skills."
If selected, care workers will be deployed to work in the London borough they live in based on the borough's needs. But "if one borough's in trouble and asks us, 'Can we divert someone to us,' then yes we can," O'Connor said.
Although the sector is widely known as paying low wages, Proud to Care organisers point out that the work is very rewarding. The new care workers will receive two free days of online training around such on-the-job practices as lifting procedures and a free Disclosure and Barring Service (DBS) check. 
Ealing Council is among Proud to Care's advocates and users, and is recruiting care workers, care managers, social workers, occupational therapists, chefs and cleaners. Adecco is working with Ealing on its recruitment needs.
According to Jill Pearce, Ealing's head of learning & development, the initial aim is to recruit into the temporary positions for helping people to get back on their feet and regain their independence. The largest number of jobs on offer are for "reablement" helpers, she said.
With the main focus on temporary work during the pandemic, once it is over, there could be individuals who decide they would like to stay in the profession as a career or those who "would like to take the odd shift", Pearce said.
Pearce said that Ealing had not yet seen a significant increase in potential end-users but "there is an expectation there may be". 
With training offered for people who take on the roles, Pearce said a challenge looming ahead for care training providers is determining how various offerings can be delivered on more platforms that are "safe and secure". 
O'Connor said she hoped that the Covid-19 crisis would raise awareness of the significant value of care workers and society's need for the services they provide with a view toward better pay and working conditions.
A statement today from London Councils said the campaign has resulted to date in 823 registrations, with about half coming from people with either personal or professional care experience.
• Let us know what you think by emailing us at [email protected] or tweet us to tell us your thoughts or share this story with a friend.