Sanctuary Personnel's James Rook calls for unity to support NHS and care homes
Sanctuary Personnel's James Rook calls for unity to support NHS and care homes
Colin Cottell
16 March 2020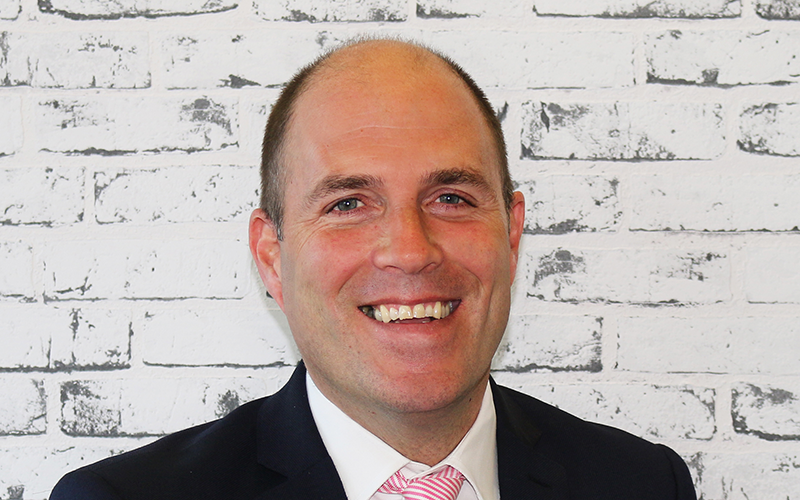 As the number of coronavirus cases continues to rise, a leading health and care recruiter has called on recruiters to work together to support the NHS and care homes.
As fears grow that the health and care system could be overwhelmed, James Rook (above), CEO of Sanctuary Personnel, who also chairs the Recruitment & Confederation's (REC) health and social care sector group, urged recruiters "to come together in an alliance to support the NHS, and in particular care homes, which is my biggest concern".
Describing the times the country is going through as "unprecedented", Rook told Recruiter: "This is not a time for profiteering; it's an opportunity to give the reputation of recruiters a good name."
Rook said he planned to have talks with government to see how recruiters could play their part.
Rook said there was a lot that recruiters in the health and care sector could do if they worked together. These included helping to set up training centres to train staff in how to use respirators, and in helping to provide mobile testing centres. "There has to be more than we can do than just sit here and wait for an order to come through on the system. I just think we have to be more proactive about it. This is a time for everybody to come together – not a commercial opportunity."
Rook said that his own company had already taken action to protect the health of its staff. "We have already been asking people to self-isolate if they have travelled at all, even with no signs whatsoever." In addition, he said anyone with an underlying health issue had been encouraged to work from home. Rook said the company had been trialling people working from home in different groups. Apart from a few minor teething problems with the technology, Rook said feedback from staff has been positive. "If people are happier, I am certainly happier," he added.
Nadia Edwards-Dashti, co-founder and managing director of fintech recruiter Harrington Starr, told Recruiter that the health of staff, candidates and clients was the company's number one priority, with the company actively encouraging self-isolating and working from home. "We are completely ready, we were getting ready all last week. Anyone with the slightest signs we are jumping on it immediately, putting the health of people in the company and our clients and candidates first."
Edwards-Dashti said that candidates were being affected differently depending on their roles, with technical staff better able to work from home than sales people whose jobs involve a lot of face-to-face contact. Edwards-Dashti said she was confident that through remote working the company could both protect people's health, while at the same time placing candidates into jobs and filling clients' vacancies. 
Craig Finnie, MD of Maxwell Drummond, a search firm that operates predominantly in the oil & gas sector, said the company like everyone else "was trying as much as possible to carry on business as usual", while respecting the wishes of clients and candidates. "Our priority is getting through this, making sure that business can go ahead as much as possible. There are still a lot of unknowns, to be honest.
"We are following government guidelines generally and local guidelines for everything else, using a common sense approach, which sounds obvious but in a lot of cases gets lost."
On Friday, the REC held a webinar on managing coronavirus, which attracted almost 300 recruiters. A number of polls run during the webinar highlighted recruiters' main concerns and the actions they are taking.
86% said their number one priority was the well-being of staff and workers
12% said a significant number of staff were already working remotely, while 65% said plans to do so were in place
60% said there had been no adverse effect on permanent hiring so far 
35% said they thought the virus will have a major adverse impact on hiring activities in the short term, although 35% said there would be some adverse impact but that it would be manageable. 
"This will be a big test – but also an opportunity to show what the recruitment industry is all about," tweeted Tom Hadley, the REC's director of policy and campaigns.
• Comment below on this story. You can also tweet us to tell us your thoughts or share this story with a friend. Our editorial email is [email protected]