Recruiters welcome help to get former veterans into Civvy Street
Recruiters welcome help to get former veterans into Civvy Street
Colin Cottell
16 March 2020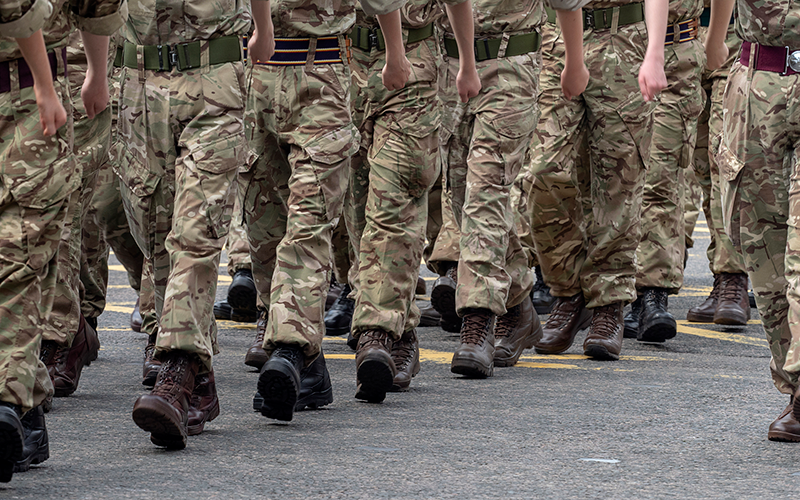 Recruiters finding work for ex-service personnel have welcomed Chancellor Rishi Sunak's announcement in last week's Budget.
Employers and recruitment agencies helping Britain's Armed Forces leavers make the transition from uniform to a job in 'Civvy Street' were pleased with the chancellor announcing that firms who take them on will be exempt from employer's National Insurance for the first year.
The move aims to provide employers with an added incentive to hire veterans by cutting the cost of employing a forces leaver, saving an employer who employs someone on a salary of £25k around £2k in the first year. 
It is estimated that around 15,000 people leave the armed forces each year, with a significant number finding it difficult to adjust to their new way of life and to find work, with some even ending up on living on the streets.
Last week, Chancellor Sunak outlined the measure telling MPs "that to encourage employers to provide veterans with job opportunities we will introduce a new National Insurance relief".
Kayam Iqbal, managing director of OppO Recruitment, whose company employs four veterans in its head office, told Recruiter: "Veterans have a wealth of talent and more opportunities should be given to them due to the amazing skills those who have served have acquired during their time in service; skills that are unique."
A former army veteran himself, Iqbal, who also runs the OppO Foundation to support military leavers, added: "Employers should be much more proactive in recruiting those who have served our country and this amazing support from the government will make it financially beneficial for them to do so."
The measure follows the announcement of a pilot scheme by the Office for Veterans' Affairs (OVA) in the Cabinet Office in February that within certain government departments, military veterans will be shortlisted provided they meet basic selection criteria. The initiative is due to begin in the spring.
Hugh Andree, CEO of ForceSelect, told Recruiter: "The government's initiative to encourage employers to recruit veterans through tax breaks and other similar incentives is wonderful news and extremely encouraging, as is the formation of a Veterans Office and the appointment of Johnny Mercer MP as Veterans Minister.
"At ForceSelect we have placed over 3,500 veterans into meaningful employment over the past 10 years, and yet still we see military service leavers and veterans lacking relevant qualifications and experience that employers both require and need. You may leave the Armed Forces with an HGV licence but unless you have a CPC you'll not be able to drive for a commercial company. On the flip side, employers also need to invest more time and resource to assist veterans as they transition from the military to the civilian workplace."
• Comment below on this story. You can also tweet us to tell us your thoughts or share this story with a friend. Our editorial email is [email protected]