Recruiters respond as supermarkets flex up staff to Christmas levels
Recruiters respond as supermarkets flex up staff to Christmas levels
Colin Cottell
20 March 2020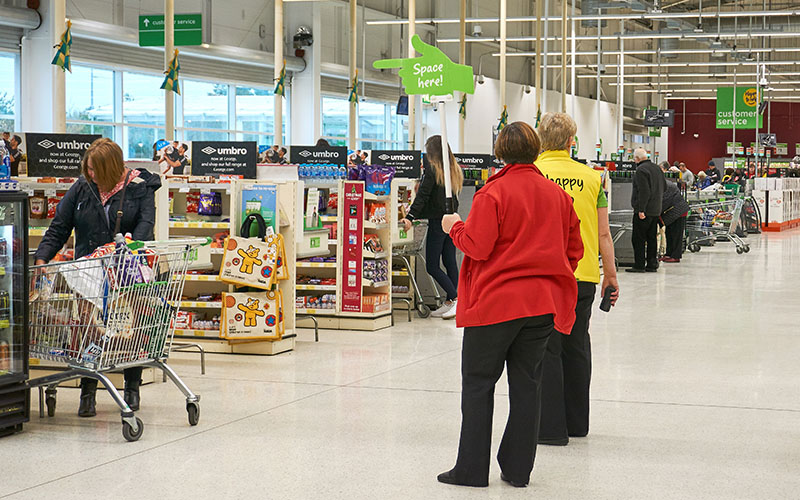 Recruiters are stepping up to the challenge as supermarkets struggle to flex up staff numbers to meet Christmas levels of demand.
In an effort to meet the spike in demand from customers stocking up, and amid media reports of 'panic buying' and fights breaking out in the aisles, supermarkets are ramping up their hiring.
Yesterday, Co-op said it is to create 5,000 store-based posts for temporary workers, while 2,600 permanent jobs will also be on offer, and the company has announced that it will simplify its recruitment process so that successful candidates can start work within days.  
Faced with this need, Co-op Food CEO Jo Whitfield said the company had been in touch with a large number of organisations in the hospitality and leisure sectors, whose workforces have been particularly badly affected by this situation. 
In a statement, Whitfield said: "It makes perfect sense for us to try and temporarily absorb part of this highly skilled and talented workforce who are so adept at delivering great customer service, as we work together to feed the nation."
Shane Hawkins, managing director of retail leisure and hospitality recruiter C2 Recruitment, told Recruiter that his company had seen an increase in demand for workers from its supermarket clients, making it "the busiest sector within retail".  
Hawkins said he supported the initiative by the Co-op to hire workers from the hospitality and leisure sectors, who were being laid off as a result of those sectors being hit so hard by the effects of the virus. 
He said because of the cross-over in skills between workers in the hospitality and leisure sectors and the skills needed in retail, those people losing their jobs were well placed to take on these new opportunities. However, he said this awareness that workers in these different sectors had transferable skills that allowed them to jump between the two was not new. "The swapping between these sectors has been going on for a couple of years," he said. 
With employers in hospitality and leisure already beginning to lay off workers, Hawkins said there has been a rise in those workers contacting the agency. 
Hawkins said the supermarkets need to quickly flex up the number of temporary staff had seen more demand from them to take advantage of his company's technology, and particularly video interviews.  
Kieran Smith, CEO at Driver Require, which supplies drivers to Ocado, told Recruiter that all recruiters supplying drivers in the sector, including his own, "are going to be doing their upmost to satisfy their client's requirements that will be exorbitant – basically Christmas peak".
He said that in response to the situation where clients' skilled workers were off sick because of the virus, "people are thinking out of the box". 
He continued: "How can you bring an agency worker in to do a skilled task? Maybe you can get two agency workers to pair up with a skilled workers in three vehicles, the skilled worker able to do the more skilled work at the end of the journey whereas the two agency drivers are essentially mules who bring the produce with them. So you are essentially thinking in an innovative fashion. At the essentials end of the supply chain, we are starting to see this type of thought process starting to evolve." 
Earlier this week, Morrisons said that in response to the increase in demand for home deliveries, it will recruit around 2,500 pickers and drivers, along with an additional 1,000 people to work at its distribution centres. The firm said it would be offering the jobs to "people that are impacted" by the coronavirus, and the vacancies will be advertised through a campaign on radio, social media and on Morrisons' online jobs board.
In a statement Tesco, whose careers site was reported to have crashed as jobseekers looked for opportunities, said: "With the Covid-19 situation evolving every day, and unprecedented high demand, we urgently need to recruit extra temporary in-store colleagues."
The extent of supermarkets' needs is extensive and UK-wide. For example, NorthWalesLive reports that there are up to 250 retail-related jobs available just within 50 miles of the town of Conwy, with many roles wanting an immediate start.
• Comment below on this story. You can also tweet us to tell us your thoughts or share this story with a friend. Our editorial email is [email protected]